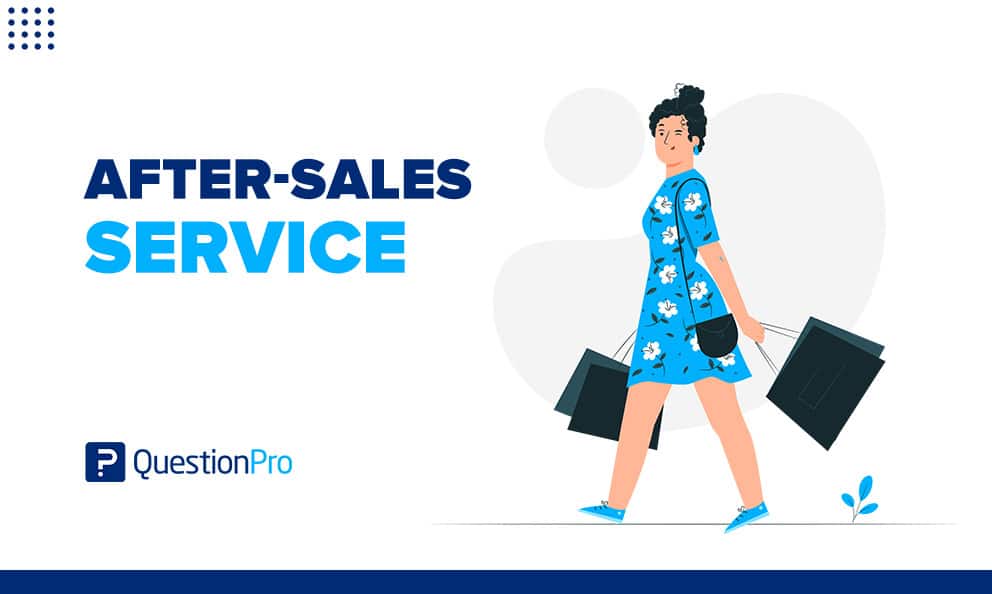 An after-sales service strategy gives businesses an edge over their competition. When customers feel heard by the brands they consume, they are more likely to have a positive customer experience. A healthy relationship with customers creates a better shopping experience and results in large-scale success.
LEARN ABOUT: Time to Value
What is After-Sales Service?
The after-sales service comes into place once a customer purchases a product or service. This interaction is a valuable engagement between the customer and the company to keep the product or service running smoothly. After-sales service helps in bringing value to the company's Brand Name, word to mouth referrals, and customer repetition.
Some Advantages of After-Sales Service are:
Would you pay for any product or services after knowing that the company will provide no support post-sales? I don't think so. Most customers check the support availability, efficiency, and support reviews before purchasing. After-sales services are vital for the brand value, it not only helps to fix customers' issues and acts as a critical indicator while acquiring a customer. Even a defective product can be at the top with efficient support services.

Customer Satisfaction and Retention
Imagine being in quicksand, and there is no one around, similarly, customers are helpless in some situations while using your product. Being a savior in this state will enlighten their emotions and improve their trust in the company, product, and services, which will eventually retain your customer in the next term.
Customer support will get you close to the problem, and closer to the problem will help you to take immediate action to solve those.
Product Training or Onboarding
There are different types of customers and some might find it difficult to use your product even though the manual or help files are provided. "After Sales Team" trains the customers so that they can efficiently utilize the product to their utmost satisfaction.
Quick Guide to an efficient After-Sales Service
Considering that a brand's commitment to its customers does not end when the latter acquire the products or services, it is imperative not to lose sight of the variables, thinking of a more efficient and effective campaign.
It is not necessary to implement all of them, but it is required to implement those in line with our product or service and with the commercial and market strategies. This is a quick guide.
1. Communicate Efficiently
Customers can come to support for various reasons and mostly will come in a highly emotional state regarding something not working or up to their standards. A support member should understand the problem, empathize and be calm with the customer. It helps in understanding the pain points and taking effective measures against them.
Subtle and smooth communication is essential when it comes to after-sales service. The company's reps should be fluent, calm, and with a soothing tone while speaking to the customer.
2. Know your Product/Services
The most critical factor in after-sales service is knowing your product or service. The company needs to have its representative thorough in the services they have offered to the client. The representative should understand perfectly what the solution needs to provide for the problem faced by the customer.
3. Know your Customer
A customer's time and energy are very important when he/she comes to you for help. Imagine being on chat support for more than 10 mins and still no reply. The customer won't be happy losing 10 mins of their time on a chat window. They are willing to have their issue solved as soon as possible without wasting critical time.
A good after-sales representative will pinpoint the problem and provide a solution as soon as possible. A good study beforehand about the customer helps a lot.
After-Sales Service Examples
QuestionPro takes after-sales services seriously and utilizes various modes of communication to reach out to their customers, here are some so you can replicate them in your strategy.:
24/7 Live Chat

Phone assistance

Email assistance

Visual meetings
These bridges help customers connect with us and solve the issue as soon as possible. As a global company, it deals with customers in different time zones and other languages to make it easier to communicate. This helps in creating a stronger, more valuable relationship with the customer.
A healthy relationship goes a long way. No one will deny that customer satisfaction will lead to customer retention and will, in turn, makes the company prosper. This will give the organization a good brand image and good publicity and more and more customers, eventually increasing business.
Authors: Angad Rajput and Pranav Tarle