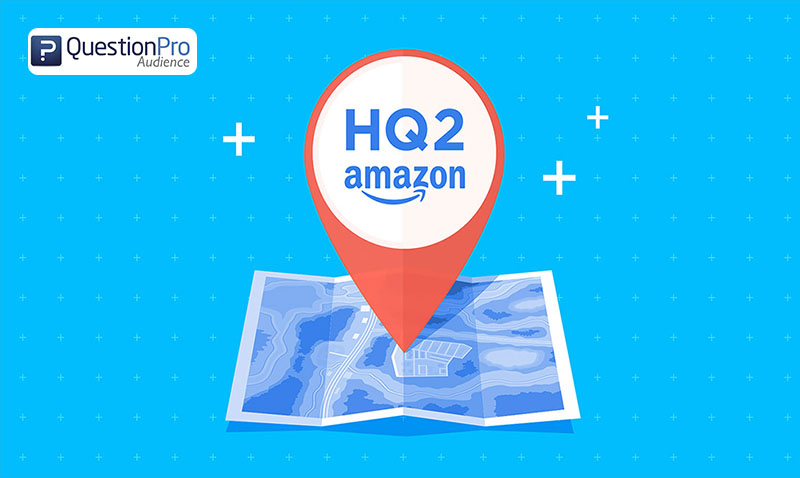 After months of waiting, and proposals from 238 cities, Amazon has announced their short list of potential cities for its second headquarters (HQ2). The company had a few prerequisites: a metropolitan area with a population of greater than one million and the ability to attract and keep strong technical talent. The list of finalists surprised many, as it included locations that aren't thought to be technology havens, such as Columbus and Indianapolis, and rejected applications from Detroit, Phoenix, and San Diego.
The e-commerce giant decided it needed a second location for its headquarters because it is rapidly outgrowing its office in Seattle, where more than 40,000 people are employed by Amazon. In a company press release announcing Amazon HQ2, Amazon spoke about plans to invest over $5 billion in construction, and create as many as 50,000 high-paying jobs. It's estimated that Amazon's investments in Seattle from 2010-2016 resulted in an additional $38 billion to the city's economy.
While the obvious upside to being named Amazon HQ2 is an influx of money to the chosen city's economy, detractors have come out, predicting a poorer quality of life. A blogger who has lived in Seattle for 21 years and seen both the positive and negative impacts of Amazon's residency in downtown Seattle, wrote an article warning of probable issues. One such issue: an influx of commuters can clog even the best-designed infrastructure. Seattle is working to build a mass transit system that can withstand the rapidly growing population, but the city chosen for HQ2 should be prepared for lots of construction and traffic.
Another concern? Housing prices. High demand and high-paying jobs plus low inventory create an increasingly competitive housing market. According to Market Watch, home prices in Seattle have increased by 83% and rent prices by 47% over the past seven years since Amazon first established their presence. Researchers at Apartment List, who studied the 15 metro areas competing for HQ2, predict the Amazon effect alone will add an average of 2% to rental costs. In 2017, homes in one of Seattle's most popular neighborhoods went for a median price of more than $1 million. The non-Amazon residents who can't afford the increasing prices will be forced out, and pushed into the outer suburbs.
Regardless of the potential downsides, many cities feel the good outweigh the bad, and will be petitioning for Amazon to choose them. Amazon has the opportunity to directly impact one U.S. city's economy in a way that has not been seen before. The next phase of the process will include Amazon representatives communicating directly with the final cities, with the winner being chosen later this year.
Below is the list of finalists:  
Atlanta, Georgia
Austin, Texas
Boston, Massachusetts
Chicago, Illinois
Columbus, Ohio
Dallas, Texas
Denver, Colorado
Indianapolis, Indiana
Los Angeles, California
Miami, Florida
Montgomery County, Maryland
Nashville, Tennessee
Newark, New Jersey
New York City, New York
Northern Virginia, Virginia
Philadelphia, Pennsylvania
Pittsburgh, Pennsylvania
Raleigh, North Carolina
Toronto, Ontario
Washington, D.C.
QuestionPro Audience provides our clients with access to more than 22 million active respondents, including homeowner panelists, who are strategically recruited to participate in quantitative research and live discussions. By implementing various recruitment methodologies, we make sure to provide the right kinds of respondents for your research. With industry knowledge, innovative tools, and purchasing power, QuestionPro Audience always meets the rigorous demands of our clients.