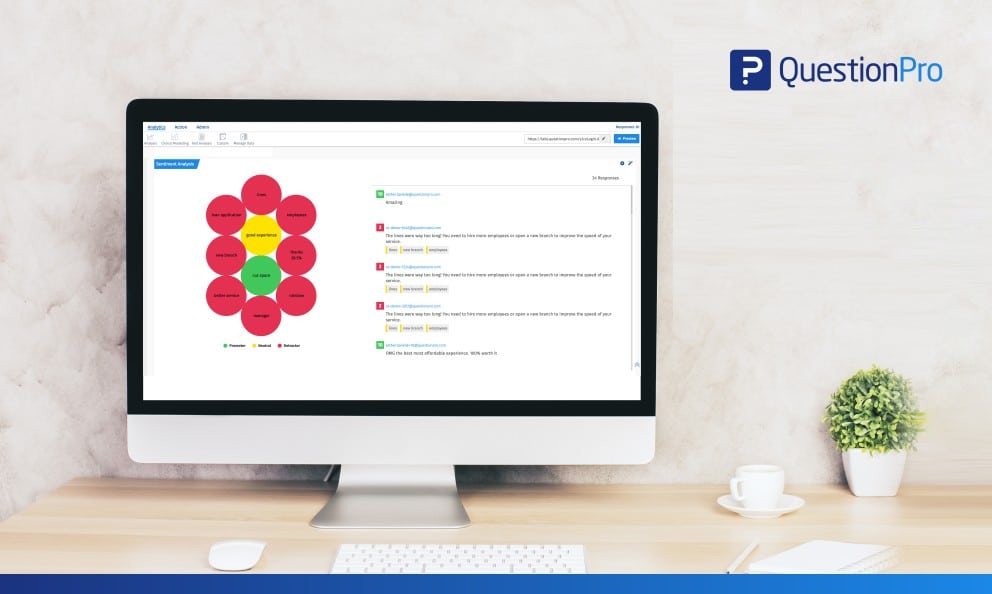 You've seen how IBM Watson outsmarted the highest winning Jeopardy contestant in history. Now he's ready to make customer experience analytics easier than ever. Please join us in welcoming Watson to the QuestionPro family! We are using the power of IBM Watson to provide you the ability to automatically tag themes and sentiments from feedback collected in your CX program.
The Watson-enhanced sentiment analysis will automatically analyze and self-categorize specific topics and reoccurring themes that are being talked about. You will be able to manage, merge, mute, and apply filters to dive deeper into analyzing customer sentiment. For those who used to manually define and categorize open-ended comments, this is a welcoming and time-saving change!
Benefits of sentiment analysis for your business
Allows you to adjust marketing strategies based on how customers feel about it

Measures ROI on various marketing campaigns and messages

Know customers' opinions on products/services and better align with their tastes

Improve customer service

Helps in developing a crisis management protocol

Identifies sales, retention, and growth opportunities

Boosts sales revenue
The setup
After logging into the CX section of QuestionPro, click on 'Analytics'.

Under Overall dashboard, + add a widget.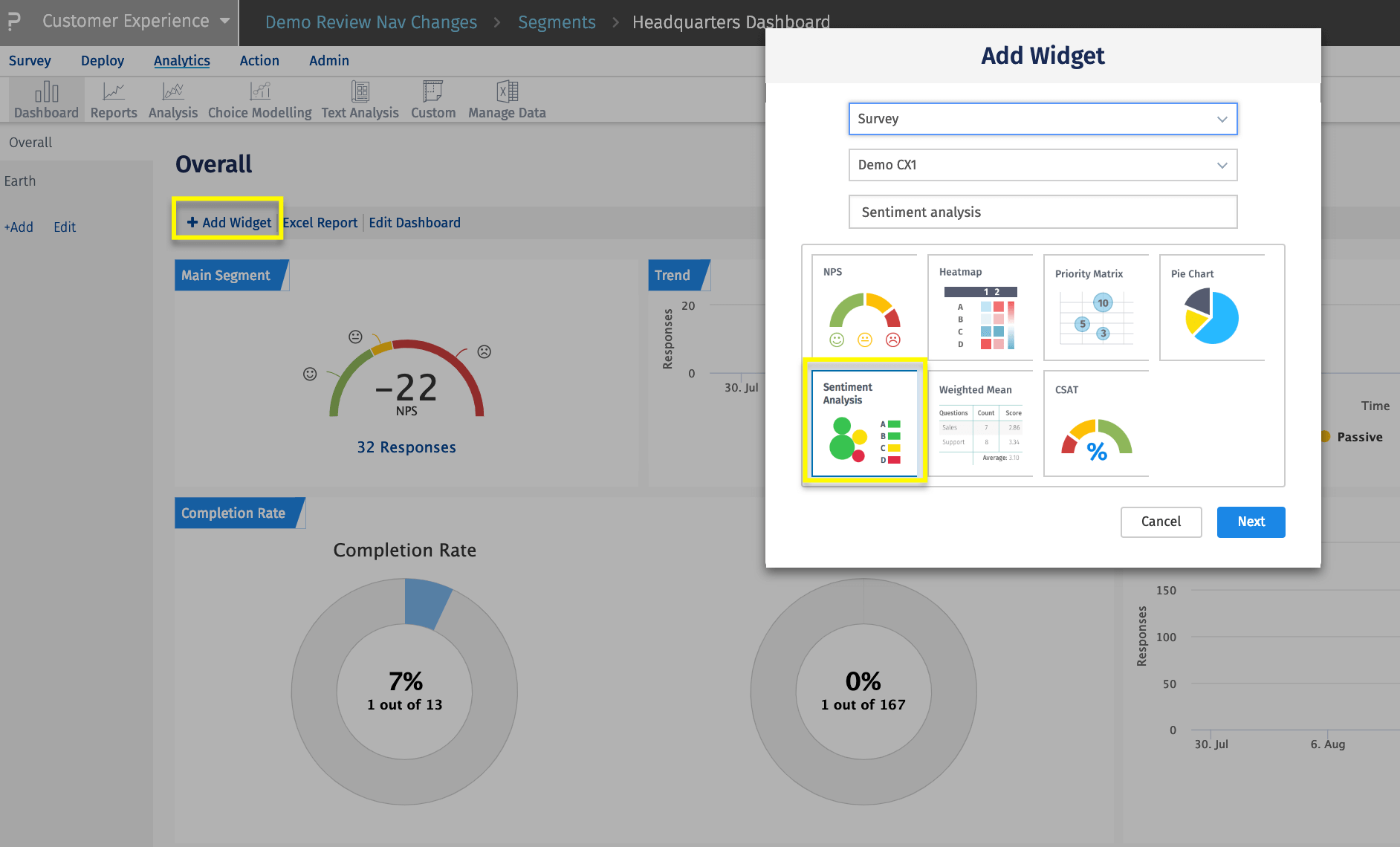 Select the survey or segment and add a name for the new widget on the dashboard.

Select chart type: 'Sentiment Analysis' and click on 'next'.

To enable auto-tagging, scroll down to the new sentiment widget and click on the magic wand icon on the right-hand corner of the widget template of the sentiment analysis chart.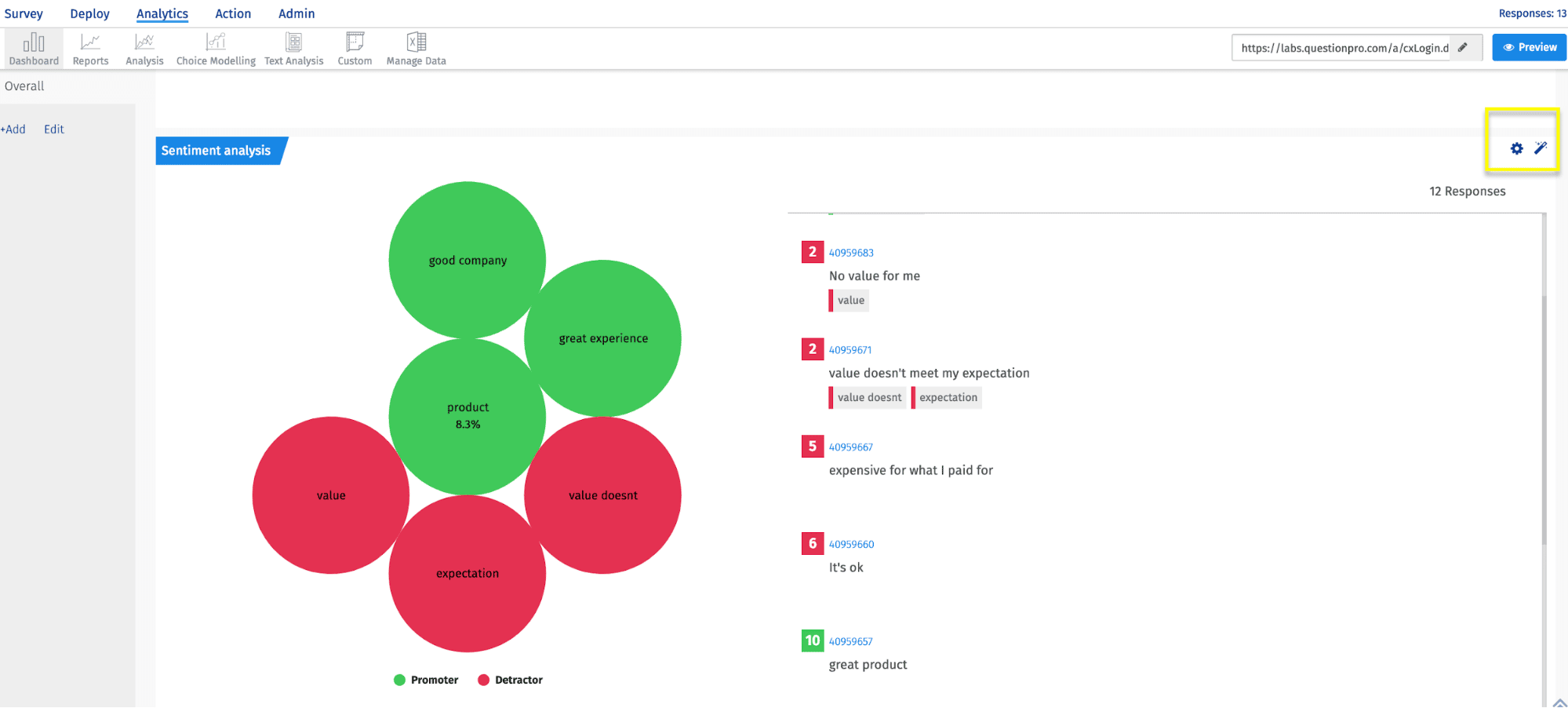 The output will highlight promoters, neutral, and detractors. It will automatically tag and categorize sentiment according to unique themes found.

Click on the words or tagged circles to review grouped themes and individual responses

To mute and unmute a tagged response, select  'x' next to the tag word to deactivate and select checkmark to reactivate.
Manage and merge auto-tags
To merge or edit tags, select the setting icon in the top right-hand corner to open the tag manager.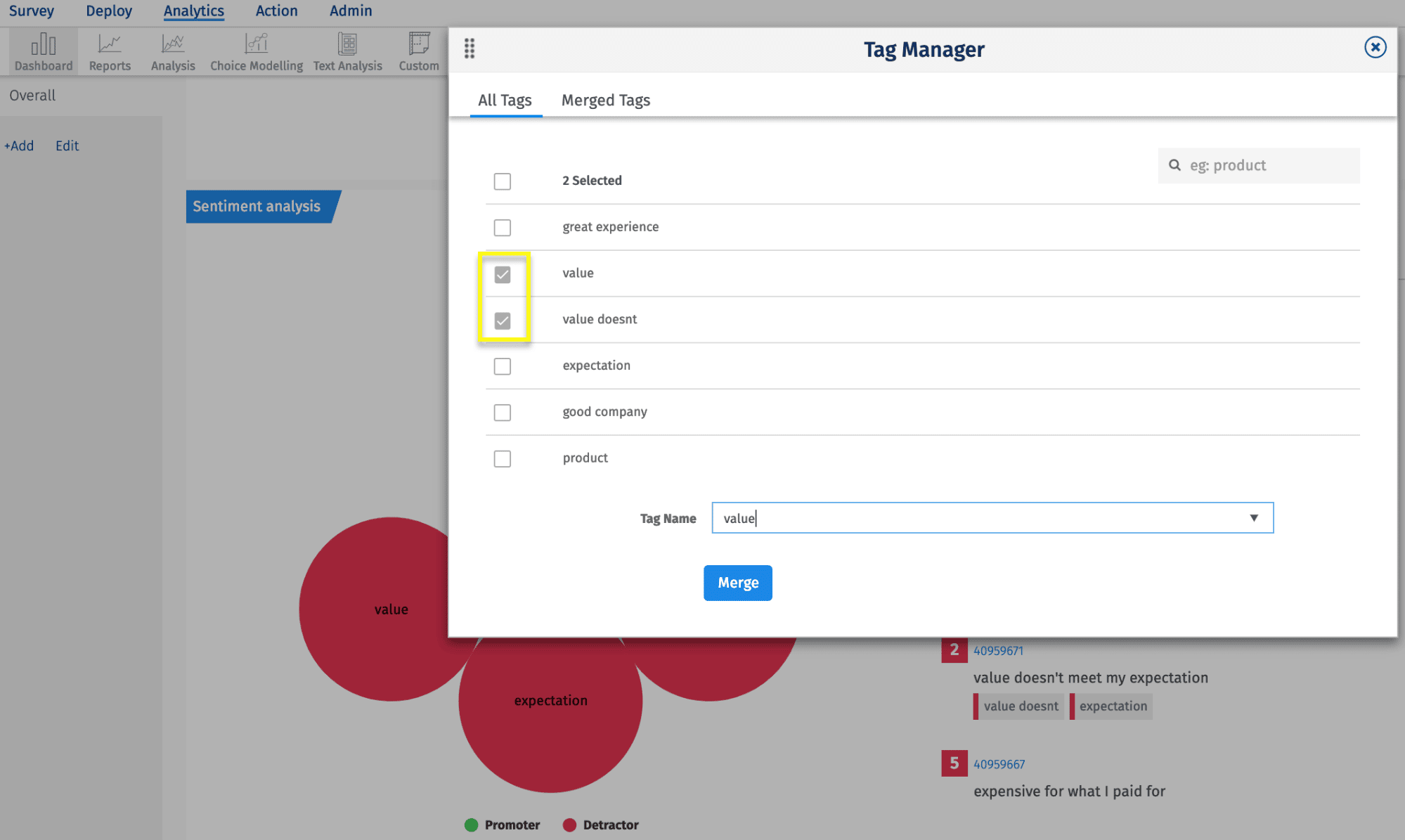 Under 'All Tags' select the tags you want to merge, create a new tag name, and select 'Merge' to consolidate tags.
Select 'Merged Tags' to review and access all manually merged tags.
To learn more about adding sentiment analysis to your customer experience program, contact us today and we can introduce you to Watson and get you started.