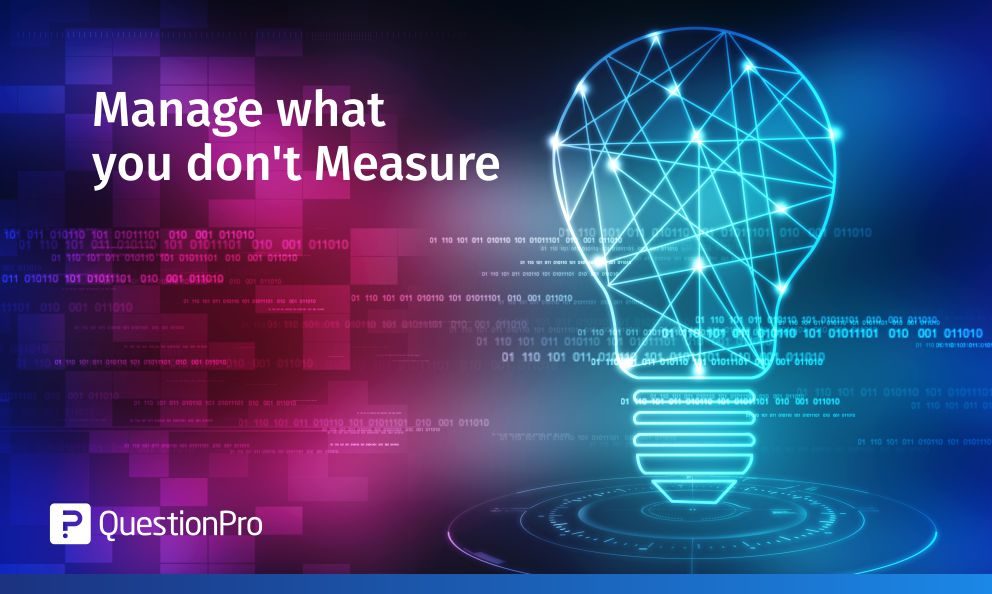 Business intelligence is an entire category of applications used for collecting, storing, analyzing, and sharing data to help users make better business decisions. With numerous data collection tools available today, businesses have access to more data than ever before.
However, the data itself isn't enough to generate insights. A business intelligence tool helps you process the data you collect so you can harness the information you have in the best way.
Learn more about business intelligence tools and how they can help your business process survey data more effectively.
What is a business intelligence tool? 
Business intelligence tools, which are sometimes called a Decision Support System, include all of the briefing books, reports, query tools, and executive information systems used to analyze data.
Using a BI tool, business managers can start analyzing data by themselves rather than waiting for experts to run the analysis and deliver complex insights. An online BI tool program allows you to make decisions based on facts and data instead of gut feelings or anecdotal evidence.
What are business intelligence tools used in organizations?
Business intelligence software helps organizations collect data through channels, including online surveys, in-person interviews, observation, questionnaires, and more. You can use BI tools to provide historical, current, and predictive views of business operations on different parameters. For example, you can use a BI tool to analyze past and present responses to customer experience to determine if you've improved the experience over time, based on the voice of the customer. 
The comprehensive features embedded in a business intelligence system can help organizations analyze data using different statistical methods. The analytical tool can also apply various algorithms, like regression and correlation analysis, as well as pivot-table report, to visually present your data in graphs or charts.
Ten innovative ways to use a business intelligence tool 
Many forward-thinking companies use business intelligence research to get insights about different departments like finance, marketing, sales, or administration. Some businesses are even using the tool to conduct competitive benchmarking to analyze their competitors.
Consider these innovative ideas for utilizing business intelligence tools:
Collect business information quickly and efficiently 
Many business decisions are made in a hurry. However, most business leaders want to back up decisions with data. Rather than analyze your choices after the fact to gauge effectiveness, you can use BI tools to get the data you need before making the decision. Business intelligence software allows you to get a complete analysis in a single click. That way, business leaders have access to numbers and strategies backed by data, even if they need to make a decision quickly.
Align performance indicators with business strategies
If your business isn't researching the best plan before making decisions, you're probably not running efficiently. Organizations can use business intelligence tools to avoid wasting resources like money or time. With the right business insights, organizations can create metrics with precise performance indicators to track the effectiveness of a strategy.
Empower your employees by allowing them access to BI data
When you are using an enterprise business intelligence platform, it's a good idea to involve employees, and not just top business leaders. You can give data access to the employees so they can use data-driven decisions in their roles in the company. This both helps employees increase performance and also empowers them in professional growth. Empowered employees are beneficial for any organization.
No data entry errors and precise data visualization 
Manual data entry has always been prone to human errors, even with the most skilled employees. Additionally, you need to spend more time entering data manually, even if it is just a copy-paste job. Organizations can use BI tools to save time usually spent on manual data entry. The analytics platform can also perform calculations to generate fast reports on essential business insights. Data analysis is completed more efficiently and with fewer errors.
Achieve meaningful customer insights 
Business is all about meeting customer needs. You can use a business intelligence survey to collect the opinions of your customers and analyze the responses. Data collected directly from the customers through online surveys help in understanding what customers want, what they expect, what they feel about your brand, and how they see your competitors. Insights derived using BI analytics help organizations in categorizing brand promoters, satisfied customers, and unsatisfied customers. These insights can be used to create strategies that will convert a customer's dissatisfaction into satisfaction.
Track sales information
Business intelligence tools are widely used to collect, monitor, and track sales information. The dashboard in the business intelligence tool can be optimized to show sales data for both in-house teams and outside agencies. The information from the BI tool can help you discover demographic insights, top performers on the sales team, and which products are selling the best. Use these insights to help motive your sales team, set up training for underperformers, and target demographics for your next advertising campaign.
Determine cost-cutting opportunities 
A BI platform allows you to keep track of spending and find areas where your business can save money. For example, there might be extra inventory, which leads to additional costs in acquisition as well as maintenance. With proper use of the BI tool, you can find areas to cut costs without affecting overall business productivity.
Enhance employee productivity 
The BI tool can also be used to gain insights from your employees. After all, satisfied employees are the biggest strength of a company. Use employee and workplace culture surveys to collect employee opinions on the current state of the business. The results can help you develop programs the employees will enjoy, leading to higher employee satisfaction. Once employees know their voice is heard, they feel motivated to perform better. Additionally, the same BI tool can be used to monitor tasks, evaluate performance, and boost the morale of the employees, which enhances the productivity of the overall workforce.
Build a brand image 
The majority of business intelligence tools can be integrated with social media. Businesses can connect directly with their clients, customers, and stakeholders using the business intelligence tool. Also, it becomes easier to complete competition benchmarking by keeping track of competitor activities.
Save data from online threats 
With evolving technology, data has become the most valuable asset for any organization. Every business looks for ways to safeguard their data from online data threats, data breaches, and malware. Using Business intelligence software to collect, store, and share the data allows you to protect data thanks to robust security features.
Final Thoughts
Every organization can benefit from a business intelligence tool. Use these ten innovative BI tool integrations to help your business gain valuable insights, process customer data, and make smarter business decisions.