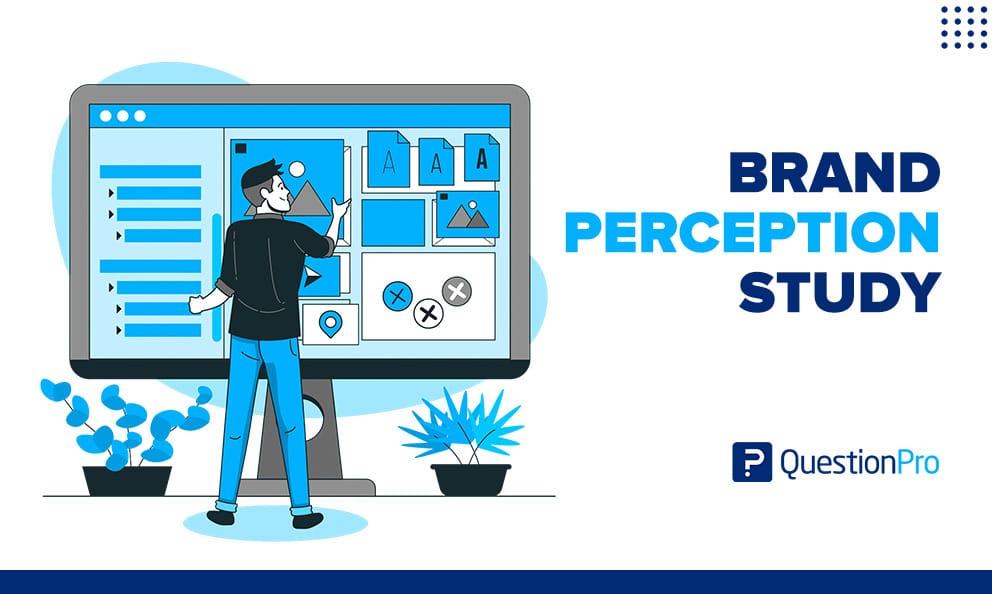 Let's talk about the power of a brand perception study. In the 1950's General Mills introduced the Betty Crocker line of cake mixes which included all the ingredients in dried form, and the only effort needed was to add water, mix the ingredients and stick the pan in the oven. 
A virtually error-free method for a delicious cake that saves time and effort. But the product did not sell well. Puzzled – General Mills commissioned psychologists to study why the product was not selling well. They found out that house wifes felt they did not have to do any real work to make the cake and deceived their family and guests who complimented them on the delicious cakes. 
The psychologists suggested changing the process and asking housewives to break and add an egg along with water. The idea was a hit, and Betty Crocker is synonymous with making cakes at home today. This is a classic case of successfully managing brand perception.
What is a brand perception study?

 
A brand perception study is a process to gather data about what customers believe about a product or service rather than what the brand communicates. Brand perception comes from customer use, experience, functionality, reputation, and word-of-mouth recommendation – on social media channels and face-to-face.
The beliefs about the safety of Volvo cars, the accuracy of Google search results, and the consistency of taste of a McDonald's burger are all brand perceptions carefully built up by companies over years and millions of customer interactions. And a positive brand perception is one of the greatest competitive advantages a company can have.
LEARN ABOUT: Brand health
Importance of a brand perception study
Today's customer has many options in any product or service and is literally bombarded with advertisements touting the benefits of each. Brand perception can make or break a sale – but only when your brand perception matches the needs/aspirations of your target customer.
Brand perception varies by customer, demography, geography, and also over time. Having a good idea of your brand perception can yield immense returns. So how can you know if your brand perception is helping or hurting your sales?
How to do a brand perception study?
Survey tools are great for collecting feedback about a company's image and for keeping track of how it changes over time. Surveys are the most precise way to determine consumers' perceptions about a brand. 
People are more likely to share their thoughts online than they are to speak them. The Internet isn't just a place for people to post, it's also where they do their research. QuestionPro is one of the most user friendly and feature rich online survey tool available today.
How to go about it?

Creation




Create your own free account with QuestionPro, to start making the surveys. You can choose from more than 100 different survey templates or email newsletter templates. You can also import existing questions or surveys or create your own survey by choosing from available question bank from over 30 question types. 

Distribution




Once the survey questions are ready, you have options of different multitudes to distribute. There are options to purchase a sample of the targeted audience for your survey, which demographics can define. It is also easy to share the survey across on various social media platforms. You can also import list of emails.

Analysis
You can immediately start reviewing the results once your survey is distributed. There are options to filter the data or use tools like TURF, create pivot tables, etc. You can download the results in excel, SPSS, or PDF formats.
Why QuestionPro?

QuestionPro is the world's leading provider of choice-based, interactive survey technology that provides quantitative and qualitative insights for businesses.

With a robust set of industry-leading features and powerful analytics, QuestionPro helps organizations meet their priorities to improve customer experience, employee satisfaction, and competitive position.

Founded in 1998, QuestionPro has more than 4 million customers across all industries through its global network of partners and independent advisors who implement company surveys on behalf of their clients.

The company remains privately held with a seasoned executive team dedicated to providing the highest quality service while honoring our commitment to total transparency with our customers, who comprise some of the world's most secure and well-known brands.
What are you waiting for? Use QuestionPro to crack this million-dollar question for your company!
Authors: Shruti Garg