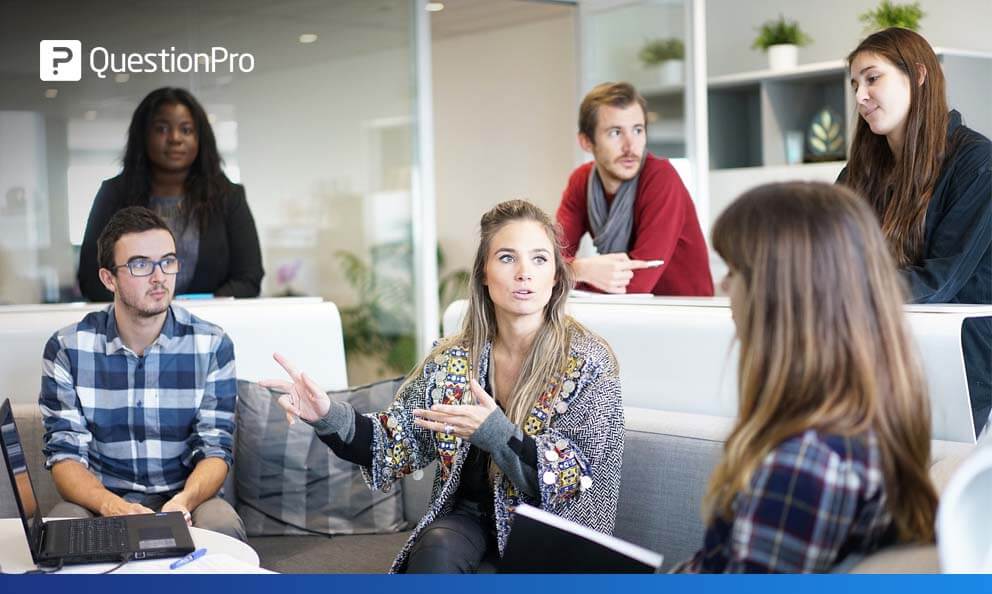 Brands are scrambling to collect insights smarter, faster and better in the endeavor of being relevant. Online communities are now becoming the most widely used form of conducting market research. In fact, 74% of all organizations now say that they are using some form of an online community for market research to collect actionable insights. 
These communities help brands collect data in the form of actionable and quantifiable data-sets, over a period of time. There is the flexibility to deploy quick surveys and polls and also collect large scale data in the form of online focus groups as well as multimedia data collection. It obviously becomes imperative to govern and analyze such large scale data so that deep underlying insights don't slip through the cracks but a mature platform like QuestionPro Communities automates this and lets you focus on what's important.
Since communities are built on a communal model, the engagement is very high in them. People who have a connection with the brand and are promoters or advocates of the brand formulate the majority of these communities and hence, the data collection process is quick, thorough and insightful. 
Learn more: Download the FREE Hacker's Guide to Creating an Online Community
Building an online community
Mature brands are leveraging the discussion model in an online community as the first step in analyzing the business and business objectives. It also helps brands to co-create with their promoters and brand advocates. So, it is imperative to build the community in the right manner and ensure the ROI is being met. 
We've been talking for a while about what we think are the best steps to create, build and manage an online community. A lot of brands are leveraging QuestionPro Communities to gain deep level insights, conduct geolocation-based studies, manage incentivized feedback and manage customer intelligence and engagement. 
Steps to create an online community
While the process and the steps aren't sacrosanct and differ from community to community including business objectives, depth of insights required, panel members, rewards and other underlying general parameters, we've earmarked a few key steps that we think work best across online communities creation and management. 
Learn more: Download the FREE Hacker's Guide to Creating an Online Community
While these steps aren't set in stone, there is some structure on the steps to follow to build your online community the right way. They are: 
Define members of your community
To get the right insights from a community, it is important to onboard the right members to your community. To onboard members and then have to take them out is a chore as well as a tiresome affair. It is important to create a group of interest and then nurture them to get the best possible insights that help your brand as well as your customer base. When you are creating your online community, make sure you identify the community of interest. During the lifespan of the community, ensure that you keep nurturing this community of interest.
Duration of the community
Whilst insight collection is at the heart of the online community, calculating the ROI of the community is imperative too. This can only be calculated by the duration of the community. Short-term communities help address single research projects. Long-term communities are where you as a brand can liasion with an audience for a longer duration for continual feedback. Various factors can influence the success metrics of an online community but the duration of the community is a factor that brands have to be careful about to ensure ROI. 
There are 8 other steps that we talk about in an exclusive Hackers Guide to create an online community. Get the free eBook, now.