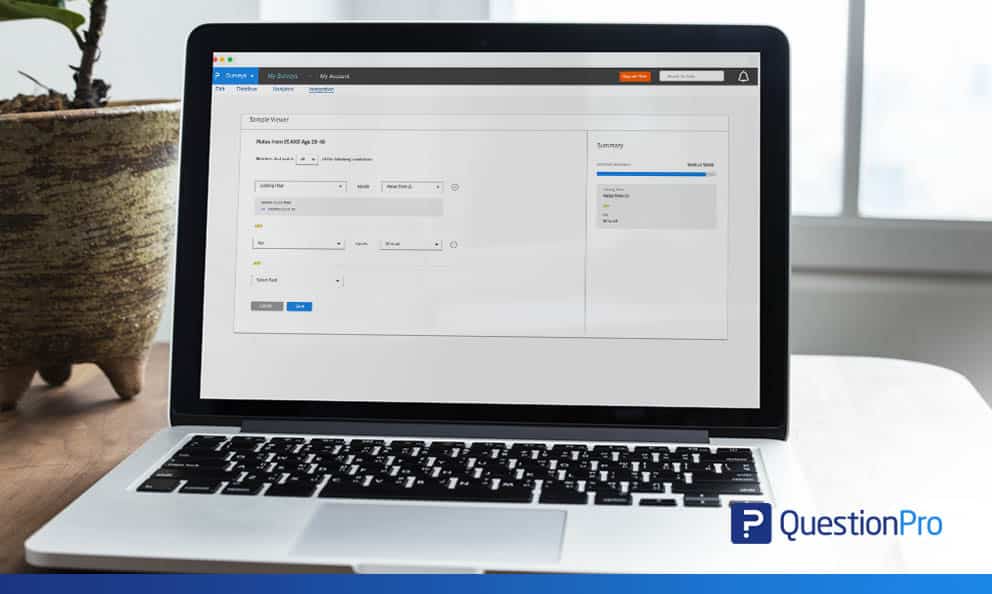 An online community is widely becoming the choice to conduct market research due to the level of insights that can be collected from a closely-knit bunch of panel members. What makes it enticing to a brand to use an online community is the ability to collect qualitative as well as quantitative data from an audience. This data can also be benchmarked across various parameters that a community administrator chooses.  
However, for this data to be accurate, the right panelists have to be chosen for the study or survey to be deployed to. The online community consists of members that have been vetted to be a part of the community but the demographics are varied and vast and the right panelists have to be selected to get the most relevant insights. QuestionPro Communities constantly innovates to make the experience better for the community administrator as well as limit the scope of collecting data and insights that don't matter. To this effect, we've added a filter so that you can drill down your sample and deploy surveys to the most relevant members of your community.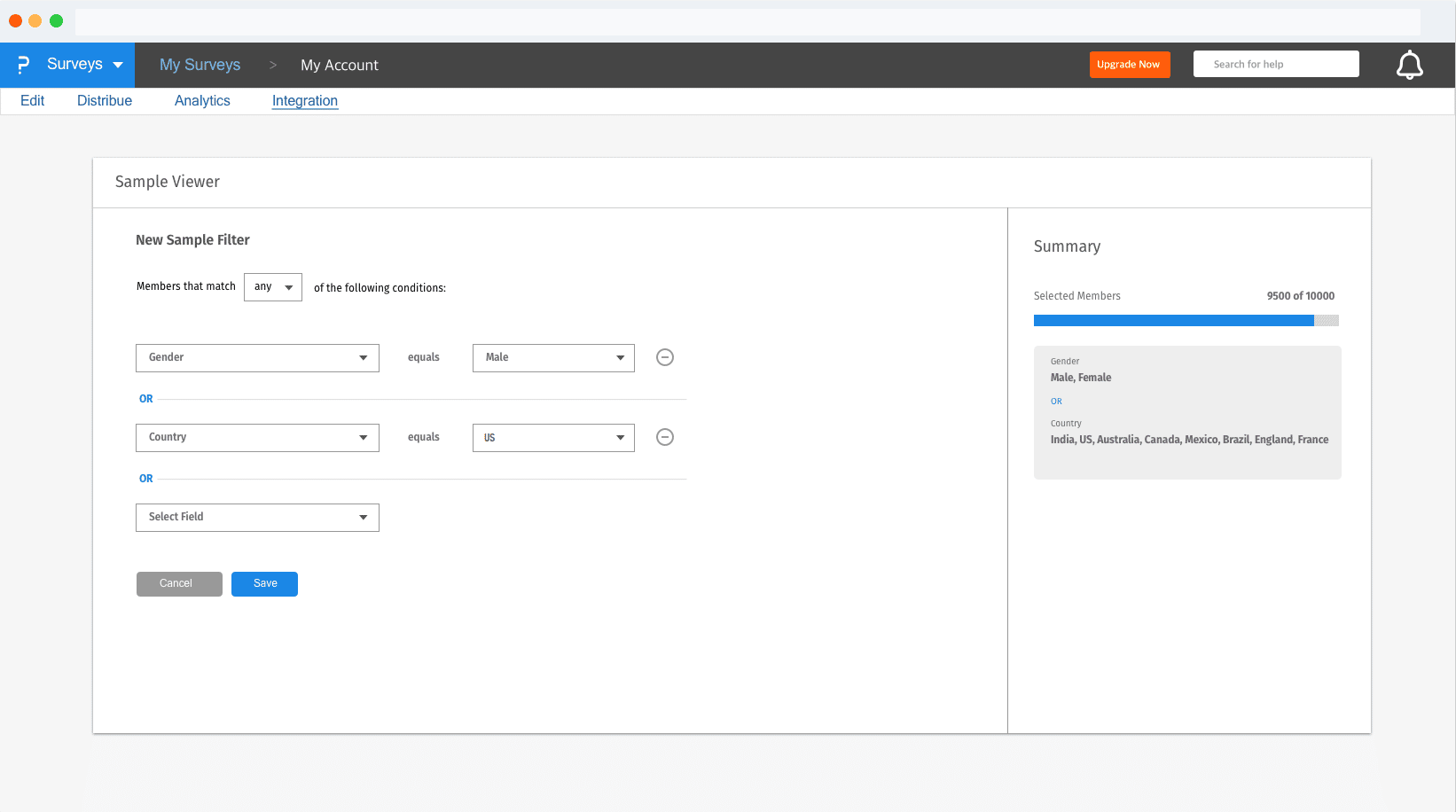 What you now get with this update
The ability to create filters by using AND/OR logic. 

Create an unlimited set of criteria and the count of members in the sample will be displayed based on these filters

Save the filter with a specific name for future use

Use the existing saved filter and add new criteria's to it and save it as a new filter

View the criteria set up in any saved filter

Download the list of panel members based on the filters applied
Advanced Sample Filters
A community manager or administrator can now create filters by using AND/OR logic and use the filters to deploy a survey. This feature filters your data in real-time based on the criteria selected. Use the sample filters to set certain criteria and filter the members based on these criteria.
For example, a global retail brand that may want to deploy a survey just to panelists in the tri-state area between the ages of 30-45 can now easily do so with the use of the filters. This aids in keeping a controlled check on the data that is being collected, the sample size and even the rewards that are paid out to panelists.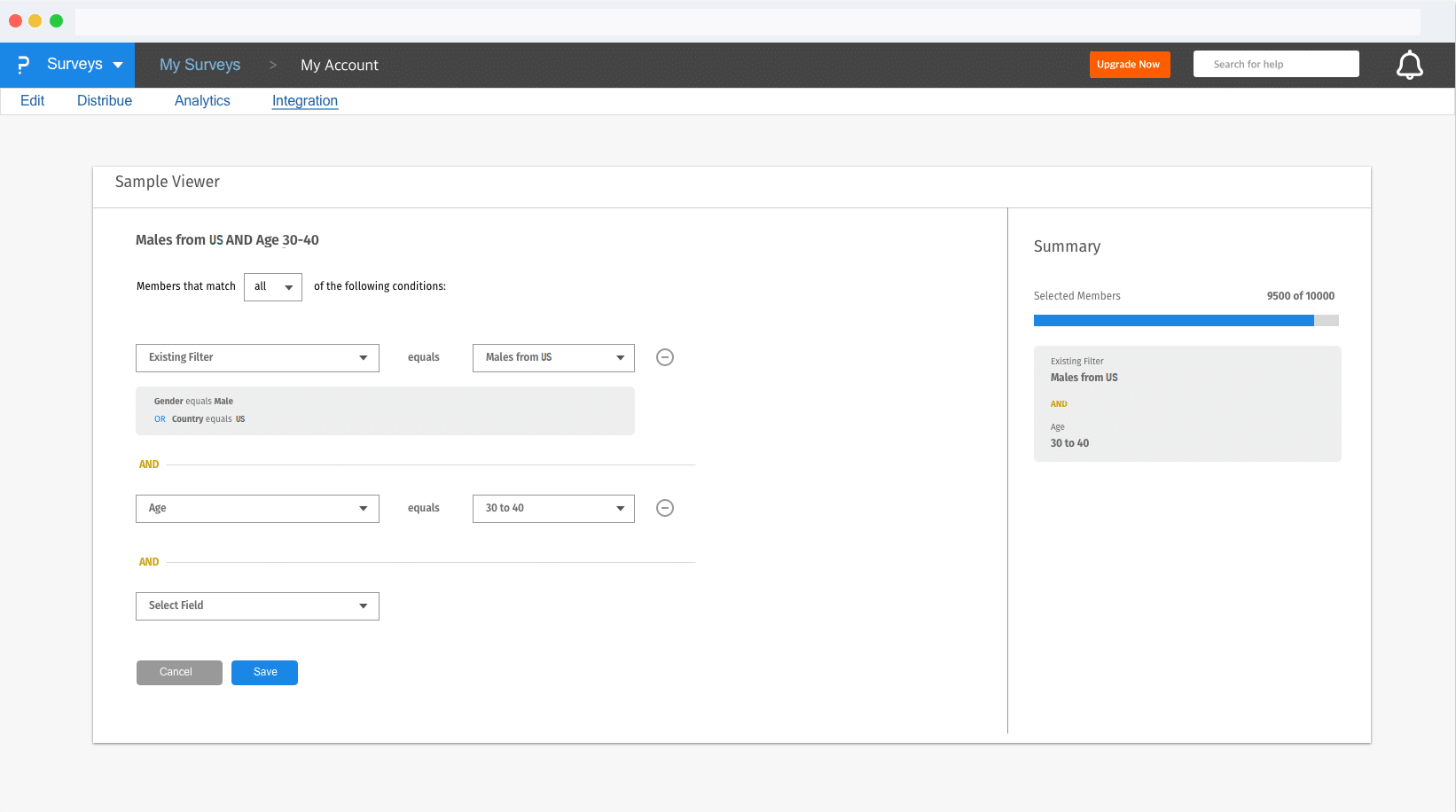 How to set up advanced filters in QuestionPro Communities
Go to Communities » Analytics » Sample
Select AND/OR type of logic.
Select the required criteria.
Check the sample size on the left section of the screen.
Save the sample by clicking on the button "Save Sample"
Saved filters can be viewed by clicking on the View filter button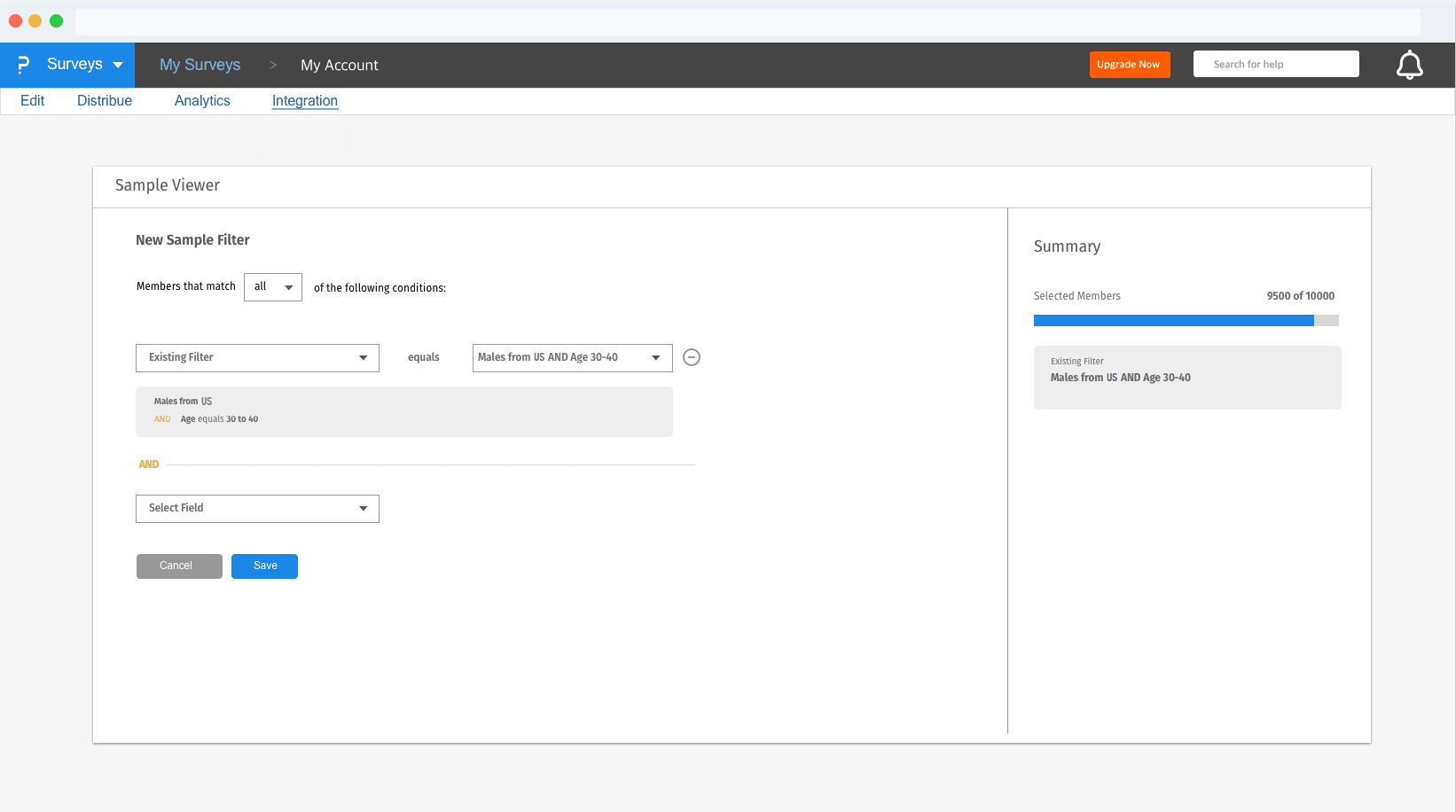 The advanced filters feature is now live for all existing QuestionPro communities licensed members.
To learn more about this feature update, click here.