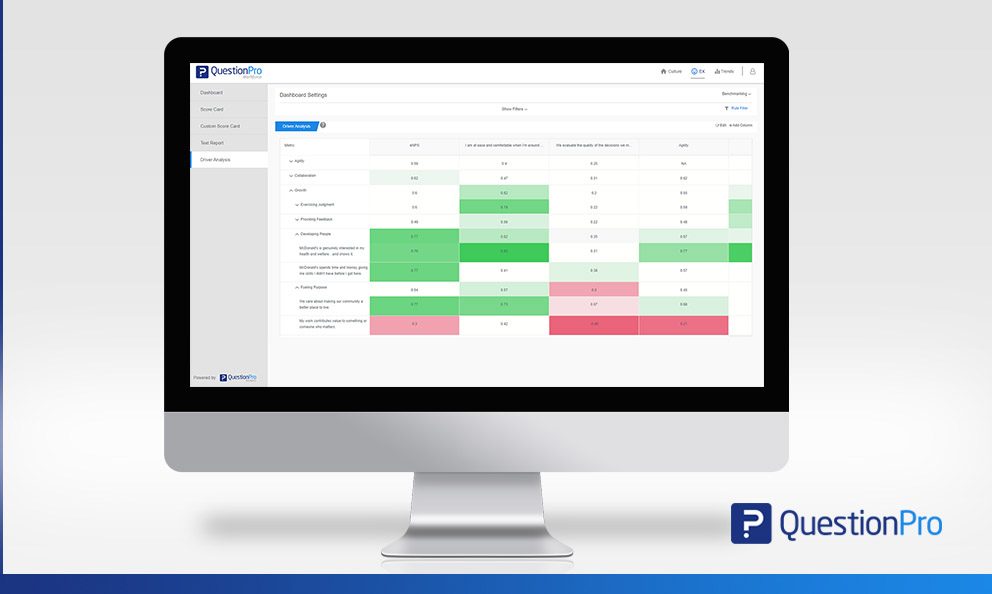 Organizations understand that their employees are unique and so are their experiences. They, therefore, want and need the ability to track indicators for work culture and employee experiences over time. For too long organizations have been reactionary. Real-time monitoring of data arms HR professionals and business leaders to get in front of the challenges and opportunities. This is important especially if its a gap or a risk that needs immediate attention.
We are always working with our clients to make data collection and reporting more fluid. This is what the Trends tab is all about – the latest update to Workforce.  Trends provides organizations reporting widgets that can be customized and provide the flexibility to track any employee survey measures over time – and comparing these measures over time, any way they want to.
Any business stakeholder who has access to the Workforce portal will have access to the Trends dashboard and the reporting widgets. The tab is user-intuitive and more functionality will be added over time. The steps are quite simple, you add a widget that you want, select the survey or surveys you want to collate data from, select the measures, and display the results. The results are quite comprehensive and can be used to make detailed reports.
Here's how your company branded portal will generate reports in Trends.
Look at key trends affecting your employees over a period of time.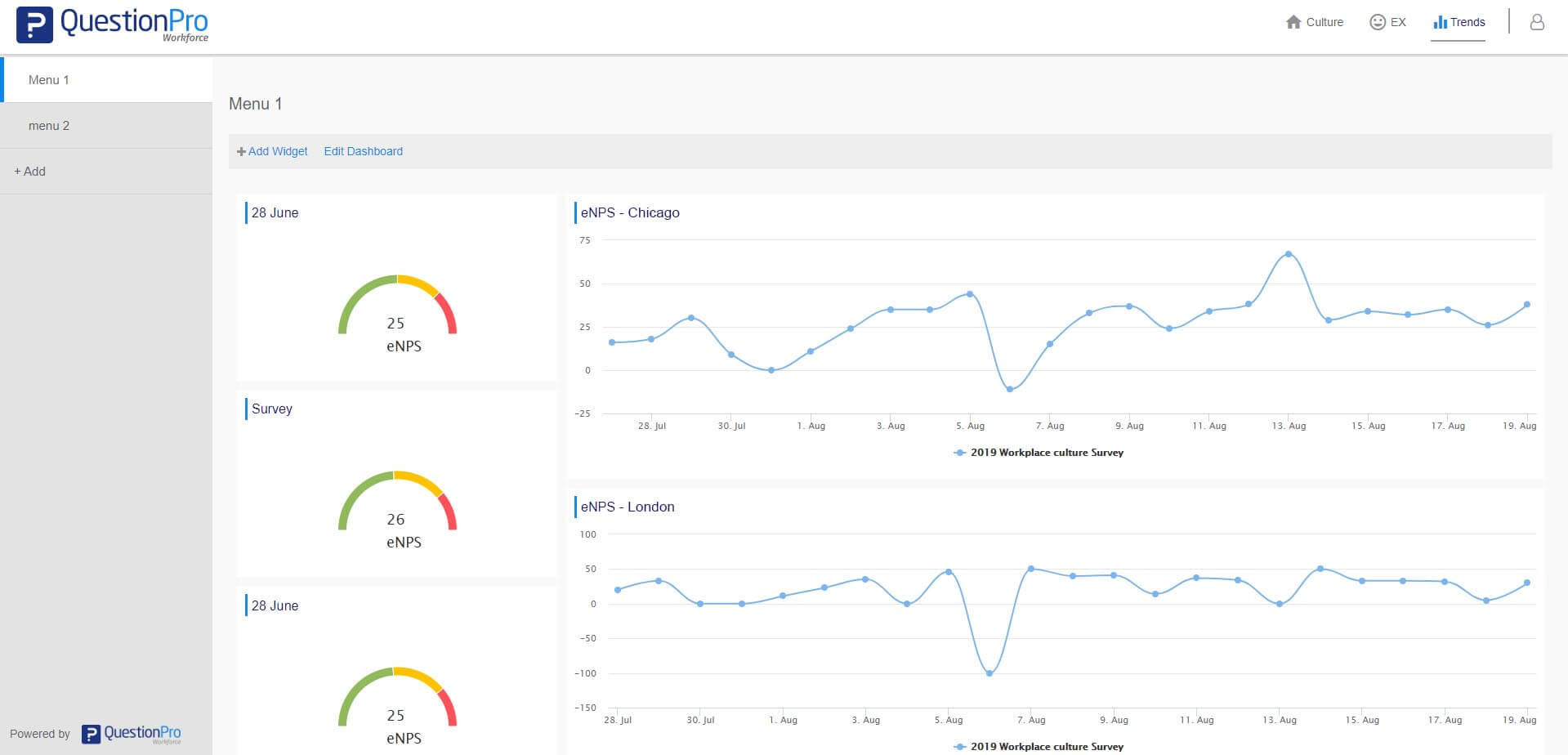 Driver analysis
Get to know what behaviors are driving outcomes in your organization and act on them accordingly.