Employee surveys are crucial to organizations if they want to gather genuine feedback from their staff about various initiatives and processes and listen to their ideas, opinions, etc. QuestionPro Workforce is preferred by many organizations to manage employee experience (EX) and work culture surveys. The tool is user-friendly, robust, and provides detailed analytics to improve employee experience, engagement, productivity, culture, morale, and satisfaction in organizations.
We understand employees can be busy with their assignments and deadlines and may miss out on completing surveys they want. We noticed employees who had missed filling in their surveys would come to the portal to fill out any active surveys. We got similar feedback from HR managers; this was more so the case with employees who would frequently travel on work assignments. With the latest update, we've solved the issue. All active employee opinion surveys will be available in the portal, and employees can take them till the deadline. A simple search in the portal will display all active surveys; employees can then fill out any relevant ones they wish too. This is really simple, we've laid out the steps for you below.
1) Go to the engagement portal and click on the surveys tab to view all active employee surveys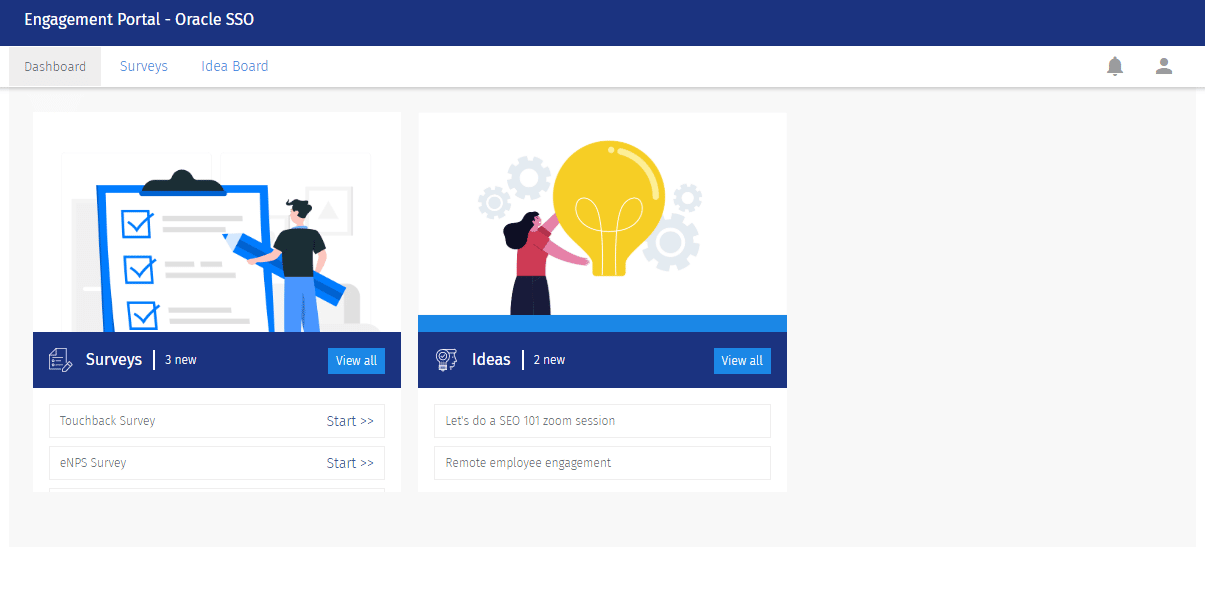 2) Select a survey from the list to start taking your survey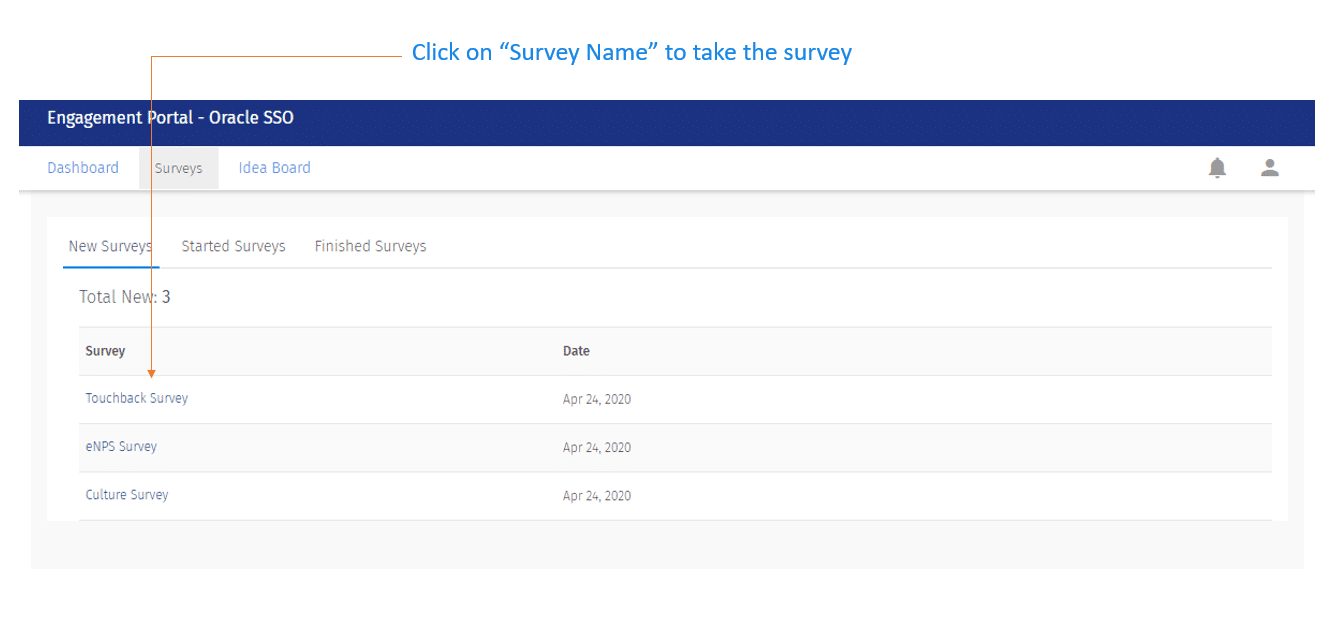 3) Clicking on a survey will open it via a pop-up.
We added another feature to this time's update. We realized employees might have ideas and suggestions throughout the year based on their day to day experiences. Putting these ideas and suggestions in a survey may not always be feasible, for organizations may be running surveys weekly, fortnightly, monthly, or half-yearly, based on their needs and requirements. We are introducing an important feature with this update – Idea board, and we are super excited!
Idea Board in the engagement portal cannot only input your ideas but also vote on your colleagues' ideas. Doesn't that sound fun? Now you do not have to worry about forgetting your big idea or suggestion for productivity, marketing, employee initiatives, recreational activities, etc. You can input your ideas into the system any time and day by just going to the portal. You can use the web version or the app; both support the Idea Board.
In the portal, you can see the ideas that you've had, your colleagues have had, and which ideas are trending. You can also view and filter according to campaigns in the portal.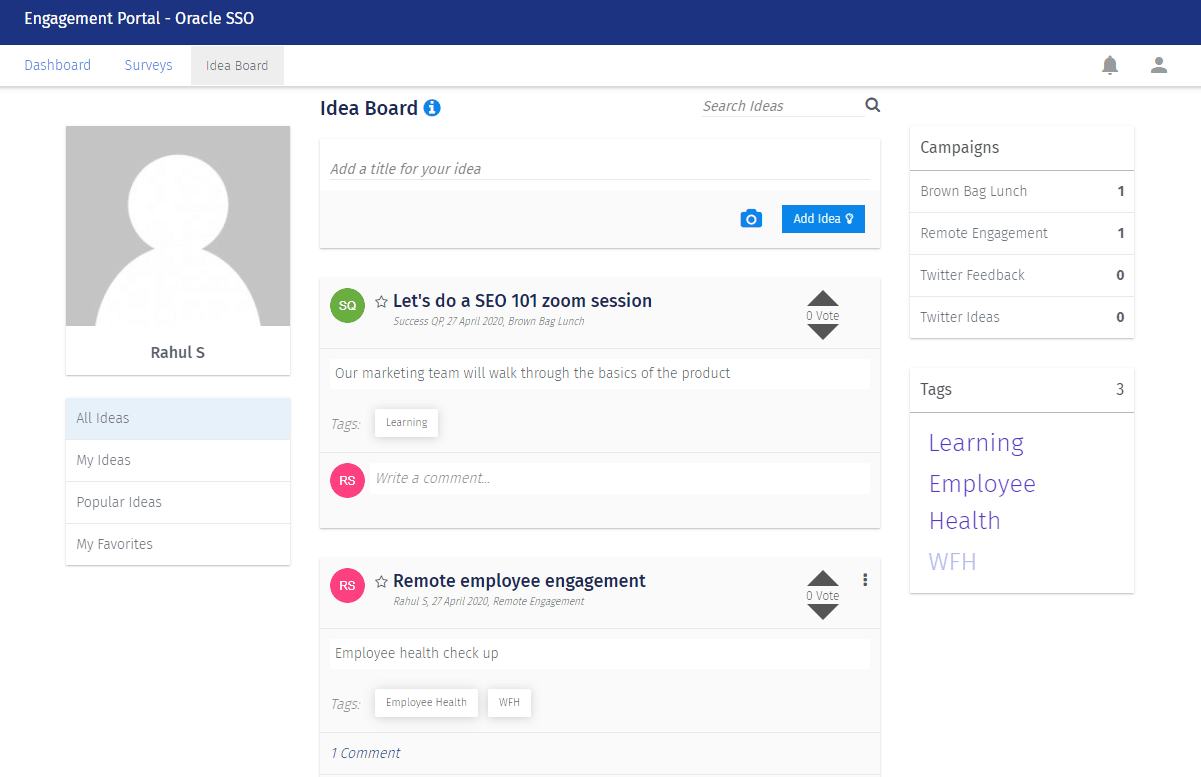 We are doing a webinar where we will showcase our Idea Board. Why don't you sign for the Remote employee engagement: 4 ways to tap into employee ideas webinar to see it action?