Field Data Collection App
QuestionPro is a crazy powerful platform offering field data collection app for marketers in business situations. But unless you're a non-profit customer, you may not be aware of our softer side QuestionPro has always had a soft spot for non-profits who are doing good work in the world. And today, I'm going to share one of those stories with you.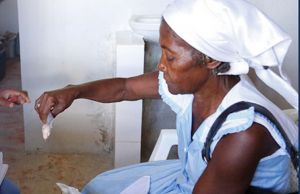 A while back, the Rasin Foundation contacted us for help. They are collaborating with the people of Leogane, Haiti to improve the physical and mental health of the community and assist in economic and technology development.  As part of this program, they were often out in the field gathering data — but had no internet connection. This challenge inspired  a program called "The Last Mile" .
What is "The Last Mile"
When QuestionPro got involved in this program, they saw an immediate opportunity to help — using our Offline Data collection platform, which can be used as your field data collection app.
The QuestionPro Last Mile Program includes the
following capabilities for free to eligible non-profit
organizations:
Full user licenses that cover up to 10 field 

workers/devices

Easy to use survey creation tool and unlimited 

data collection 

Built in analysis, sharing, and presentation tools
Why non-profits will love "The Last Mile"
Non-profits are often put in the position of "justifying" their existence, their work, and their budgets.  And to justify your work — it helps to have data.  Until now, this data was nearly impossible to collect since workers were often out in what we can call a "wifi wilderness" with no connection to collect or transfer data in real-time.  Of course, they can still use paper – but why should they — if they can simply take their iPads or mobile devices and use them to collect the information with a field data collection app.