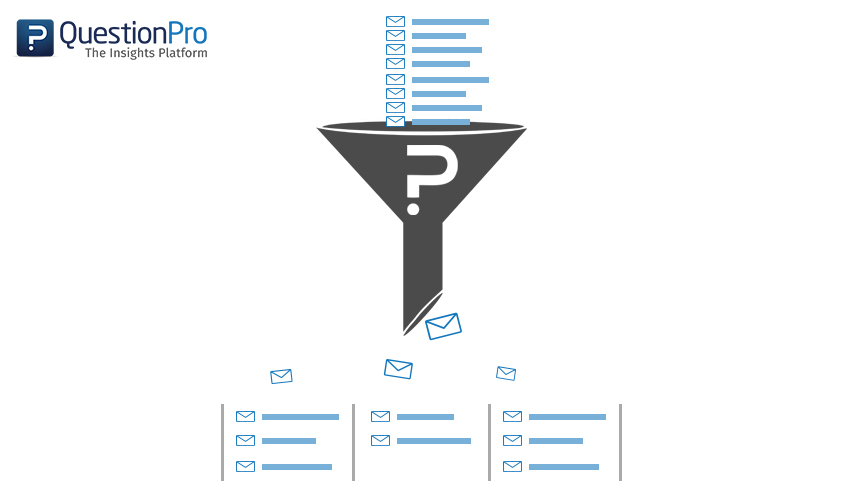 As the industry gets closer and cosier with Big Data, users across the World will be facing the issue of deep data segregation and categorization. This is essentially the case with email contacts which have been collected over a certain period of time and now you want to use them to send out survey invites.
To make it exponentially easier for QuestionPro clients and users, we have updated our platform with the simplicity of Email List Filters using Variable Data Fields.
Let's dive deeper into this!
So what are Email List Filters?
QuestionPro Email List Filters allow you to categorize your email list on the basis of Custom Variable fields. You can set upto 255 unique categorization fields for every Email contact.
How to use Email List Filters?
We will get to it in a few simple steps:
Step 1. Once you have your survey email set, click on "send" tab on the top menu and select "Create New Email List".

Step 2. In the new pop-up window enter the name for your new contact list and select "Survey Specific List" for the second field.

Step 3. The next screen will give you options to either manually enter the contact details or to import them in a compatible file type (CSV).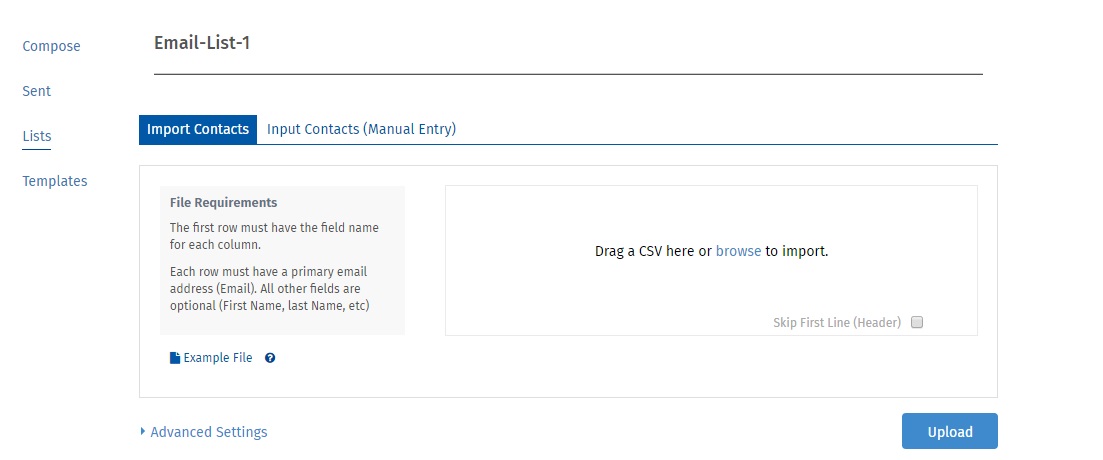 Step 4. For illustrative purpose we have used the Manual Entry here. As you can see, there is a 1 custom variable field by default. You can add or reduce the number of variable field tables upto 255! Here, Test 1, Test 2 and Test 3 are names of categories we have set. After the email contact and their respective variable fields are added, click on "Upload".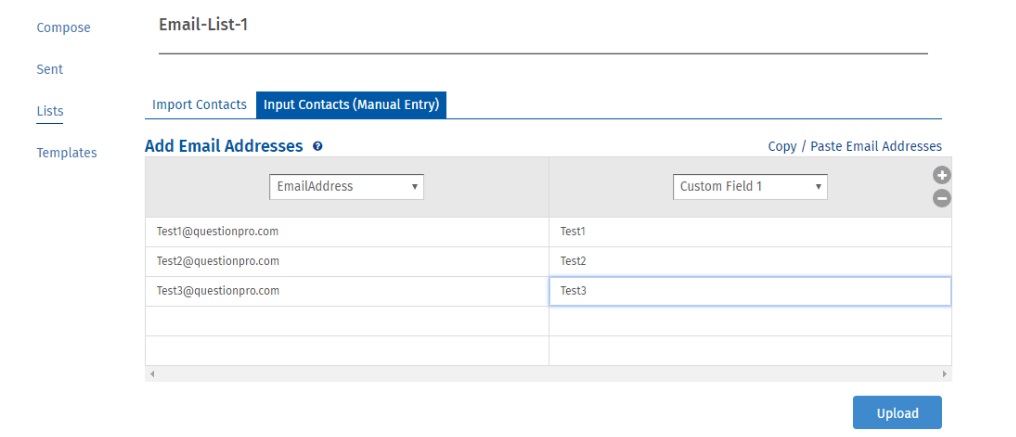 Step 5. In the "List" tab, click on Global Options and select "Email Filter".
In the pop-up screen, click on "Add Email Filter".

Step 6. In the new window you can now enter the custom variables on the basis of which the fields will be filtered and selected. Then click on Save. Your new filtered email list is ready!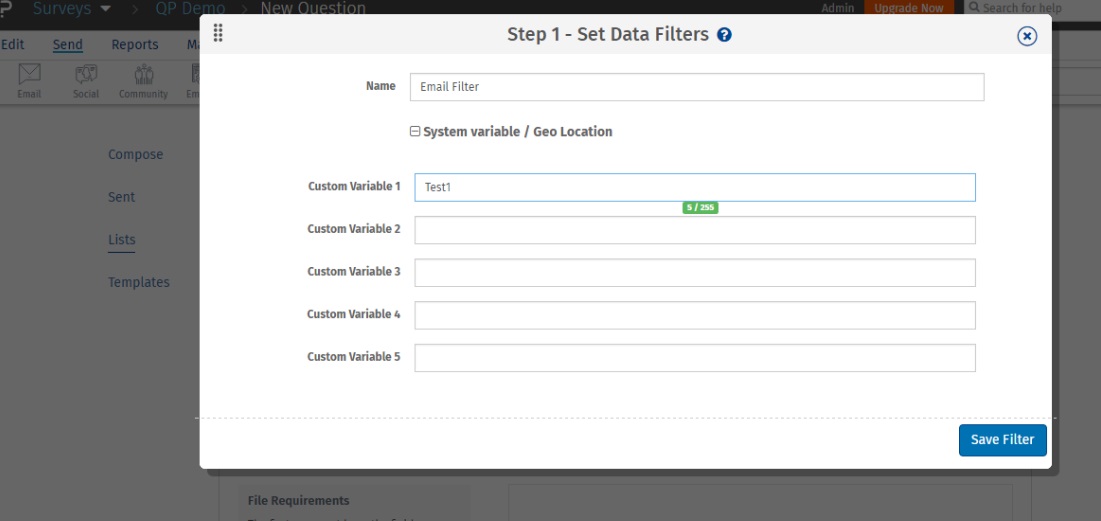 Step 7. To use this, click on the filtered list you want to select and that's it! Your survey is ready to be sent.