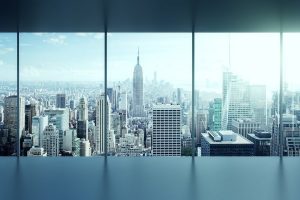 So you probably already know that FluidSurveys are no longer accepting new users into their platform and as of October 2017, they will merge into  SurveyMonkey. As a result, this will leave many customers who need advanced data intelligence capabilities in the dark. Many advanced features are not supported by SurveyMonkey, and as a result, customers will be forced to look at a FluidSurveys alternative.
What you might not know is that last year, QuestionPro combined forces with SurveyAnalytics, a leading provider of enterprise online customer feedback capabilities. This means that our capabilities go beyond just simple surveys. Together, Survey Analytics and QuestionPro now offer the most comprehensive survey, feedback, and insight participation software available for engaging customers, employees, and other key constituencies.
QuestionPro is not just a FluidSurveys alternative, it is the next logical step to make informed business or research decisions. For businesses or researchers interested in enterprise-grade data intelligence, QuestionPro is your answer.  We offer an enterprise grade research platform that provides companies with feedback and listening system capabilities, and have done so in over 50 industries.
Below I've listed out QuestionPro's advanced question types, logic and scoring and advanced analytics that may help you differentiate between the competitors.
Advanced Question Types
Net Promoter Score (NPS) – The main purpose of calculating a Net Promoter Score for your business is to help determine the loyalty of your customers, determining whether they are a detractor, passive customer or promoter.
Semantic Differential Scale – Surveys using Semantic Differential Scale is the most reliable way to get information on people's emotional attitude towards a topic of interest. Semantic Differential Scale often asks people to rate a product, company or brand upon a multi-point rating scale.
Likert Scale – QuestionPro offers preloaded 7-item Likert-style scales and 5-item bipolar scales. The object of the Likert Scale was to measure a respondent's opinion or attitude towards any given subject.
Question Logic and Scoring
Compound and Delayed Branching – Program advance skips logic based on a response to a previously answered question or based on responses from questions answered by the respondent. The question can be placed at any location within the survey.
Custom Scripting Logic – With Custom Scripting the sky is the limit. You can set up any kind of custom logic. The flow of the survey is under your control and you can set up complex logic criteria based on either a single or multiple questions.
Extracting and Piping Text over Multiple Pages – Program logic to display the options of a question based on the options selected for the previous question. You can display text based on the selected survey response and pipe that text over multiple pages.
Advanced Survey Analysis
Crosstabs – A crosstab is a cross-referencing or comparison of two questions to determine how they are interrelated
Geocoded Survey Responses – Get responses from your respondents based on respondent's location and IP address mapping.
Trend Analysis – The Trend Analysis helps to plot aggregated response data over time. Analyzing trends is useful in detecting patterns in survey responses that could lead to future quality problems, and in forecasting future demand periods.
Grouping Analysis – Segment data for analysis based on one or more survey responses. Enabling filters on your data offers the capability to analyze data based on gender or age for example.
Banner Tables – Banner tables allow you to visualize and view your data relative to a single question.
TURF Analysis – This type of analysis is used to identify a subset of items that, when taken together, maximizes the net level of consumer interest in a superset of choices.
GAP Analysis – Here the differences between the expectation and delivery are measured and sorted from highest to lowest. emphasize on the attributes the researcher needs to focus on.
Multiple Criteria Segmentation – Multiple criteria segmentation is a mechanism to allow for data segments across multiple questions.
Mind you, this is just a snapshot, we have so many more features at our disposal. We have also made it extremely easy for you to move your account to QuestionPro. We have a simple three-step process so customers can port their surveys directly into the QuestionPro platform. Below is the 3-Step process to import your FluidSurveys data into your brand new QuestionPro account.
 Sign Up – It's as simple as that. Please provide us your contact information.
 We'll Work with You to Export Your Data – Once you are registered, you will be able to access the QuestionPro platform. A QuestionPro Account Manager will shortly reach out to you and will help you in exporting your FluidSurveys data.
 We'll Help Port Your Data to QuestionPro – Give us a day or two. We will do all the dirty work for you by porting your specific surveys into your brand new QuestionPro Account.
So what are you waiting for? Sign up and move your data to QuestionPro.