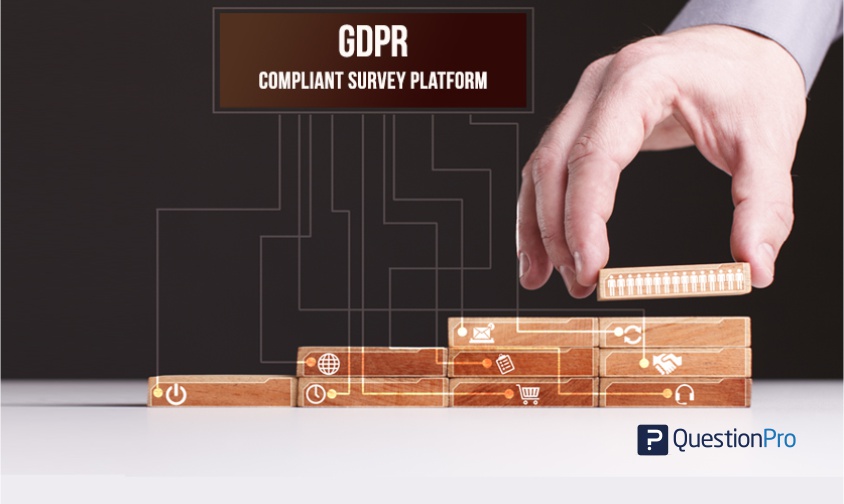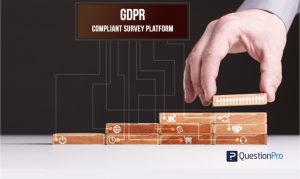 In case you're doing business in Europe, you might be very well aware of the General Data Protection Regulation (GDPR) which is being implemented on 25th May 2018. GDPR will standardize data protection across the European region and will give the authority to individuals to protect their data.
There are various discussions going on around this topic like whether it will be just another law in the legislation or is it here to stay, or the ways in which it can impact an individual or organization's current data protection arrangement. Since survey platforms are usually implemented to pry into the personal details of an individual, GDPR compliant surveys have become essential.
Learn more about GDPR data collection
4 Reasons you should use a GDPR compliant survey platform:
1. Sensitive data protection is an individual's right:
Details about ethnicity, race, political and religious opinion etc. need to be protected as they're extremely personal. In case a survey asks you about details on any health conditions you're facing, this detail is extremely personal and needs to be protected.
By selecting the privacy and data protection tab on a GDPR compliant survey platform, you can get your information deleted from an organization's survey responses. All the references related to your username will get deleted.
2. Keeping a tab on data breach:

 
Any personal data breach needs to be informed within 72 hours, that's what the GDPR states. So, a compliant survey platform will give you information about any breach that occurs with your data. This can be done by selecting a lead supervising authority. You can select your own supervising authority whom you can contact in case of any security breach that we inform you about.
3. Control over where your data can be used:
By selecting the data and privacy tab, you make it clear to the organization that the data submitted will only be used for research purpose, it will not be used for commercial purposes and users will not be approached for sales and marketing purposes of the data.
4. Customize the language as per the target audience:
Every GDPR compliant survey platform will have a default language but it is definitely up to you, the customer, to implement whichever language you may prefer like English, Spanish, French, German, Arabic, Hebrew, Japanese and Chinese. In case customers provide content and language translations, other languages can also be added.