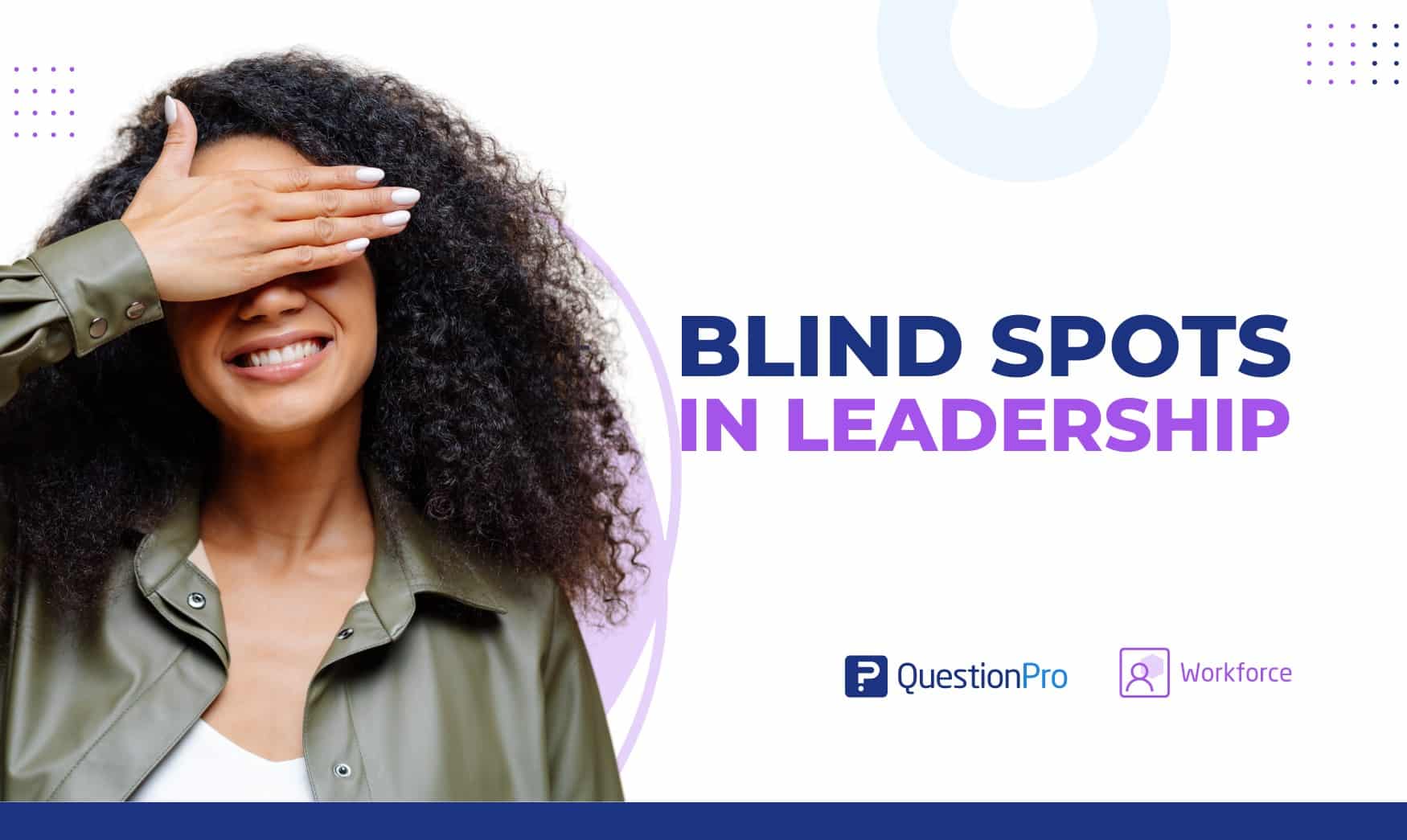 Leadership is a complex journey that requires self-awareness, adaptability, and the ability to learn from various experiences. One of the most intriguing aspects for leaders is the concept of blind spots in leadership – those hidden aspects of our behavior, beliefs, and attitudes that can impact our decision-making and interactions.
Blind spots can hinder growth and success, but they also present a valuable opportunity for development. This article explores the role of 360 feedback surveys in uncovering blind spots in leadership and how leaders can transform these insights into strengths.
Discovering the Blind Spots: The Role of 360 Feedback Surveys
360 feedback surveys are powerful tools that gather input from a range of perspectives, including peers, direct reports, managers and the leader themselves. This holistic view provides a more accurate picture of a leader's strengths and areas for improvement.
Blind spots emerge from discrepancies between a leader's self-perception and how others perceive them. These discrepancies can arise due to various factors, such as communication style, decision-making processes, and interpersonal interactions.
Types of Blind Spots in Leadership
Communication: Leaders may unknowingly send mixed messages or struggle to listen actively. 360 degree feedback can unveil gaps in communication styles that could be inhibiting collaboration and understanding.
Micromanagement vs. Delegation: Leaders might not realize that their inclination to micromanage limits their team's autonomy and growth potential. Conversely, they may not be delegating enough, causing burnout and frustration.
Emotional Intelligence: Blind spots in understanding and managing emotions can impact relationships and decision-making. Honest feedback can help leaders recognize emotional triggers and enhance their empathy.
Adaptability: Leaders may remain attached to familiar strategies, missing opportunities to adapt to changing circumstances. 360 feedback can highlight areas where flexibility is lacking.
Conflict Resolution: Blind spots in conflict resolution can lead to unresolved tensions. Feedback can shed light on whether leaders are addressing conflicts constructively or avoiding them altogether.
LEARN MORE ABOUT 360 LEADERSHIP ASSESMENT
Transforming Blind Spots into Strengths
Embrace Humility: Acknowledging blind spots requires humility. Leaders must approach feedback with an open mind and a willingness to grow. Viewing feedback as an opportunity, not criticism, is the first step.
Develop a Growth Mindset: Leaders can cultivate a growth mindset by seeking continuous improvement. They can set aside time to reflect on feedback and actively work on addressing their blind spots.
Create an Action Plan: Translating feedback into actionable steps is crucial. Leaders can set specific goals to target their blind spots, seeking mentorship or coaching if necessary.
Practice Empathy: Understanding the impact of their behavior on others helps leaders build stronger relationships. Practicing empathy mitigates interpersonal blind spots and fosters a more collaborative environment.
The Ongoing Journey
Transforming blind spots into strengths, or at least areas that are not holding you back from growth, is an ongoing process that requires dedication. It is important that 360 feedback surveys are not treated as isolated events but rather a part of a larger leadership development strategy. Regular feedback loops enable leaders to track their progress and make adjustments as needed.
Blind spots are an inherent part of the human experience. When it comes to leadership, however, they can have far-reaching consequences. Embracing feedback from 360 surveys empowers leaders to uncover these blind spots and leverage them for growth.
Eliminating blind spots not only benefits leaders individually but also positively impacts their teams and organizations as a whole. Ultimately, effective leadership is a journey of self-discovery, continuous learning, and the courage to confront the unknown within ourselves.
Ready to Transform Your Leadership? Take Action with QuestionPro Workforce 360 Feedback!
Unlock your potential by gaining insights from those you surround yourself with. With QuestionPro Workforce 360 Feedback Platform, you can gather comprehensive feedback from peers, direct reports, managers, and more, giving you a clear picture of your strengths and areas for improvement.