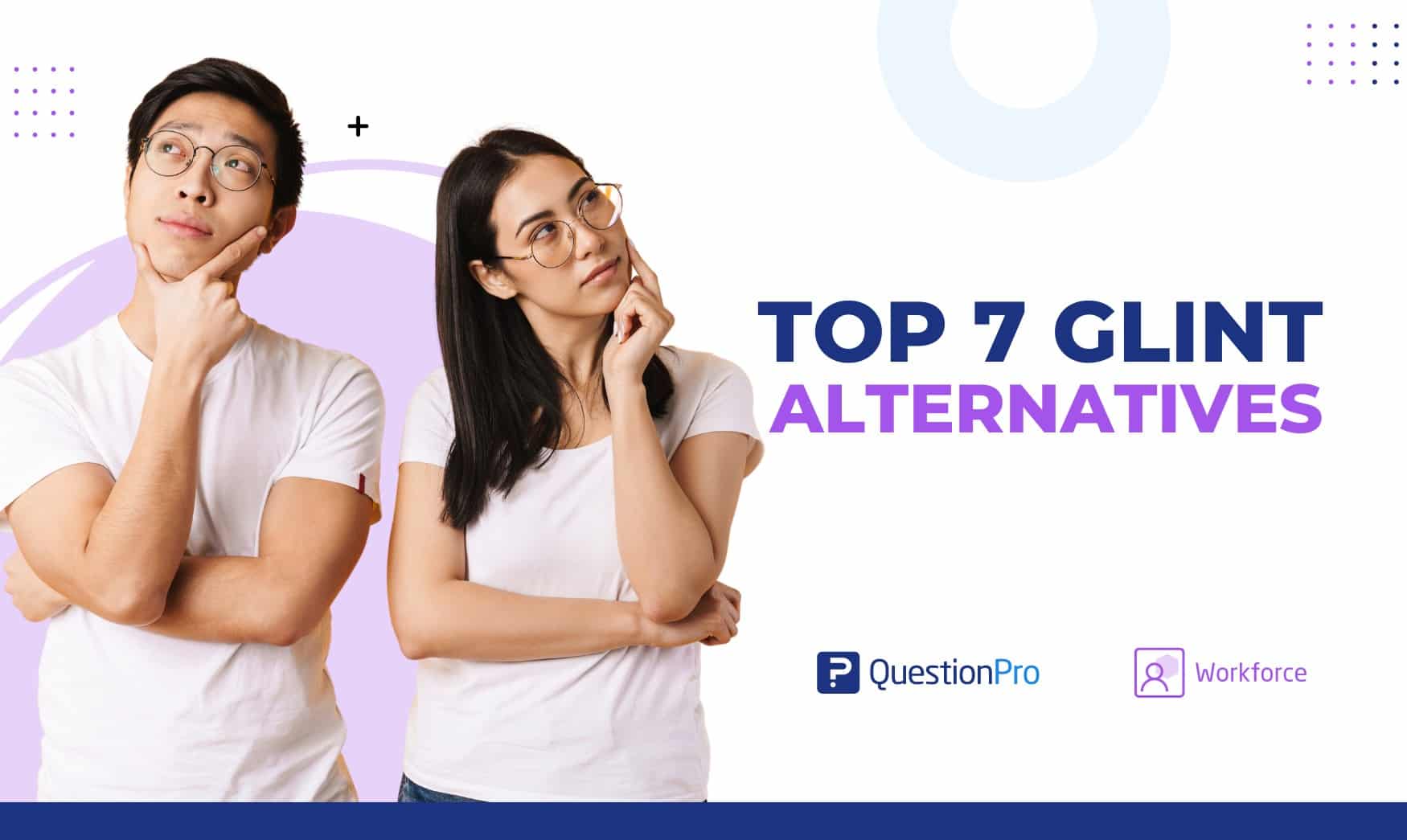 Employee engagement and satisfaction are vital to any organization's success. Glint, a well-known employee engagement platform, has helped many companies enhance their workforce's performance. However, like any tool, it might not be the perfect fit for every organization. Let's delve into the world of Glint alternatives.
What are Glint Alternatives?
Glint alternatives are employee engagement platforms that offer similar functionalities and benefits to Glint. These alternatives provide organizations with tools to measure, analyze, and improve their workforce's satisfaction, productivity, and overall engagement.
While Glint could be a fair solution, various factors might lead organizations to explore alternatives that align better with their specific needs and preferences.
Reasons to Consider Glint Alternatives
There can be several reasons why organizations might seek alternatives to Glint:
Diverse Requirements: Different organizations have unique employee engagement needs. What works well for one may not suit another.
Budget Constraints: Financial considerations might push companies to explore more cost-effective alternatives that offer comparable features.
Integration: Organizations might require an employee engagement platform that seamlessly integrates with their existing systems.
Scalability: As organizations grow, they need solutions that can easily scale with their expanding workforce and changing requirements.
Glint Pros and Cons
Glint has gained popularity for its features, such as real-time surveys, analytics, and action planning. However, it has its pros and cons. Let's explore them below:
Pros:
Real-time analytics for quick insights
Actionable recommendations for improving employee engagement
Comprehensive survey templates
Cons:
Pricing might be prohibitive for smaller organizations
Customization options might be limited for some users
User interface complexity for beginners
Top 7 Best Glint Alternatives
Let's explore some of the top Glint alternatives that offer competitive features:
1. QuestionPro Workforce
QuestionPro Workforce is a comprehensive employee engagement platform that empowers organizations to measure and enhance employee satisfaction, productivity, and engagement.
Pros: The suite offers an intuitive user interface that simplifies engagement initiatives. Its scalability ensures it grows with your organization, and integration options make it a seamless fit for various systems.
Cons: While the suite provides robust analytics, it might lack some specialized features. However, customer support can help you find a quick solution.
2. CultureAmp
CultureAmp focuses on employee sentiment analysis and offers actionable insights to foster engagement and boost performance.
Pros: The platform's customizable surveys provide analytics to drive change.
Cons: The learning curve might be steep for beginners.
3. Qualtrics Employee Experience
Qualtrics Employee Experience offers a versatile platform to understand employee journeys and gather feedback.
Pros: With analytics and real-time dashboards, Qualtrics provides actionable insights.
Cons: Advanced features require a higher pricing tier.
4. Workday Peakon Employee Voice
Workday Peakon Employee Voice offers integration with HR platforms to monitor and improve employee engagement.
Pros: The platform's real-time feedback and user-friendly design might simplify engagement efforts.
Cons: Integration complexities might arise in certain systems.
5. Perceptyx
Perceptyx offers advanced analytics to drive employee engagement and improve organizational culture.
Pros: The platform's AI-driven insights and customization options enhance engagement initiatives.
Cons: Pricing poses challenges for smaller organizations.
6. Officevibe
Officevibe focuses on actionable insights to enhance team collaboration and employee engagement.
Pros: The user-friendly interface and customizable surveys cater to diverse engagement needs.
Cons: Limited integrations might be a drawback for some users.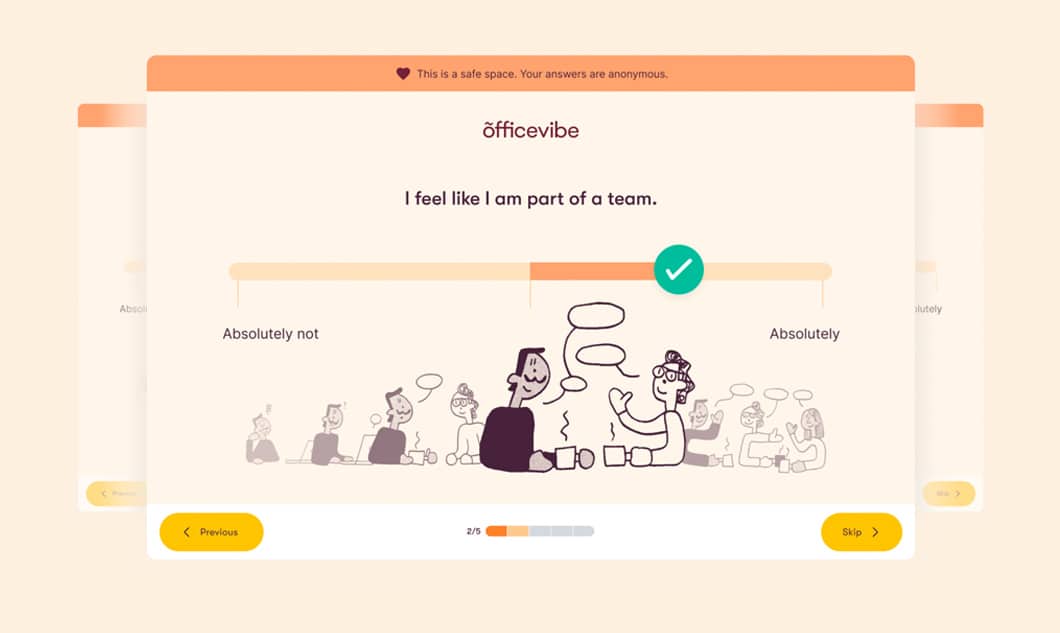 7. Lattice
Lattice provides performance management and engagement tools with a focus on continuous feedback.
Pros: The platform's customizable feedback tools and goal tracking enhance engagement efforts.
Cons: Some advanced engagement features are missing.
Why QuestionPro Workforce Stands Out
Among the alternatives listed, QuestionPro Workforce stands out for several reasons:
Intuitive Interface: The user-friendly design of the suite ensures effortless engagement initiatives.
Scalability: As your organization grows, the suite scales to accommodate changing requirements.
Integration Options: The suite seamlessly integrates with various systems for a cohesive workflow.
Customization: QuestionPro Workforce allows tailored engagement strategies for different organizational needs.
Real-time Analytics: Access to real-time data and analytics empowers timely decision-making.
Affordable Pricing: The suite offers competitive pricing without compromising on features.
Actionable Insights: Detailed analytics translate into actionable insights for improving employee engagement.
QuestionPro's 360 Feedback Software for Employee Engagement
In the context of employee engagement, utilizing 360 feedback software can be a game-changer. QuestionPro Workforce includes a comprehensive 360 feedback solution that empowers organizations to gather insights from multiple perspectives, fostering a holistic understanding of employee performance and engagement.
This innovative approach allows employees to receive feedback from peers, managers, subordinates, and even self-evaluations. By combining these diverse viewpoints, organizations gain a comprehensive view of their employees' strengths and areas for growth.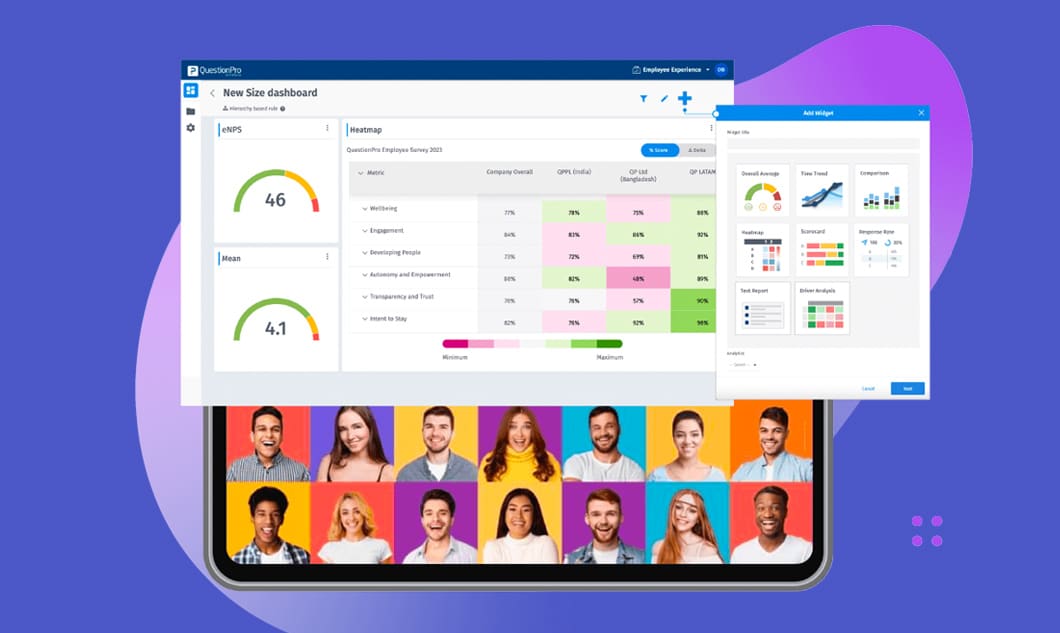 Conclusion
While Glint has proven its effectiveness in enhancing employee engagement, exploring Glint alternatives can offer organizations tailored solutions to their unique requirements. Each alternative brings its own strengths and considerations. If you're seeking an intuitive, scalable, and integrated employee engagement platform, our Workforce Suite stands as a strong contender.
Elevate your organization's engagement strategies and take the first step towards a more engaged, productive, and satisfied workforce. Explore the capabilities of QuestionPro's Workforce Suite today.