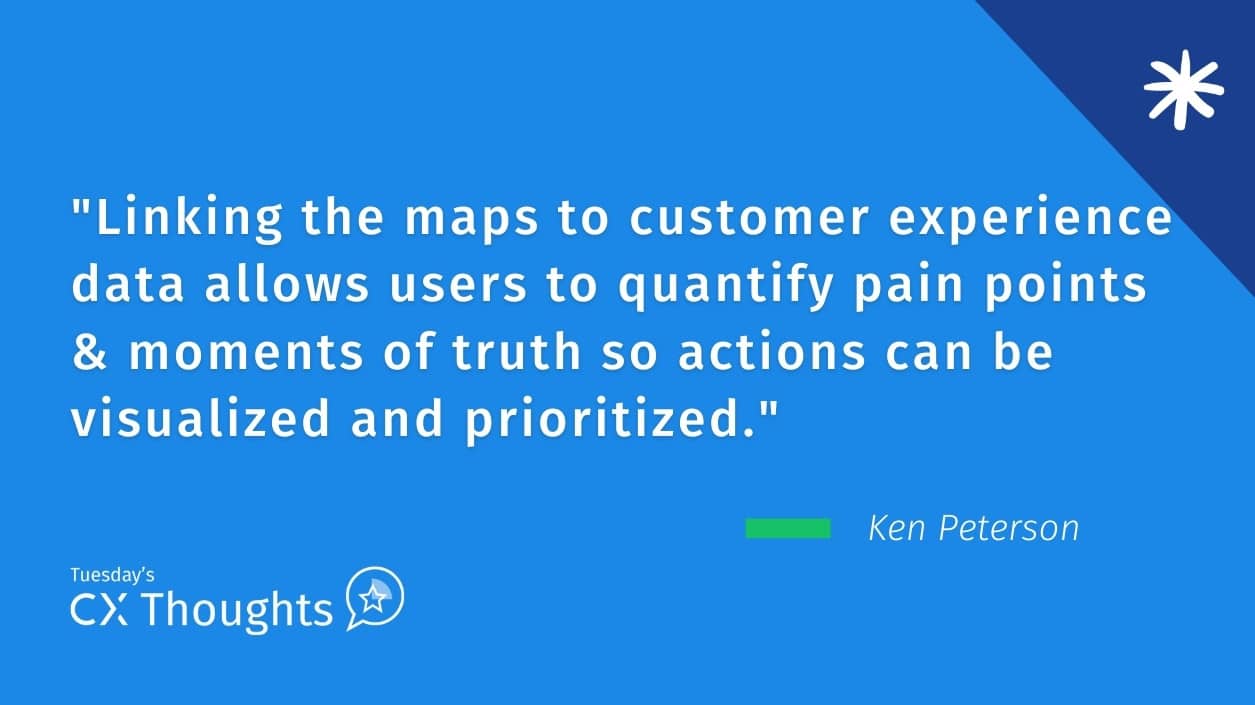 Are you too busy to read? We've got you! Listen to this week's topic review:
I have to admit there are some companies out there that are great at self-promotion. It probably has always been one of my biggest weaknesses – both with regard to myself as well as the companies I work with. Some of our competitors spend more on marketing than they spend on client success and product development combined. An idea that makes me cringe a little.
However, I can't help but to shout this news so loud that I even dedicated my blog post to the topic. Probably because I get the opportunity to also recognize two of my colleagues that played such critical roles in each of these announcements that, I feel better about bragging a little (and a key facet of the employee experience is recognizing employees that do great things).
In case you haven't heard the news, we were recognized as Technology Leaders by Quadrant Knowledge Solutions TWICE inside of a few days. The first one was for our Customer Journey Mapping tool from SuiteCX by QuestionPro, and the second one was in recognition of our Voice-of-the-Customer (VOC) Platform that we developed within our CX Enterprise Software.
Something I'm particularly proud of is that, in both cases, our commitment to technological excellence was recognized. In their ratings, the analysts put us at the top end of the Technology Excellence scale – ahead of most of our competitors' rankings – ahead of the "technology class" as one might say.
SuiteCX by QuestionPro – Technology Leaders – Customer Journey Mapping
---
QuestionPro CX – Technology Leaders – Voice of the Customer (VOC) Platform
---
SuiteCX by QuestionPro
Beyond just providing customer journey templates that help the user the map the customer journey, SuiteCX by QuestionPro was recognized for their continuing efforts to get actionable results from journey orchestration and being able to link the maps to customer experience data and other data sources – this allows the users to quantify pain points & moments of truth so actions can be visualized and prioritized.
The continued road map of integrating AI sentiment analysis into maps and continuing to expand the data sources beyond just customer experience touchpoint measurements will make it continue to be at the forefront of Technology Excellence. Multiple analysts have recognized the entire team for several years, and it shows with our clients, who not only renew year after year but also work with our invaluable consultants to improve their own processes.
Just like you will hear below, the team was also recognized for providing top-level support to all our clients. While you see many companies handing off the keys to new software, SuiteCX by QuestionPro was recognized for providing ongoing consulting services that enable our clients' successes.
QuestionPro CX
While I could sit back and take accolades for the work we have down in our customer experience software platform, there is the reality that so many people work on this tool that helps brands bring their customer experience strategy to life. Starting with our core platform the supports customers that are servicing consumer directly all the way to B2B focused enterprises, there are dozens of people that spend time daily in each of the tools that make a CX platform work – survey building, CX invitation workflows, deployment, alert ticketing, notifications, building CX segment hierarchies and even to the finer details like our open-end sentiment analysis tools.
Beyond our core application, we have dedicated teams supporting tools that put us a level up on most of our competitors: Enhanced Closed Loop Feedback (beyond detractor responses, understanding the root cause, building response workflows and analyzing response statistics), the CLF companion product Outer Loop (taking it beyond tactical responses, using root cause analytics to create strategies to fix systemic issues so they do not continue to upset your customers) and QuestionPro CX Reputation (which is not just another marketing social media analysis tool, rather a customer experience system that allows a brand to understand what customers are saying in reviews and providing tools to respond to those customers publicly).
Most satisfying for me personally is the recognition of our QuestionPro NPS+ and our QuestionPro XA advanced dashboarding solution (which looks to take on most BI tools) as key differentiators. We put quite a bit of effort into those tools and it shows in the way that the analysts have praised them. In fact, our competition is trying to replicate our QuestionPro NPS+ question type.
That same company that spends more on marketing had a client that did not want to change vendors, but was so interested in our QuestionPro NPS+ that they asked their current vendor to make the question type for their survey, then later came back to ask us if the Root Cause and Churn Risk analytics were proprietary because they also wanted to share that with the vendor. Of course, this is the same provider that would not have closed-loop feedback tools had it not been for a conversation I had with them years ago as a client and publicly announced an Outer Loop tool through their marketing channels nearly two years after we first released our tool.
The kudos from Quadrant Knowledge solutions was great because it comes from an unbiased source. They also say that imitation is a great form of flattery so at the same time, we also have a source that is biased against us giving us praise (even though they do not realize it).
Whatever the source, I just want to congratulate my GREAT teams that made this all happen, from need to idea to feature – we continue to do what is best for our clients.
Is there something wrong with your customer experience?
When you complete an honest assessment, the outcome can be beneficial, particularly when it comes to your Customer Experience program.
Take five minutes and complete an audit for your organization here.
You may discover a gap in measurement, an opportunity to improve a process, the place where an organizational shift needs to take place or an opportunity to win a greater share of your customers' wallets.
We all want that bigger "return". In this situation, the worst case scenario is that you'll get some information that will help your organization since there is no cost or obligation in completing this audit.