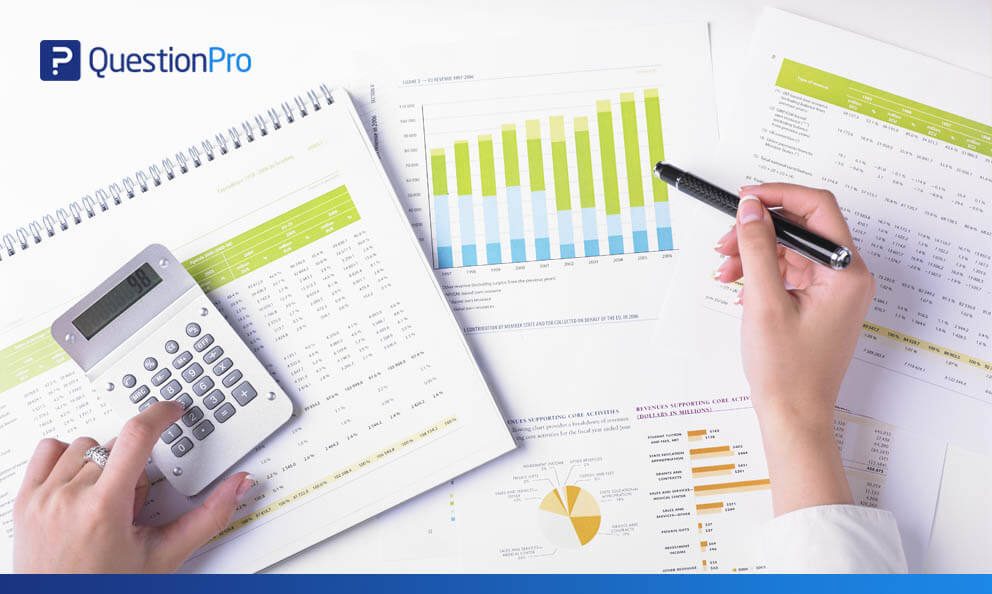 A survey builder offers a quick and affordable solution for all businesses to conduct customer research. Whether you are a multinational company or a startup, you need to analyze consumer choices and preferences in order to be successful in the market. Customer research helps you better understand your target audience and increases your probability of success.
It is believed that you should rely on gut feeling and intuition when it comes to taking risks in business. However, it would be too much of a risk to just rely on your gut feeling. Every business decision you make must be backed up by the data. Fortunately, we have tools available that can gather data from the right sources.
How businesses can use surveys for customer research
I can't emphasize enough the importance of knowing the customer. It means collecting their information such as name, age, gender, location, income, number of children, etc. It can go to the extent of asking their favorite sci-fi character, hobbies, favorite hang-out place, cuisine and a lot more. Of course, the survey questionnaire depends on the industry, but extensive information about the customer helps in understanding their choices better.
Measure the potential market
Surveys can measure the extent to which the existing market can absorb a new product. It can help you analyze if there is any possibility for new businesses to be successful. If the current market is saturated with existing products, chances are less that the launch of the new product will be successful.
You can do preliminary research on whether people have heard of your brand. If so, you ask them about the sources from where they came to know about your business. Depending on the popularity and success of the platform, you can increase your marketing spend on the same. A survey builder can be used to run a brand awareness survey to know what people think about your products and company.
A survey lets you know the reasons why people may or may not choose you over your competitors. You can ask questions on what will make them switch to a different brand. However, one needs to be smart while asking such questions. Extract the information that will help you generate valuable insights. Ask questions on why they are interested in your products over others and if they would like to refer you to their friends and colleagues.
People have different choices based on demographics, social and economic backgrounds. In fact, it is believed a person's childhood has a great psychological impact on the way he/she makes decisions. Surveys can help you target groups of people and design products that cater to their needs.
Create marketing strategy
Using surveys, you can know how your existing or potential customers would like to connect with you. Inquire on what material attracted them towards you. Social media surveys can help you gauge your audience's interest in your products. By the number of tweets, likes and followers, you can measure how much do they feel engaged with your brand. For instance, if want to launch new ice-cream flavors, you can launch a survey on Facebook and Twitter. An online survey builder can achieve this in a matter of fewer than 10 mins!
How to build surveys for customer research
Considering the benefits and applications of surveys in the field of customer research, surprisingly they are quite easy to create with a survey building tool. Conducting customer research using surveys takes 3 steps.
You can create a survey questionnaire with a simple drag and drop feature available in most tools that build surveys. You can reorder the questions as you like, apply branching logic and score criteria to control the flow. Survey builder software offers you a number of ways you can use existing questions smartly. You can create a library, copy a question or present the same questions depending on the respondent's answers. This significantly reduces the time it takes to create a survey.
If you don't want to spend time on creating questions, you can use ready-made templates prepared by experienced professionals. You can always customize these templates as per your audience and business requirements.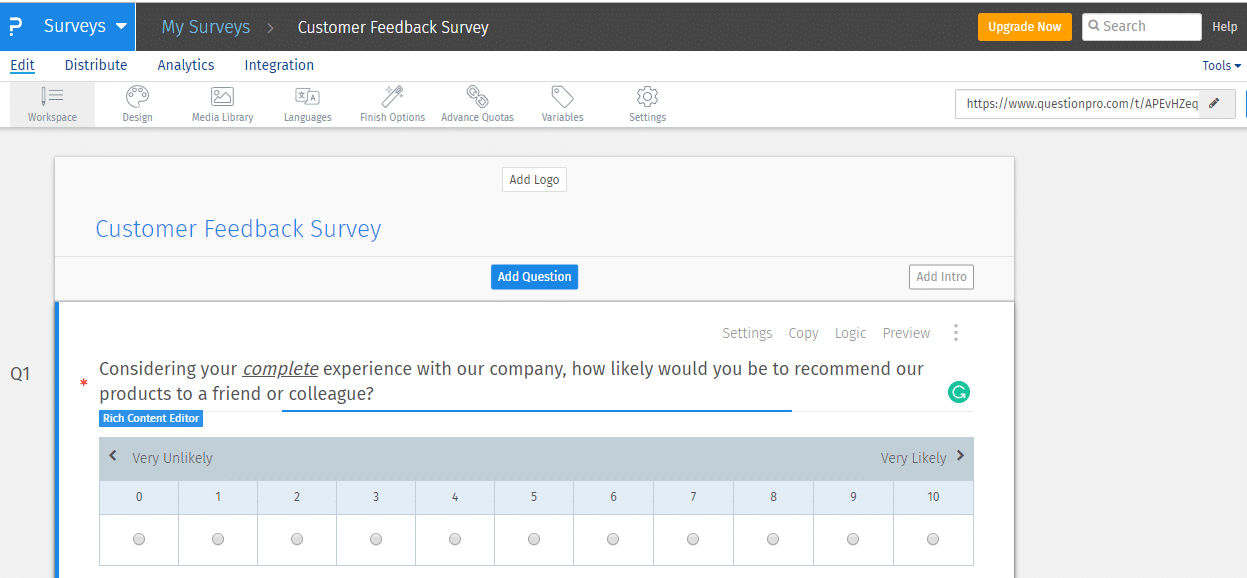 Import your list of contacts or create a one in the survey builder tool. Change the standard invitation email the way you want and insert a tracked or anonymous survey link. Apart from email, you can also distribute the survey via website, SMS, social media or QR code.
Survey builders offer a dashboard screen where you can view the open, start and completion rate of the surveys. Based on it you can decide whether your campaign was successful or not. You can filter results based on parameters like the question, location, device type, custom variable, etc. You can also generate reports like Data Segmentation, Trend Analysis, TURF Analysis, GAP Analysis, etc.
Businesses can't use raw data to make decisions. Survey software presents the data in form of graphs and charts, something more usable and meaningful. Survey builder not only analyzes results but also integrates with third-party tools and multiply the usability of the data.
The survey builder offers features that increase the speed of customer research using online surveys. If you want to learn more about how QuestionPro can help you do customer research in an efficient way, get in touch with us!