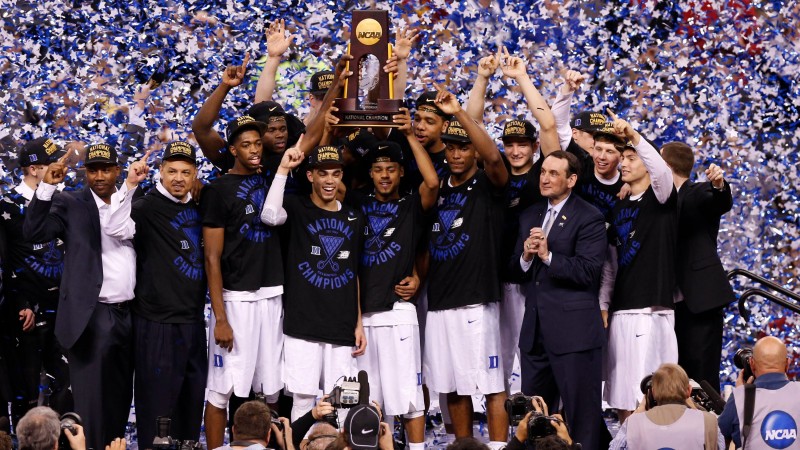 March Madness is just around the corner and later tomorrow you'll be able to begin filling out your brackets. Having filled out my bracket since I was about eight years old, I know that filling it out is full of hope and promise. It feels inevitable that finally this year I picked the perfect bracket. Unfortunately, about three hours into the first day, my hopes and dreams of a perfect bracket are dashed and by the end of the first weekend, my bracket is busted.
March Madness is one of the few events where no matter how much research, how many articles you read, and how many predictions, everyone gets it wrong. And the truth is, that it's never even close. The fickleness of what happens each game is its ultimate appeal. Teams that typically have no business playing the likes of UCLA, Duke, or Kentucky will sometimes, in fact, knock them off. And that is why America becomes enamored with what happens in these short three weeks. It is estimated that over 50 million Americans participate in filling out a bracket each year. It's no wonder why there's a televised event around the president filling out his own bracket.
We at QuestionPro wish we could help you fill out the perfect bracket. We've put many of the teams in QuestionPro Workforce. We analyzed each team's workforce intelligence, determined the cultural alignment, conducted 360 performance management, and did some pulse polling. But unfortunately, Workforce cannot predict Cinderella. That last second hail mary of a shot where teamwork, team dynamics, and training go out the window. So as much as we tried to create the perfect bracket, we could not deliver. However, we are conducting a survey to see how much you participate in March Madness, whether it has an impact on your work, who you're rooting for, your impression on the current student-athlete. We will be releasing our findings throughout the tournament. So please will you CLICK HERE to fill out our survey.