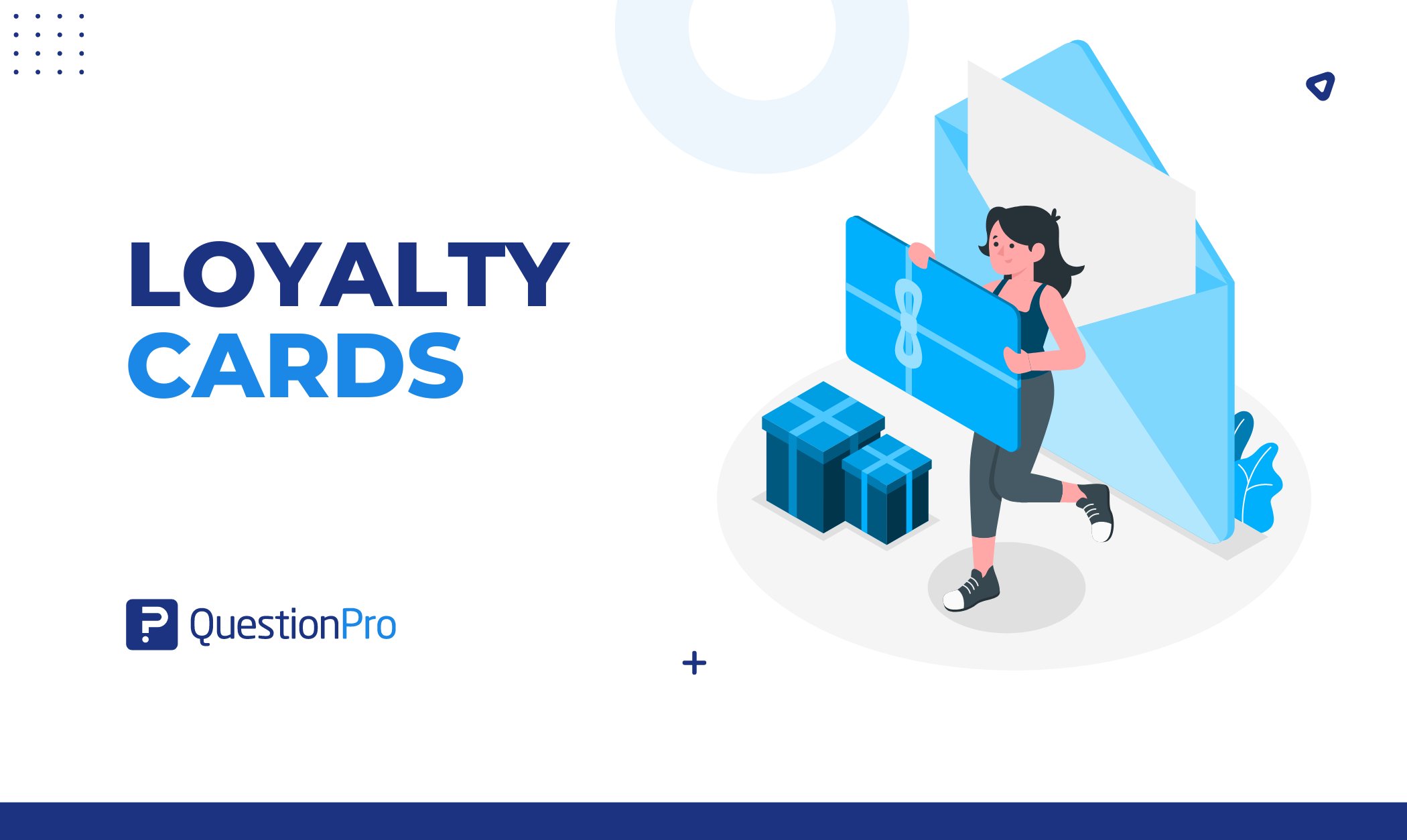 You might think that we live in a digital age and that loyalty cards are not of interest to your audience. However, they are still an option to establish customer relationships.
For this, offering quality custom loyalty cards and establishing a clear and precise customer loyalty program is necessary.
In this blog, let's discover how loyalty cards can increase customer loyalty and enhance your shopping experience. Start reading to learn more about this type of strategy to keep your customers loyal to your brand.
What are Loyalty Cards?
Loyalty cards are one of the customer loyalty strategies, which in addition to rewarding with points, allow you to create a point of contact through the data provided to enter the program.
They could be the initial and easiest step to capture customer information to continue evangelization. And later, by knowing who your most loyal customers are, join them in an online community to help you promote your brand.
What is the purpose of loyalty or loyalty cards?
The main function is to help develop customer loyalty; however, it must be taken into account that a loyalty program will have two different objectives:
For the merchant: It is about building customer loyalty by rewarding those who come back several times to buy.
For the customer: It means maintaining the loyalty rewards program through a discount, a free product, a gift, etc.

We must never forget that customer loyalty is one of the keys to the success of any company. The loyal customer will contribute by buying regularly but will also act as an ambassador and will be able to convince new customers.
How do loyalty cards work?
Loyalty cards work by providing customers with rewards and incentives for their continuing use. It encourages them to become repeat customers and develop brand loyalty. Here's a step-by-step summary of how most loyalty cards work:
Issuance and Enrollment
Customers can receive a loyalty card from the business by joining up in a physical store, registering online, or through a mobile app. Some loyalty programs also include virtual cards or keychain tags for easy access.
During enrollment, customers provide personal information such as their name, email address, and sometimes extra details such as their birthdate or preferences. This information is used to develop a customer profile to create custom loyalty cards for targeted offers and to track their loyalty program activities.
Point Accumulation and Rewards
After receiving loyalty cards, customers can begin earning points for each eligible transaction they make at a registered store. The amount spent typically determines how many points are awarded; for example, they might receive one point for every $1 spent.
Customers may use their accumulated points for a variety of incentives or rewards. Many loyalty programs have many tiers or levels, and as users hit higher point criteria, they could be able to unlock more benefits.
Customers may redeem their obtained points for benefits like free products, gift cards, discounts on future purchases, future discounts, or other incentives. Depending on the program, the redemption procedure may change, and certain loyalty cards may permit rapid redemption at the time of sale.
Data Collection and Personalization
Loyalty programs collect customer behavior, purchase history, and preference data. Businesses can use this information to better understand their customer and create custom loyalty cards for offers and promotions customized to each person.
You may provide repeat or loyal customers a special gift or discount with custom loyalty cards, and they will have your company name, logo, and contact information right in their pockets or wallet.
Communication and Member Benefits
Businesses engage with loyalty card participants using the contact information provided upon enrollment. They might use email, mobile applications, or other methods to provide newsletters, limited-time deals, or targeted promotions.
Depending on the loyalty program, members can also receive additional benefits beyond points and rewards, such as event invitations, early special access, or first looks at upcoming products or services.
Retention, Engagement, and Improvement
Loyalty cards are designed to retain customers by offering continuous incentives for repeat purchases. Customers get more involved with a brand when they use their loyalty cards more frequently.
Businesses can use program performance and customer feedback to improve their business processes.
Advantages of using a loyalty card
If you are the owner of a business and want to start implementing any of the types of customer loyalty programs, here are the benefits of implementing loyalty cards:
Encourage more purchases: Launching a loyalty program aims simply to encourage your customer retention. Only by creating a loyal and regular clientele will you achieve your goal. Digital loyalty cards are one of the tools that can ensure you get repeat customers.
You reward your customers: Offering a digital loyalty card to your customers will be a way to take them into account and show that you value their loyalty.
Reinforces the brand image: Another advantage of digital loyalty cards is that customers will always carry it with them. In this way, customers will remember your brand when they see it regularly in the portfolio.
You get a solid database: Remember that customer loyalty programs can be an opportunity to build your customer database. Before handing out a loyalty card, you can ask your interested customers to fill out an online membership form.
How to create loyalty cards?
If your loyalty card is only intended to get your customers to buy without actually rewarding them, it will have no effect on their loyalty. You should always take into account the needs and desires of your customers.
Before designing your loyalty cards, take the time to create a simple and effective program that considers customer loyalty indicators.
Only after you have done this can you start creating loyalty cards. Here are some tips to get you started:
Define the purpose of your card
Clearly establish your objectives, motivate consumers to spend more, increase the number of visitors to your store, make your brand known, etc. Ideally, your loyalty program helps you generate income, retain your customers and improve your brand image.
Choose the reward that makes the greatest impact
Offer them something that will keep them coming back. Ensure that the benefits offered do not seem insignificant or unattainable and can be fulfilled quickly.

Remember that these types of loyalty strategies must generate a bond of trust and engage your customers in the long term. A good option is to apply customer surveys asking them what they would like to obtain as rewards.
Design your loyalty card according to your brand
Do not forget to include information such as the company's name, means of contact, logo, and advantages for the client. The challenge is to make it attractive and easy to understand.
As a general rule, the back of a loyalty card is made up of spaces where a company stamp or some type of perforation will be placed on them, and each time you collect a certain number, you will have access to some type of reward. Of course, this will depend on the nature of your loyalty program.
Communicate to your customers the launch of the cards
To ensure the success of your loyalty card launch, be sure to launch a dissemination campaign beforehand.
Send an email to your customer base outlining the benefits they will receive and the launch date. You can print brochures and posters to promote them directly at your point of sale to give more visibility.
Sign up as many customers as possible
To achieve this, you will need the help of your salespeople. Once the card is launched, it establishes a registration process at the point of sale.
Make sure your employees are motivated and offer the loyalty card to drive word-of-mouth recommendations. In addition, they must be well informed to grant the benefits to all consumers who already have the card.
Conclusion
Businesses use loyalty cards as an efficient marketing tool to generate customer loyalty and repeat business. Loyalty programs develop a mutually beneficial connection between customers and businesses by providing prizes, incentives, and personalized offers.
Customer management is not easy, but it greatly rewards your business. At QuestionPro, you have a platform to reward your audience's engagement and achieve their loyalty.
We are talking about QuestionPro Communities, an online tool where you can obtain valuable feedback from your audience through various sources, from an ideas portal, focus groups, surveys, polls, discussion groups, etc., and reward customers for their participation.
Take advantage of the use of this and other tools or programs that allow you to achieve the loyalty of your audience and generate more income for your business.
If you want to know everything the different QuestionPro tools offer you, do not hesitate to contact us.