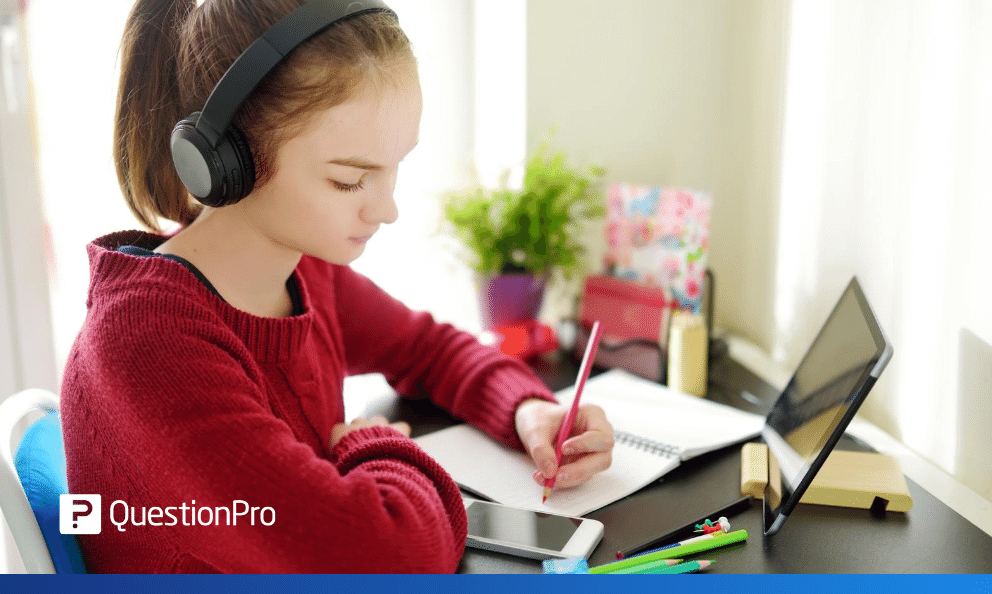 The Coronavirus pandemic has had a strong impact on all educational institutions across the world. Who would have thought teaching Kindergartners online would be the new normal. As weird as it is, this pandemic impacts schools, teachers, students, and parents equally.
It's essential for schools and institutions to support their students. At the same time, the parents and students need to understand the administration's decisions to help the students. With schools re-opening and health screens being the new normal, our experts have put together the most popular questionnaires to ask school administration, faculty, students, and parents for collecting all the information you need.
Most popular academic survey templates for 2020
1. Remote learning pulse survey
Ideal to get a pulse on your students new to distance learning.
2. Return to school survey
A questionnaire intended to gather all the COVID-19 related information from anyone returning or resuming school.
3. Student health screening survey
Ideal health screening questionnaire to evaluate or monitor the health status of the students and their immediate environment.
4. Distance learning survey for teachers
Well crafted questionnaire to ask your teachers and get a pulse on them.
5. Distance learning survey for all students
A general distance learning and preparation survey template meant for students.
6. Distance learning survey for parents
An ideal template for the school administration to ask the parents of their students.
7. Distance learning survey for high school students
A template oriented towards evaluating the remote learning status of high school students.