Our team has been working away on the new Edit Survey experience, but we're also focusing on enhancements throughout the platform. We know that in our connected world, people are using more and more applications to be as productive as possible. With that in mind and to increase efficiency in the send survey experience, we have added an integration directly with Google Contacts!
You can now sync your Google Contacts with QuestionPro's platform, making it effortless to send out your surveys. If you are using Gmail as your emails server, you can directly access your address book from within the "Send Survey" tab.
How to Connect Your Google Contacts
Once you're ready to send out your survey, click on the "Send". This will take you directly to our email service. Click on the "Gmail Connect" icon to the right of the recipient bar.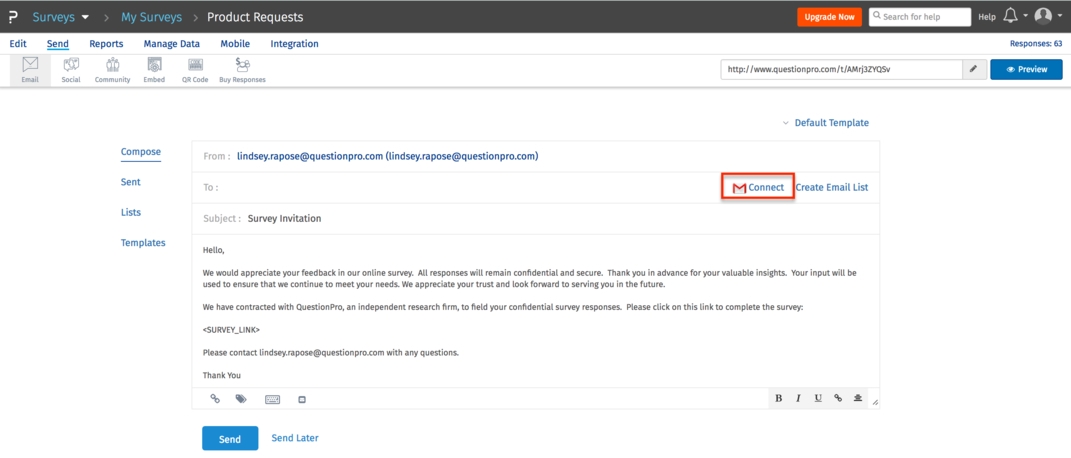 If you use multiple Google accounts on your computer, you'll be asked to choose a profile to connect to. Once you've done that, click "Allow" to connect your QuestionPro account to your Google Contacts.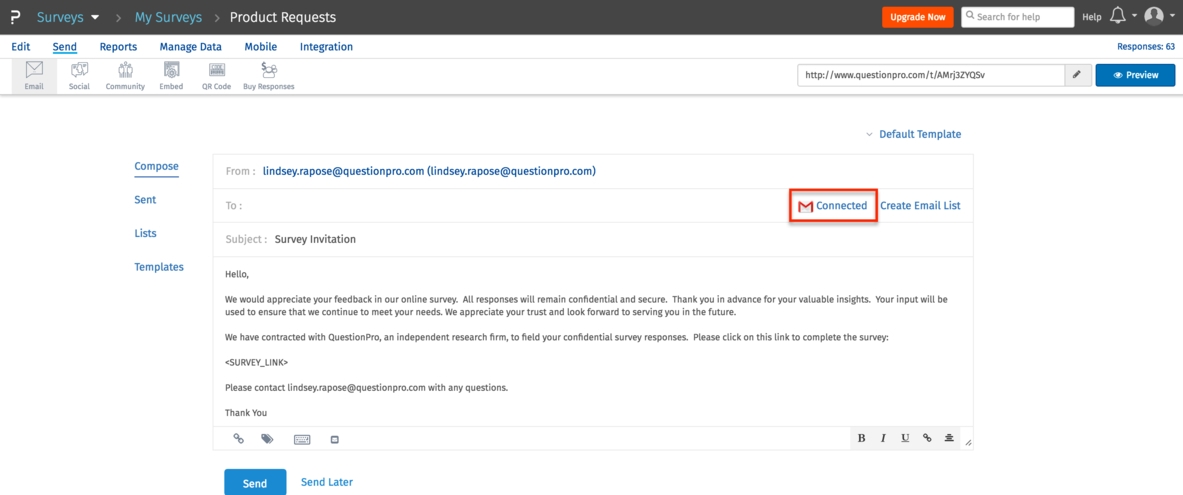 When the connection is successful, the icon will display "Connected". You can now begin typing in your contact's name and their profile will be displayed to select.
We're always striving to make the QuestionPro platform user-friendly with all of the functionality you need to get powerful insights. You can get all the updates here on our blog or sign up for you free account today!