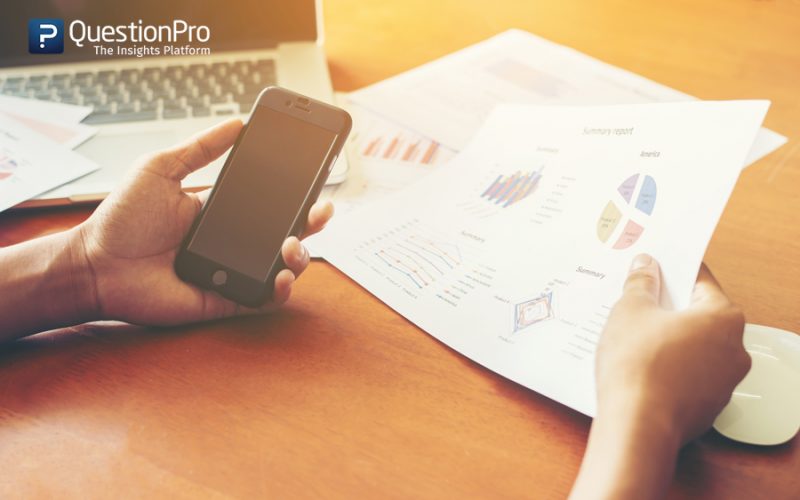 Would you know what to do if a need came up to conduct a research survey and capture data in a remote village? Or if you needed to do a geological survey 5,000 feet above the ground on a mountain or conduct deep oceanographic surveys where you have little or no internet connectivity?
The option 5 years back would have been  – a pen and paper survey or to employ resources and a heavy system that could cost a fortune. However, neither we are that behind, nor the technology evolution is stagnant – we are dominated by technology evolution and we are surrounded by mobile and mobile apps. Riding on the wave of mobility and digitization, QuestionPro developed an Offline Survey Mobile App that has revolutionized the way digital survey data is captured in locations with poor or no internet connectivity.
Today, QuestionPro's offline mobile survey app is used across the world by researchers, social welfare groups, and businesses to conduct critical studies in areas that don't have a good internet connection. Once they capture the data, the information is saved locally in their tablets or smartphones till they reach a connected zone where the data is then synced up online and ready for instant survey data analysis using QuestionPro's powerful built-in data analytics.
The offline survey supports almost every survey question type, which can be used to conduct various field studies. ( Here are the Top 10 Question Types to Use for Mobile Surveys). However, after collecting a certain number of responses, it might become rather difficult to go through every survey response using the response viewer available in the App. That would eventually take up more time and might even delay the entire project.
Offline Survey Mobile App  – Offline Dashboard
QuestionPro's development team knew that they have to create a better way. So after some brainstorming around better user experience, the team revisited the basics, turned to the drawing board and voila –  came up with the Offline Dashboard. The offline dashboard gives the Offline Survey Mobile App user an overview of the total number of responses that have been collected.
Making data visualization easy, the user can get an overview of the total number of responses that have been collected using the QuestionPro Offline Survey Mobile App in a single click. As the dashboard distinguish them based on Started, Completed, Incomplete, Terminated, Completion Rate, Time to Complete.  Also, they can view responses based on individual questions. The offline survey dashboard also gives the user a provision to display the responses either in Columns, pie, bar or line chart.
Start conducting offline surveys with QuestionPro Mobile App. Simply download the app from the App Store or Google Play and link it to your QuestionPro account. Once connected, all offline compatible surveys will be available.