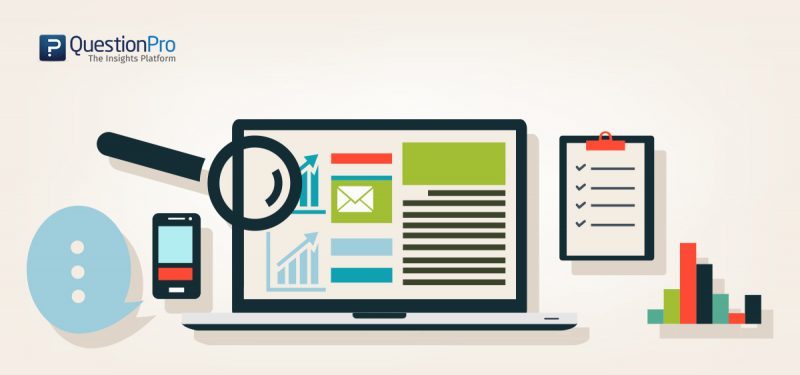 Online Survey Questionnaire Tool
Over the last 10 years, QuestionPro's online survey questionnaire tool has been the spearhead in evolving online survey technology. We also believe that while underlying advances in technology is rock bed, improving user interface is the most critical aspect! After all what good is a powerful piece of software code if it is not accompanied by an easy to use interface?
Keeping in line with our online survey questionnaire tool enhancement values, we have made one of the most radical changes to our survey sending interface. Here is a step by step walk-through on how we just made it a lot easier and interactive for anyone to send surveys using QuestionPro online questionnaire tool:
1. Select Survey send options

QuestionPro provides the widest and most comprehensive range of options to send your surveys using Email, Community, Website Embed, Social Media, QR Code, the Offline Mobile App and API. It also gives you the option to purchase respondent details that match your survey type, in case you are lacking a strong database.
However, selecting from the survey sending options and moving to the final screen to compose and send your survey invitation required transitioning from 3 screens. But now, you can select your survey sending option and send them from the same screen with zero screen transitioning.
2. Save your composed survey invitation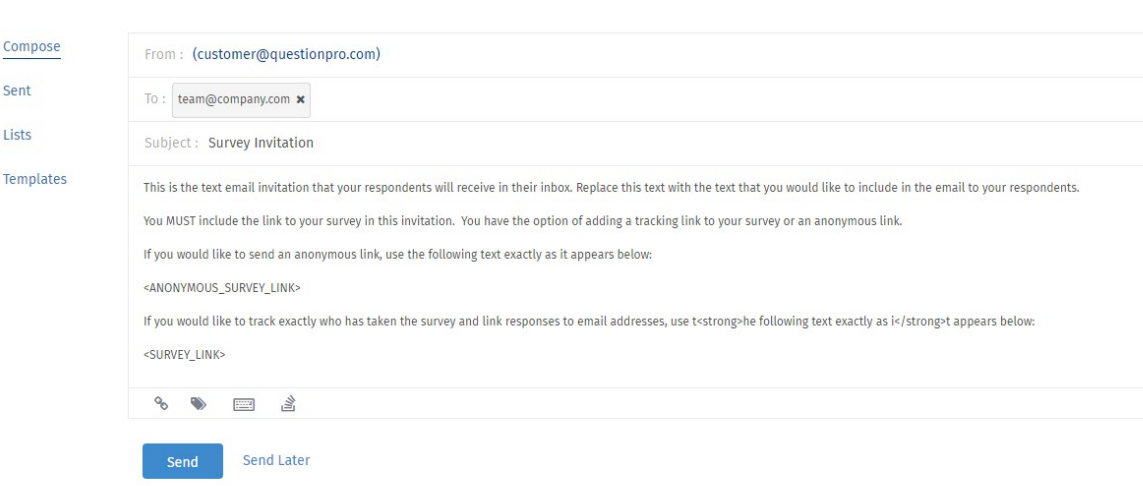 One of the biggest changes we made is in the way the "compose" section of the email sending feature worked.
Now when you transition to a new screen to get a list or download online survey template (earlier called invitation), not only is it now easy to do those tasks as we just explained, you can do so without having to worry about losing your edits or respondents that you manually added in the "compose" section. The system automatically saves your edits and respondent list when you click on a new tab.
3.Uploading a list or adding survey respondents manually

Adding respondents manually now has a new interface that not only makes it more appealing but also so much easier. You don't have to add every respondent in a new line anymore, instead, a simple spacebar is enough to separate them with light-grey boxes outlining every respondent address for distinction.

But the biggest change in this segment? That is importing a new contact list! Earlier users had to transition from one screen to another just to add a new list. But now you can add the list from the same screen by simply click on the "list" tab below. Even better, now enjoy the renewed list uploading interface! While you prepare to send out your survey, you might want to consider how to increase online survey response rates.
4. Scheduling the survey

While our survey software always had the unique feature of enabling users to Schedule Survey To Be Sent Out at a Later Time with hourly accuracy, now you can do so with a trendy interface. Of course, you can send the survey right away or just click on "Send Later" button right next to it and schedule for a time when you believe you can get the best responses.