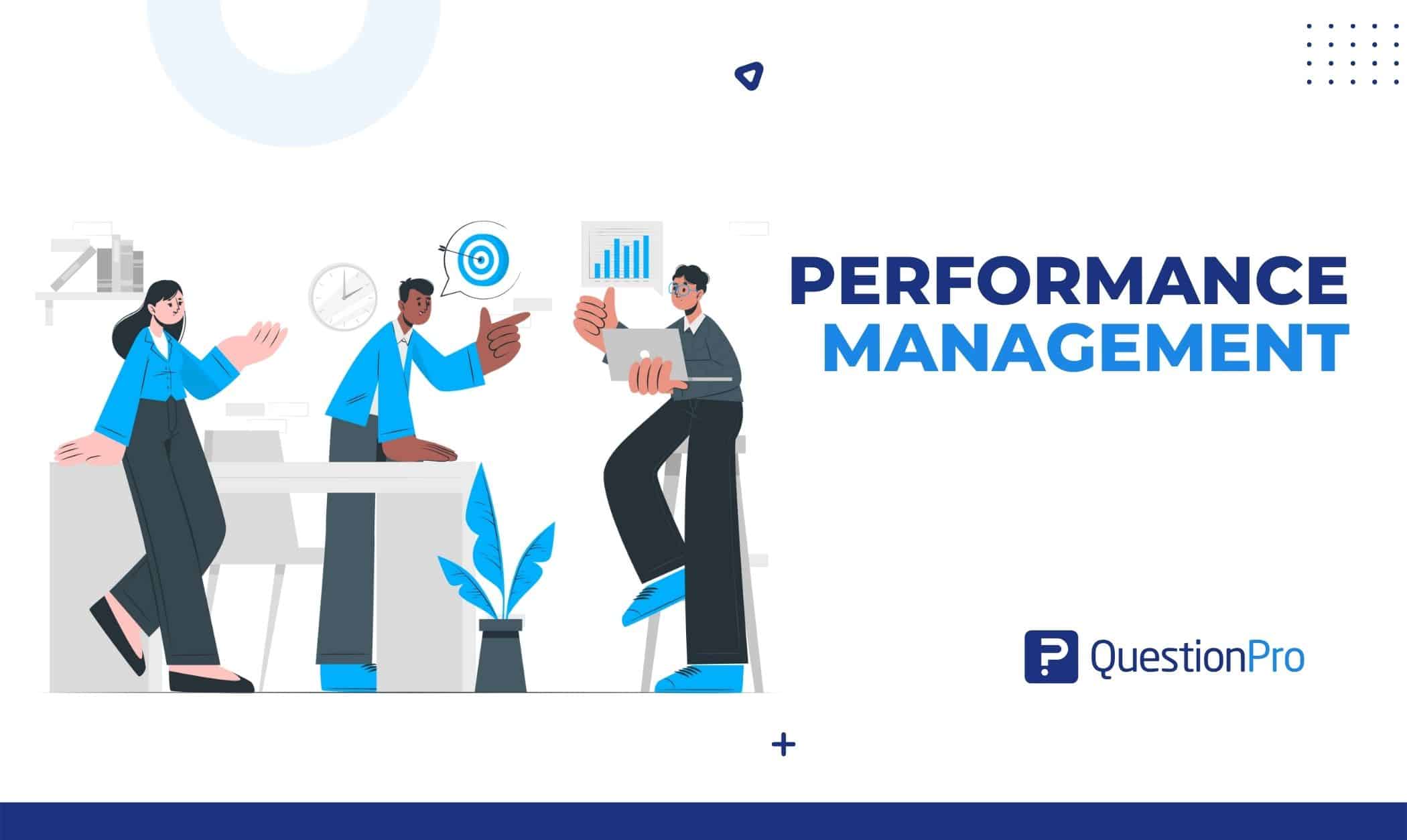 Performance management has traditionally been a forward-thinking strategy mainly based on hindsight. Managers may anticipate difficulties based on current employee performance and begin any course correction to get the individual back on track. However, corporate culture is shifting to one of constant feedback enabled by technology.
According to research, outdated procedures like yearly assessments can lower employee enthusiasm and engagement. Performance management is consequently growing in acceptance inside enterprises.
Organizations are increasingly conscious of modernizing their management systems to satisfy contemporary market expectations. This innovative and intelligent method of improving employee performance evaluation is gaining popularity in businesses of all sizes, including numerous Fortune 500 and sector-leading enterprises.
In this post, we will discuss the purpose of performance management and recommended practices for it with examples.
The purpose of performance management.
Performance management is the practice of ongoing communication and continuous feedback between a manager and an employee to accomplish organizational goals.
Managers may build a workplace where people and businesses can prosper by emphasizing employee development and balancing organizational goals with team and personal objectives. Based on the idea of performance management, a business develops a way to assess and improve the performance evaluation of its employees.
Performance management refers to management's ongoing efforts to help staff members grow, set precise objectives, and provide regular feedback throughout the year.
Employee performance management is a far more dynamic and engaged process with more significant results than other methods of monitoring employee performance, such as yearly performance assessments.
Performance management is a crucial system for the Human Resources division to onboard, develop, and keep personnel while reviewing their performance.
It is becoming increasingly clear that a yearly performance review system does not produce a solid understanding of employee performance, does not consistently create and meet organizational objectives, and does not correctly involve people.
Best practices of performance management.
The only way to guarantee the success of performance management is to approach it as a dynamic, always-changing process by following these three best practices. Let's learn more about them:
1. An effective performance management strategy
An effective performance management plan will consider some essential questions, including the following:
Will performance reviews of employees be conducted weekly, monthly, or quarterly?

What tools are available for this review, such as automated pulse surveys, sentiment analysis trackers, and one-on-one meetings?

What structure will a feedback discussion take?

What will the evaluation process and post-feedback strategy be?
It is easier to create consistent improvements and promote learning in the flow of work when small, practical pieces of feedback are given by those who are closest to the task, during the process, and with their input.
Again, utilizing an automated performance management platform that enables you to set goals, alter them, and communicate changes immediately makes this achievable. Employees can adjust their work strategy and plan following your design objectives without needing pointless meetings.
2. Open and Efficient Communication Culture
Conversations concerning staff difficulties can be started with the assistance of ongoing monitoring. The only way to address a negative feeling or a worker's inadequate performance in an organization is through an open and transparent dialogue.
Establishing a communication culture is the entire organization's duty, starting with top leadership and extending to all divisions. This culture will be adopted by managers, who will give employees candid criticism, encourage honesty from them, and exploit it to their benefit.
Hiring personnel managers who are proficient at providing both constructive and positive feedback and who motivate staff while holding them accountable for their performance also helps to create a communication culture.
Additionally, transparent communication includes:
Explicitly state to the employee what is expected of them.

Coaching staff to achieve their full potential with concrete goals.

Giving them specifically, as opposed to general, comments.

Revealing the incentives in place for achieving a successful goal.
3. Constant Observation
Watching an employee's every move and behavior may sound more like Big Brother than effective performance management, yet that is the exact opposite.
In the context of HR, this entails measuring employees' advancement in real-time and keeping an eye on the products and results they provide.
Additionally, managers can gauge the general attitude of their teams by monitoring employee sentiment through observation, conversations, and sentiment analysis technologies. It enables them to respond to the current issue as soon as it arises.
Continuous monitoring at a detailed level has become more straightforward because of the technological instruments presently accessible, which will be covered in more detail later.
Additionally, it is easier to initiate talks with employees once you have access to the objective facts that automated performance management software may provide.
Various automated performance management solutions enable all these parts of a good performance management plan. These solutions can streamline several tasks that previously required manual labor, including monitoring and feedback delivery.
Examples of performance management
Example -1: Setting SMART goals
SMART targets are frequently used in performance evaluations. They're a terrific technique to help employees set attainable goals because they can be appropriately tracked along the way and are both detailed and measurable.
Example – 2: Feedback, both positive and negative
Giving both positive and negative comments in the same meeting is best practice. It gives the employee behavior a good notion of what they're doing right and what needs to be improved. Additionally, because all of the compliments and achievements they have received are included, it lessens the impact of negative criticism.
Example – 3: Provide improvement reasons
It is best practice to align future goals with the employee's professional development aspirations. They will be more driven to achieve them if they are linked to company rewards and personal benefits.
Conclusion
Although developing a performance management strategy for your company will require time and work, it is an essential step for a successful business. It is invaluable information to know which workers are performing well in their positions, achieving (or exceeding) goals, and which workers require extra assistance.
Most workers want to do a good job, improve their abilities, and advance in their careers. Employees will be helped on their professional path if performance conversations take a humanized, all-encompassing approach.
Organizations can develop ongoing, dynamic, and collaborative processes that concentrate on maximizing the potential of their employees when combined with the appropriate performance management technology.
Learn how to use QuestionPro Workforce to gather continual feedback from your staff and take appropriate action to enhance your business.