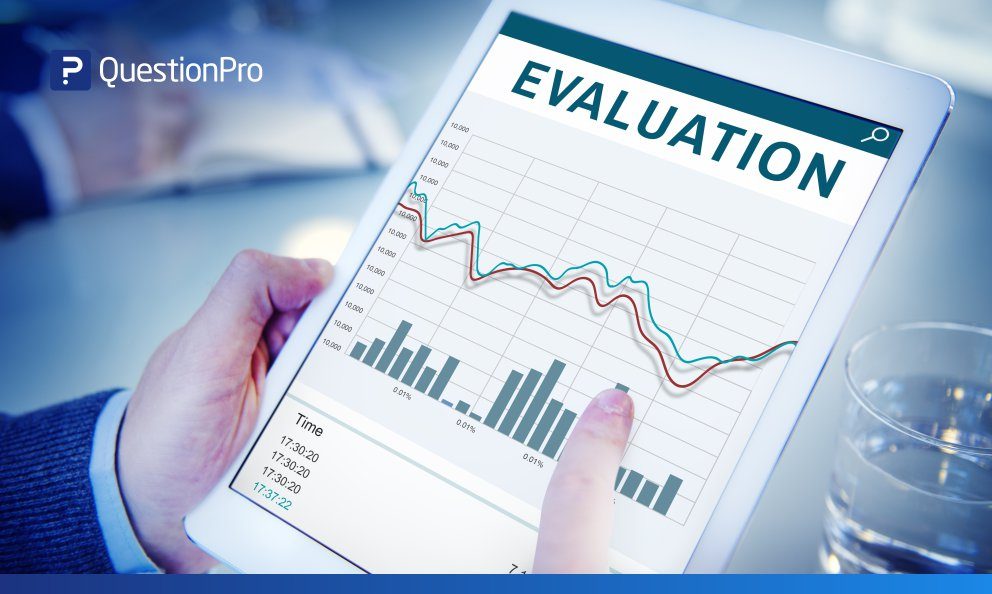 What is employee performance evaluation?
Employee performance evaluation is defined as a formal and productive process to measure an employee's productivity at work based on the tasks assigned. 
It may seem a lot of work and organizations may question the necessity of the process. But let me tell you, your Human Resources department will be able to sure answer this question. This is one department that works endlessly to make sure managers talk to their employees regularly and ensure employees get their feedback in time. 
Employee performance evaluation is a key factor in inspiring your employees, Evaluation helps employees improve the quality of work and keep employee morale high. A comprehensive employee evaluation process consists of multiple methods to help managers and employees understand their performance. 
There are many forms in which employee performance evaluation can be conducted: 
What is employee performance evaluation software?
Employee performance evaluation software is a tool that helps organizations streamline their evaluation process. It is a software that helps organizations provide regular and effective feedback to their workforce, that in turn will help them in their constant growth and development. 
Employee performance evaluation software is the health checkup of an organization to understand the organizational health index (OHI) to measure employee engagement and employee satisfaction. 
How to choose the best employee performance evaluation software?
There is plenty of performance evaluation software available in the market. Please remember when it comes to an organization one size doesn't fit all. You need to know you would need something customizable depending on your organizational requirements. 
It can be a bit challenging to choose one software that will suit all your requirements. But the trick here is to choose the right software without actually burning a hole in your pocket. Here are a few tips: 
1. Understand your requirements first
This might sound simple, however, here is where you need to be attentive. Choosing the right software will enable your organization to streamline the process. Before you finalize, ask a few questions: how often do you conduct an evaluation? How engaging do you want the process to be? What do you plan to do with the data thus obtained?
2. Higher survey completion
Survey fatigue is known to alter survey results and it does exist. An estimated 58% of respondents don't fill out the entire survey because they either find it too lengthy or too boring. Your survey must be engaging and to the point. You don't want your employees spending more than 5 minutes to fill out the survey. Present your survey well, ask yourself do your finished surveys look presentable?
3. It should be easy to use 
The ease of use should be a very important factor in deciding what software to choose. If the software is taking you ages to learn and understand then there are fair chances you might not want to use it at all. You need people-friendly software that is easy and quick to understand. 
4. Price
Depending on the size of your organization and the requirements, you will have to choose wisely. Looking for an employee performance evaluation software which offers a variety of subscription should be preferred. Also, when you make the purchase ask for the refund policies. It is important that your budget and website costing is maintained and you get value for your money. 
5. Automation is the key 
QuestionPro Workforce offers free employee performance evaluation software with complete flexibility to automate your employee responses. Traditionally, it takes the Human Resources department to remind employees/managers/supervisors to complete the surveys, the more automation a software platform permits, easier it is for the organizations. With QuestionPro Workforce, you can automate, send and receive the survey at the click of a button. 
Free employee performance evaluation software- QuestionPro Workforce
QuestionPro Workforce is a platform that offers a comprehensive employee performance review solution. It is your one-stop-shop for all your employee surveys and requirements regarding analytics, data, and reporting. Here is how it works: 
Step 1: Login to Questions >> Workforce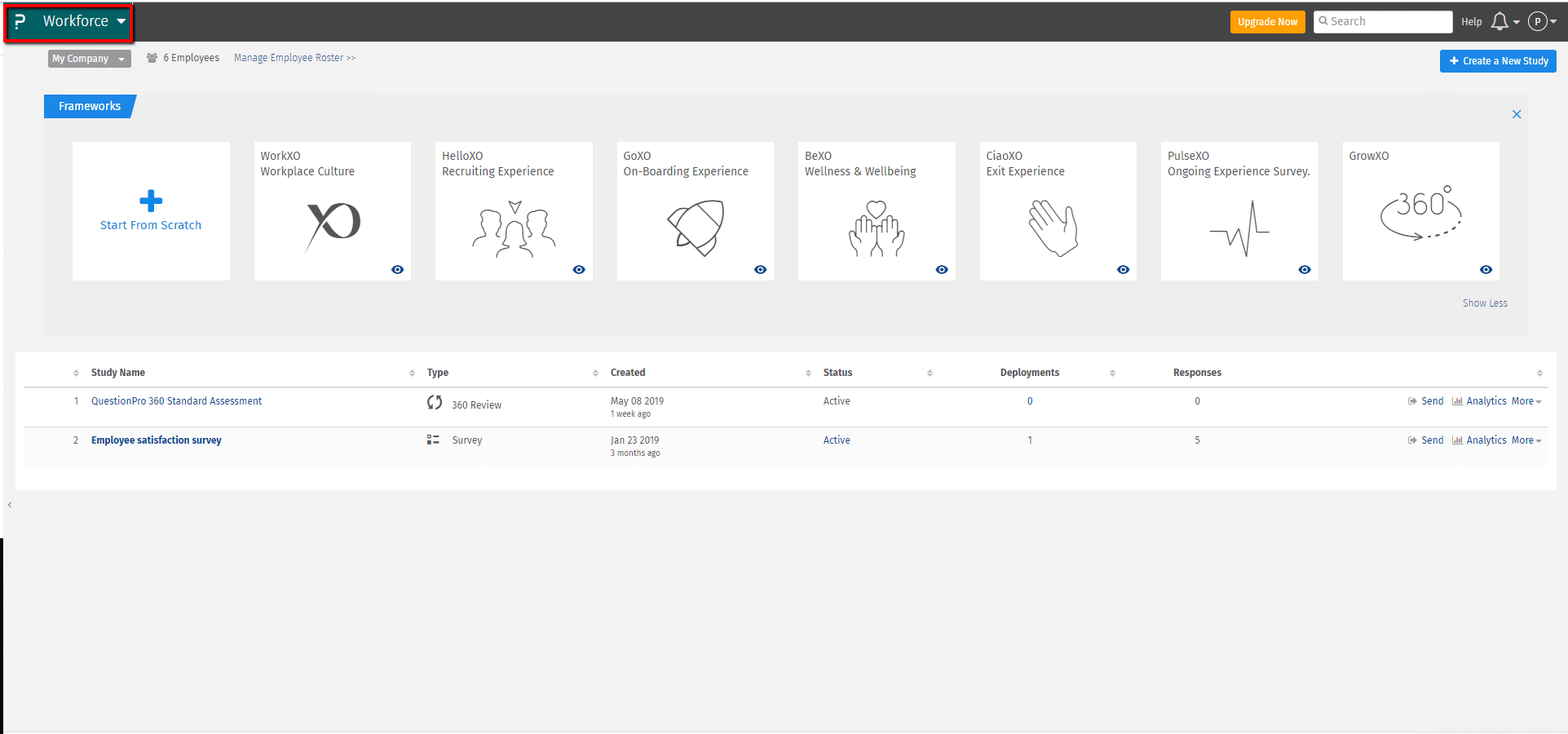 Step 2: Choose from a range of pre-designed employee evaluation surveys

Step 3: Select from a wide range of survey question to best suit your employee evaluation process
Step 4: Deploy the employee evaluation survey at the click of a button. You can also automate the process and schedule the survey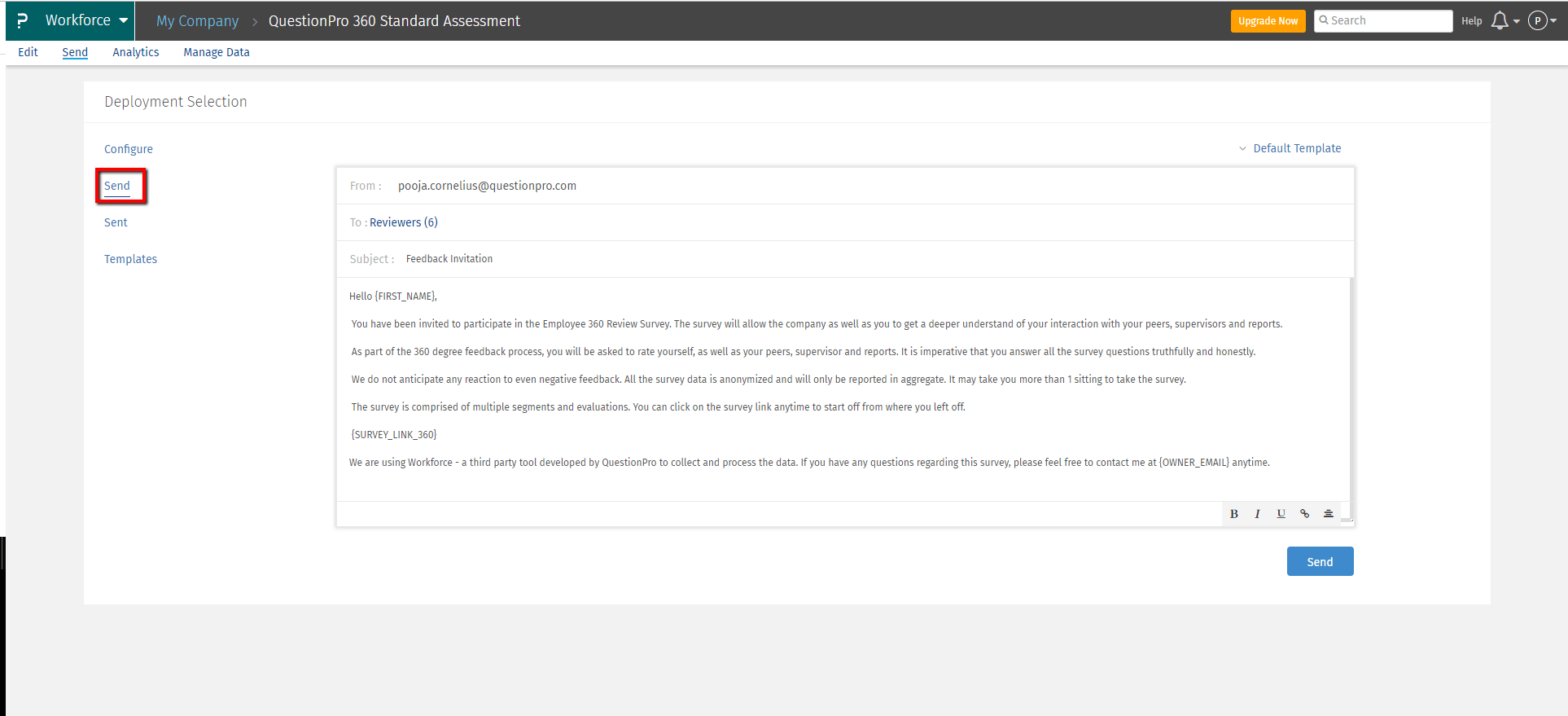 Step 5: Collect responses and compare the analytics year on year

Benefits of using an employee performance evaluation software
Employee performance plays a very important role in the success of an organization. This process provides valuable insights in terms of feedback to the employees which can shape their performance and improve their productivity. Here are some of the benefits of using robust software: 
Employee feedback

is essential. Most employees complain they don't receive enough feedback from their managers, even if it's negative feedback, they need to know it from their managers directly, this tool helps managers send out systematic feedback to their employees. 

Performance review software may vary, but most of them are equipped to conduct a

360 review

. This type of review gives a full picture to the employees about their strengths and weaknesses. 

Performance evaluation software makes it easy for the managers/supervisors to provide feedback even if either of them are working remotely. This tool allows flexibility and increases the frequency at which the feedback is provided. 

Reviews are often regarded with dread, using software that eases the process should be well accepted. This helps reduce the stigma associated with the evaluation process, that it is cumbersome and time-consuming. 

With the more rounded views of an employees strengths and weaknesses, it is easier for organizations to decide the training and development need individually. Remember not all employees have the same needs. This software helps customize training based on individual requirements. 
Want to know more?
If you're interested in getting started and want to use our software write to us at success@questionpro.com or you can also book a demo. What are you waiting for? Get started today!