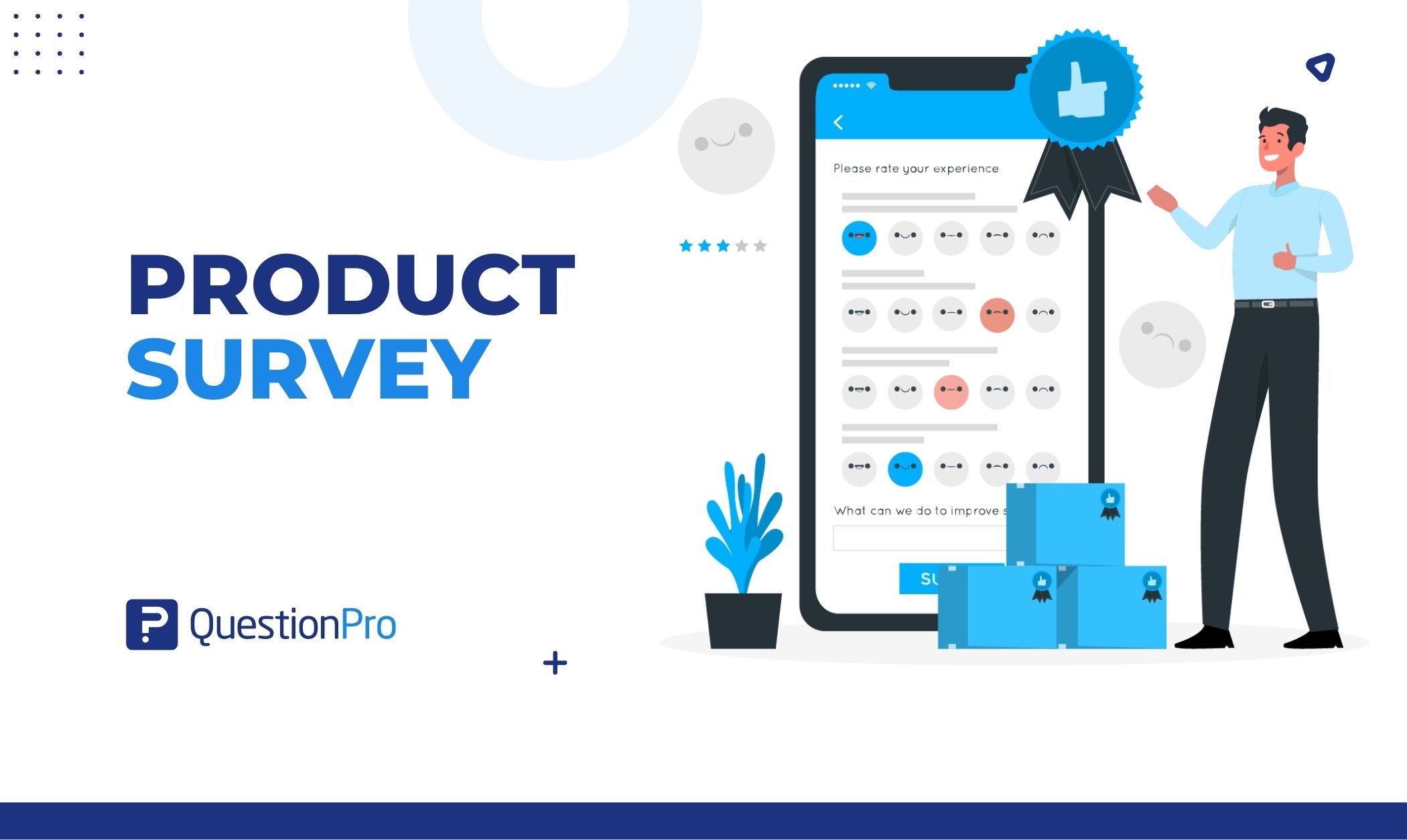 If you believe you have a truly excellent product, success measures such as increased product utilization, less churn, more delighted customers, etc., will prove it. If you need help determining the quality of your product, a product survey can help.
Product surveys are one of the best ways to determine if your company's growth aligns with the products. It helps to get feedback from a lot of different customers. Survey questions should be outlined carefully to ensure a reliable and honest result when testing a product.
Here, we'll discuss what a product survey is, why it's useful for businesses, and some tips for conducting the survey with questions.
What is a Product Survey?
A product survey is a research gathering comments and opinions from various people regarding a product. It aims to learn how the market reacts to the product, what customers like best, and what could be improved.
Online surveys, phone interviews, focus groups, and in-person interviews can be used to perform product surveys on a sample of present or future customers. It can inform product development and marketing as well as highlight areas for improvement and expansion.
A product survey should include the following essential parts:
Questions concerning the product: It is about the product's overall satisfaction and what the respondent likes and dislikes. It helps product development.
Demographic questions: It is about respondents' age, gender survey questions, income, and location. It allows demographic group analysis.
Questions about the product's user experience: It is about how long they've been using the product, how often they use it, and if they've had any issues.
Graphic rating scales: Likert scales can measure how satisfied or in agreement a participant is with various statements.
Open-ended questions: These enable more detailed and useful feedback. These questions help to gain more insights.
LEARN ABOUT: Survey Sample Sizes
Importance of Product Survey
Product survey offers businesses important product feedback. Businesses can use this information to make product decisions and meet customer needs. This can boost customer satisfaction, loyalty, and sales.
Here are some reasons why product surveys are important:
Product feedback: Businesses utilize product surveys to get customer feedback. This input can help companies identify product strengths and weaknesses.
Product development: It can help organizations find customer-requested enhancements and improvements. This data can direct product development and assure consumer satisfaction.
Market research: Product surveys can help companies understand their target market and make better product selections.
Customer satisfaction: These kinds of surveys can help businesses measure customer happiness and identify product or customer experience improvement areas.
Competitive advantage: Businesses can obtain a competitive edge by supplying products that better fulfill customer needs and expectations by conducting a product survey.
LEARN ABOUT: 5 Ways Market Research
Tips for Conducting A Product Survey
An online product survey is simple to do. Utilize the information gathered from the survey questions to analyze the demand and feel your audience's pulse. Get feedback on your products by starting with QuestionPro's free product feedback surveys.
You need to learn more about your target market's demographics, preferences, and other factors. Whatever product research topic you choose, the below-mentioned tips will help you ensure that your product survey is on the right track.
Define your goals and objectives
Before starting your survey, it's crucial to clearly describe your goals and objectives and what you intend to learn from them. This will assist you in developing relevant questions that offer insightful information.
Choose the right audience
Your survey's results will only be as reliable as the population you choose for your sample. Make sure the sample you select reflects the demographics of your intended audience.
Consider lowering your population criteria to guarantee that you have a reasonable sample size that is within your spending limit. Alternatively, you can utilize pre-survey or screening questions to qualify or reject respondents from taking the survey.
If you can pick and choose, put your product to the test on customers who are likely to buy from you. A customer's preexisting engagement with you increases the likelihood that they will form biases in your favor. What happens if there are no potential customers to approach? It would help if you used QuestionPro Audience instead.
Respondents are more likely to finish a quick survey than a lengthy one. Try to get all the information you need from your survey in as few questions as possible.
Set the best time to send your product survey
Most of the time, the best time to send surveys that are released between 9 a.m. and 5 p.m. is during business hours. Research shows that surveys receive more responses between 9-10 a.m. than between 10-11 p.m.
Use open-ended and graphic rating scale question types
Open-ended questions allow respondents to provide more thorough and insightful comments, but closed-ended questions (questions with predefined answers) can be effective for acquiring essential data.
You can measure how satisfied or in agreement a respondent is with a statement by using a graphic rating scale, such as a Likert scale. This might provide you with a complete understanding of your product.
Consider incomplete responses
Important data may be hidden in the survey responses, even if they aren't all there. It is common for respondents to make it partway through the survey before giving up. You can still learn something from the responses, and you can see a pattern and decide to revise your survey based on what you know.
Utilize tools and resources to take advantage
QuestionPro has several product survey examples. You can use them as templates to create your survey. Experts create these sample questionnaire templates in the fields of product research, testing, assessments, and customer feedback. And they're customizable to fit your needs exactly as you see fit.
Once you've collected the data from your survey, make sure to examine the results thoroughly. Look for trends and patterns, and think about how the feedback you've gotten can help you with product development and marketing.
Inform customers that their feedback will be considered
Don't waste the time your customers have given you to develop and improve your product. Once you've compiled the results and carefully reviewed them, you can communicate the results to the respondents.
LEARN ABOUT: Best Time to Send Out Surveys & Product Survey Questions
Conclusion
Many businesses value product surveys because they allow them to observe the public's unfiltered perceptions and thoughts, whether positive or negative. With a bit of research, you can predict what customers want to buy next.
Using a new product survey to collect valuable data allows businesses to understand customer behavior better and build goods that meet their demands. This type of data gives the relevant and critical information required to improve products and services.
QuestionPro is a survey creation, distribution, and analysis platform. This survey software can assist you in running surveys more quickly and efficiently to obtain more reliable data for your product research or business.