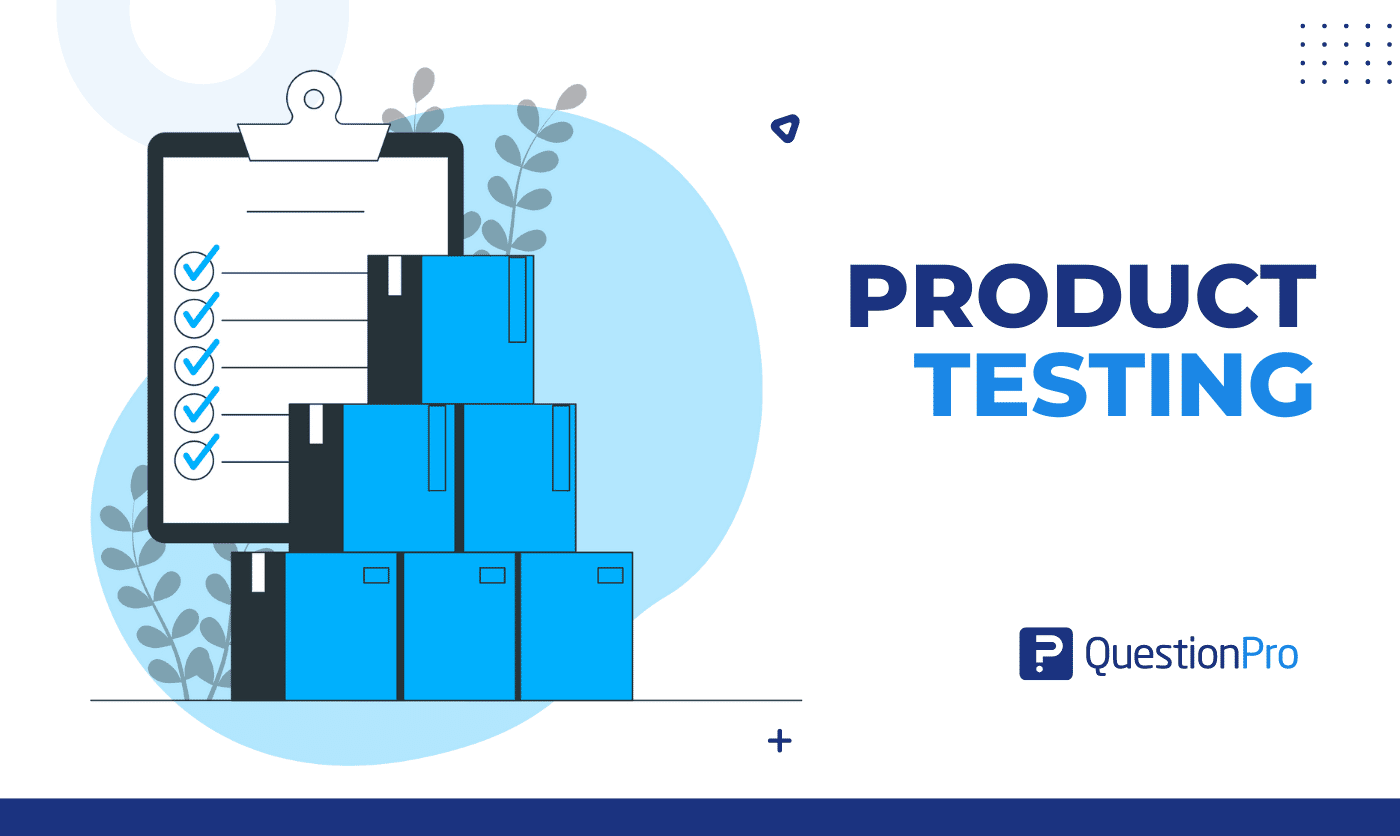 Do you think you have an excellent idea for a product that will break down barriers and be a massive hit in the online market? But how can you make sure people will buy your product? This is when product testing comes in.
It can help you figure out how to make a successful product. It also lets you figure out if your first idea will work to ensure that customers like each new version of your product.
Testing tips are grouped based on the product type, the specific parts of the product you want to test, where the testing is done, and what stage of development the product is in.
This article discusses the different types and tips for testing products and why it is vital for your business.
What is product testing?
Product testing is figuring out what a product is, how it is made, or how well it works. This helps companies make sure that their products meet the needs of a wide range of customers before they start making them. 
Companies should have a clear idea of what needs to be added to the product, i.e., they'll know what the customers want to see to improve the product.
Testing products allows brands to learn how customers might use the product, what they like, what they expect, and how they react. It helps you determine how your target customers feel about your product, whether online or in the real world.
We talked about the definition of product testing. Now we will drive into the importance of it.
Importance of product testing
Testing products can be helpful in many different ways, including the following:
Product testing helps to find out how products change as they get older. It also ensures that effects can last for a long time, which is especially important for businesses dealing with technology.

It can also keep an eye on possible threats from competing products. Testing can find flaws in product development and compare how it works in different settings and environments.

It can also be used on customers. This should tell you if an item will sell well or if it still needs work before it can be sold to the general public. Market testing falls under the same category, and companies can predict how customers will react to new products.
Types of product testing
Testing can vary depending on the project, but some types of testing are the same across many different fields. Here are some common ways to test a product.
Quality assurance (QA) testing
QA testing is often done in a staged environment, where teams can test a product's features or how it works before putting it out to the public. Most of the time, testing teams evaluate a product by acting out different customer scenarios. 
They might also use QA testing to check a product's updates or new features before releasing them to the public. This kind of testing ensures the product works as planned and helps teams find problems before the product is released.
Concept testing
Product teams do concept testing to determine the sustainability of a product's idea or concept and its potential market value. It involves presentations, consumer surveys, wireframes, and frameworks for digital products like a website. 
Concept testing can assist teams in deciding whether to continue development by examining client responses. It can also clarify product features or functions.
A/B testing
Teams develop two versions of a product feature or component and ask customers which version they prefer in this testing. The differences between versions can be minor, such as two different color schemes for a website, or significant, such as two different product names.
Teams frequently use A/B testing to make design decisions based on customer preferences. It can also assist teams in learning more about their client's requirements and preferences to build products that satisfy those expectations.
Regression testing
This testing is done after customers have started using the product. During regression testing, teams test a product's current features to determine which ones they want to add or change. 
Some of the existing features may stay the same, but regression testing helps teams determine if the new features might change how the product works or how easy it is to use. Teams can test regression to ensure the product works as expected after the update.
Tips and tricks for P
roduct
Testing
During the product development process, your team will benefit from the following tips regarding testing.
Using different ways to test a product helps to give clear direction during all stages of development. For example, your team might use concept testing to see if a product idea is good, QA testing to ensure it works as expected, and A/B testing to see how it looks.
It's good to have a hypothesis before conducting product testing, but it's not a good idea to make assumptions about how customers will use or respond to the product. With such a frame of mind, you may analyze information dispassionately and make truly beneficial choices for your clients.
It's important to test products to find problems or risks, but it's also helpful to try products that are already doing well so you can find out what's already working well. Collect this information through testing, and use it to make better products in the future.
A survey is a great way to get honest, helpful feedback from your customers and target audience about your product. It lets you make products that meet your customer's needs and develop them.
Conclusion
We learned about product testing definition, why it is important, and its tips and types from the above discussion. This is the key to meeting user needs, hitting business goals, and keeping the product team focused on the right projects. 
No matter what method you choose, testing should be a part of the product life cycle. Because it is the best way to see how well your product ideas, functions, and changes work. You can use consumer testing methods to design, build, and market your new product, prototype, or feature to have the best chance of success.
A customer survey is a valuable tool for getting feedback from users. You may discover which product ideas are the most popular with customers by conducting product marketing surveys and comparing variables like purchase intent, quality, and value.
With QuestionPro, you can speed up your product development cycle by putting all of your experience data on one platform. You can also quickly find gaps in the market and launch new products.