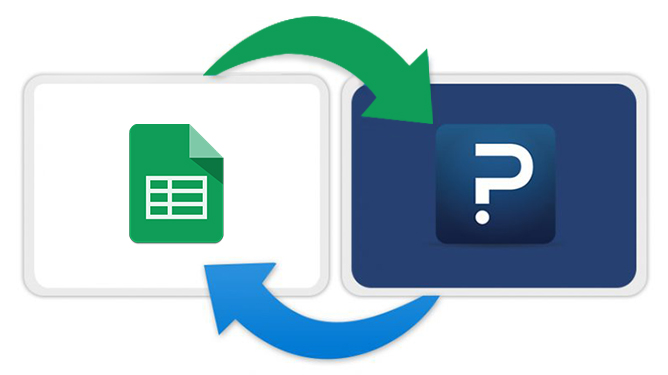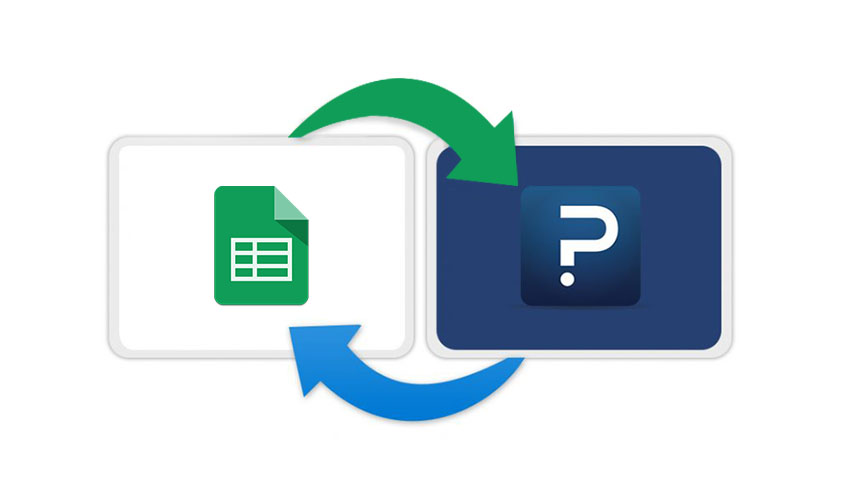 Google and QuestionPro have some intrinsic common values in their product lines – they are simple to use, are highly cost-competitive and they make your job so much easier!
In our effort to bring you the best of both Worlds, we have started a dedicated drive to integrate Google products with QuestionPro wherever suitable. In the latest edition, it is the Google Sheet Integration!
This might be one of the most obvious and easy decisions we made in terms of integrations. Businesses today are increasingly and heavily relying on real-time and cloud based data storing and sharing platforms, as a natural progression from offline data sheets and tables. And Google Sheet tops the chart by a large margin.
One could say that Google's master plan of invading and replacing Microsoft Office suite with Google Docs, as the primary set of business tools around the World – is working.
Here is how the new QuestionPro – Google Sheets integration works out
Using this new integration, you can now seamlessly view survey data in Google Sheets. And like everything "Google", the data reports are updated LIVE!
Here is how you can work your way through this integration in a matter of seconds :
Step 1. Once your survey is ready, use the top header to navigate into Integrations.

Step 2. Click on the Google Integration tab.

Step 3. Now everything gets even more easier (just like it is with Google!). Just click on the authentication tab and validate it.

Step 4. As the final step, all you need is to select an existing Google sheet from your account or simply create a new one (from the same window without having to toggle to your Google Sheet).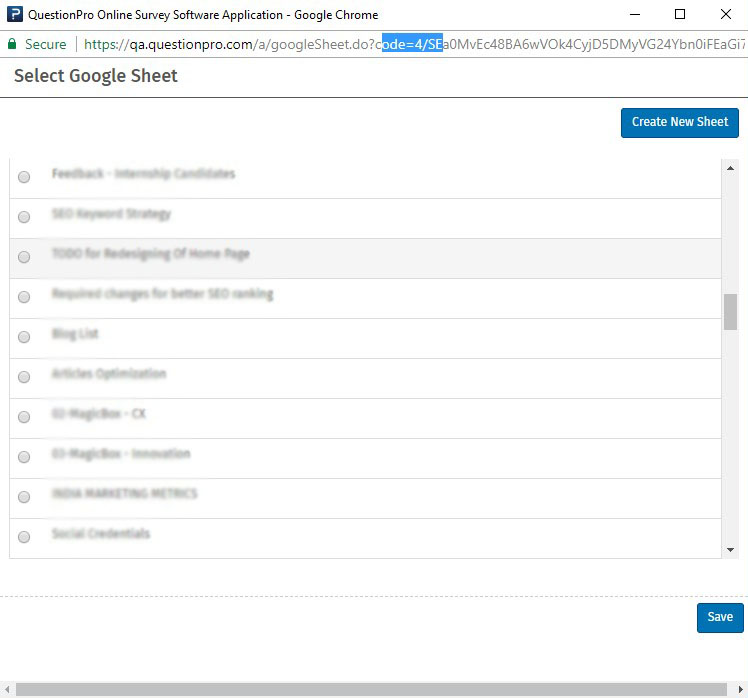 Now all you need to do is send your survey and watch the data flowing into your Google Sheet in real-time! You can also download this sheet as a Microsoft Excel, PDF and OpenDocument among other formats, as enabled by Google Sheets.
Peaks your interest? Just Login and give it a try now!