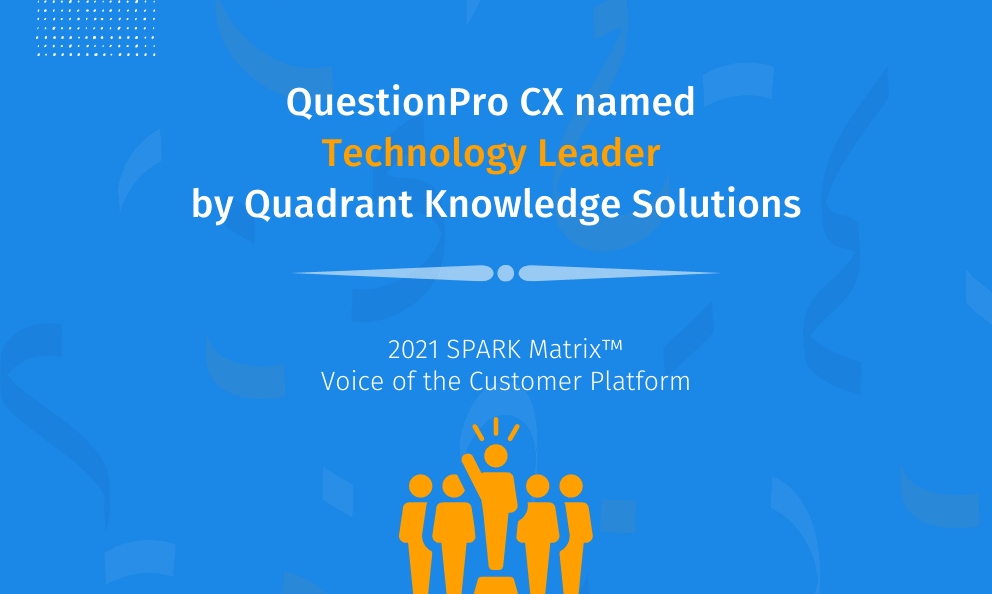 QuestionPro CX is privileged to be ranked as a top performer technology leader in the SPARK Matrix™ analysis of the Voice of the Customer (VoC) platform market.
Quadrant Knowledge Solutions went on to say in the VoC 2021 report, "QuestionPro with its robust product strategy and roadmap, comprehensive functional capabilities and strong customer value proposition, has received strong ratings across the parameters of technology excellence and customer impact, and has been positioned as the technology leader".
QuestionPro CX platform allows you to connect with your customers and understand their needs to design an exceptional customer experience. CX is not a tool, but rather a full-fledged solution incorporating services that empower you to create strategies and boost customer loyalty. "We are very happy to offer insights and solutions that companies didn't even know they needed", said Kenneth Peterson, President of CX at QuestionPro.
Want to learn more? Now you can view on-demand the webinar: Exclusive deep dive into SPARK matrix VoC report. Discover the VoC trends in the market and how QuestionPro CX can not only help you gather insightful data but also enhance customer loyalty. If you'd like to access the full VoC Quadrant report, click here.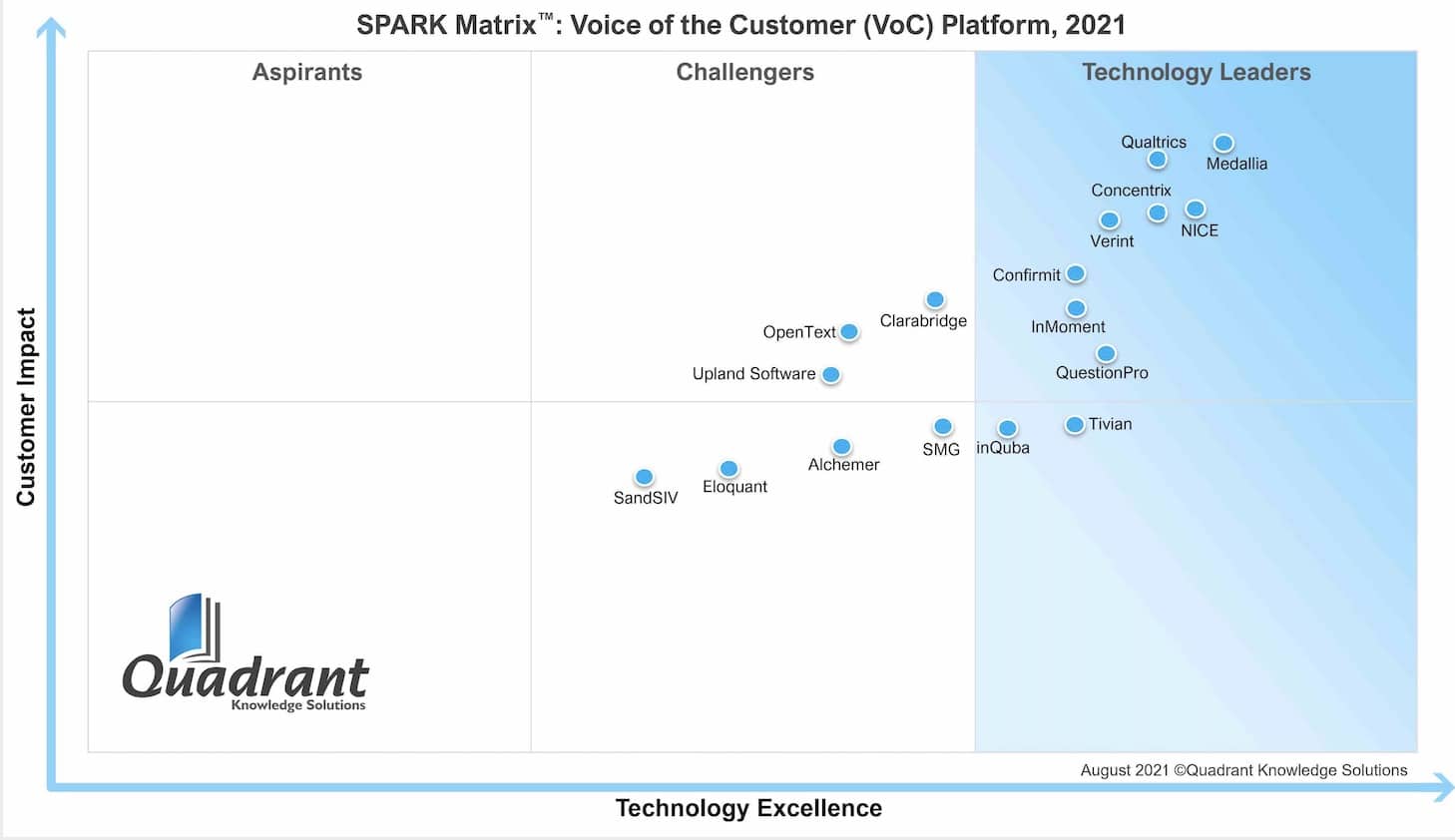 This is not the first time QuestionPro CX has been recognized as a top VoC global vendor. Early this year, QuestionPro CX was also privileged to receive the highest score out of 15 total VoC providers in Gartner Voice of the Customer Rankings.
Quadrant Knowledge Solutions is a global advisory and consulting firm focused on helping clients in achieving business transformation goals with Strategic Business and Growth advisory services. Its report includes detailed competition analysis and vendor evaluation with the proprietary SPARK Matrix analysis. QuestionPro has been positioned amongst the top global performers and technology leaders in Quadrant's 2021 SPARK Matrix analysis of the global voice of the customer (VoC) platforms market.
Download for free the full VoC report
QuestionPro offers some of the most advanced customer experience tools available. Gain valuable insights into your customers' thoughts and feelings using QuestionPro CX software today.