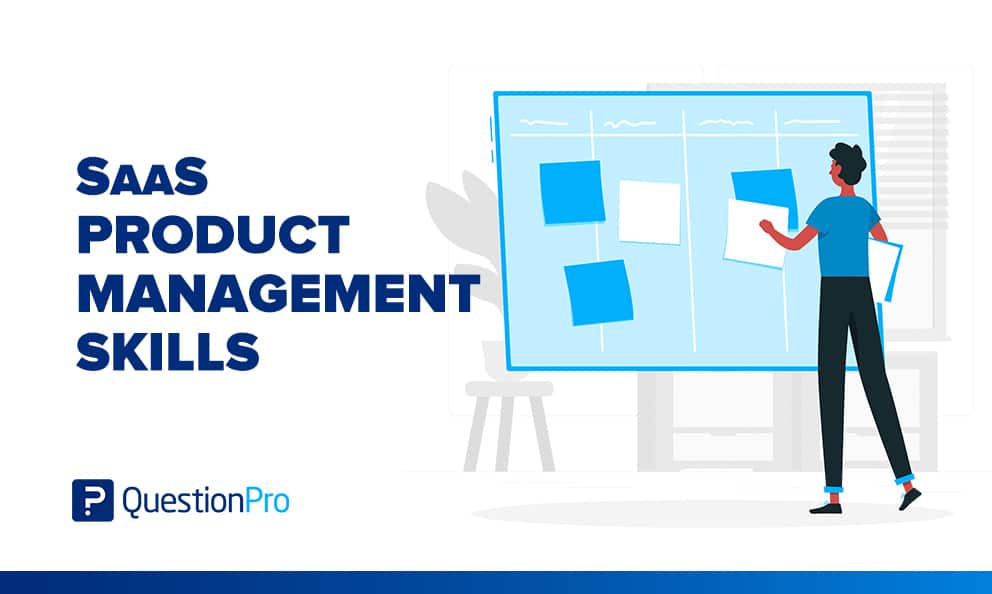 The product manager is a driving force for a successful business. They are responsible for ensuring that the company's products meet customer satisfaction, and they work closely with management teams to ensure that goals are met. Let's talk about SaaS Product Management Skills.
The product manager's skills can help build systems that will allow you to manage your insights and guarantee the success of your projects. But the product manager needs to learn certain skills before they can help with this type of tasks.
Training Paths to Take
Product Skills Needed to Build Insights Repository
How to improve your SaaS Product Management Skills
There are different ways to hone the skills of your product managers, below we will mention the most important and effective ones.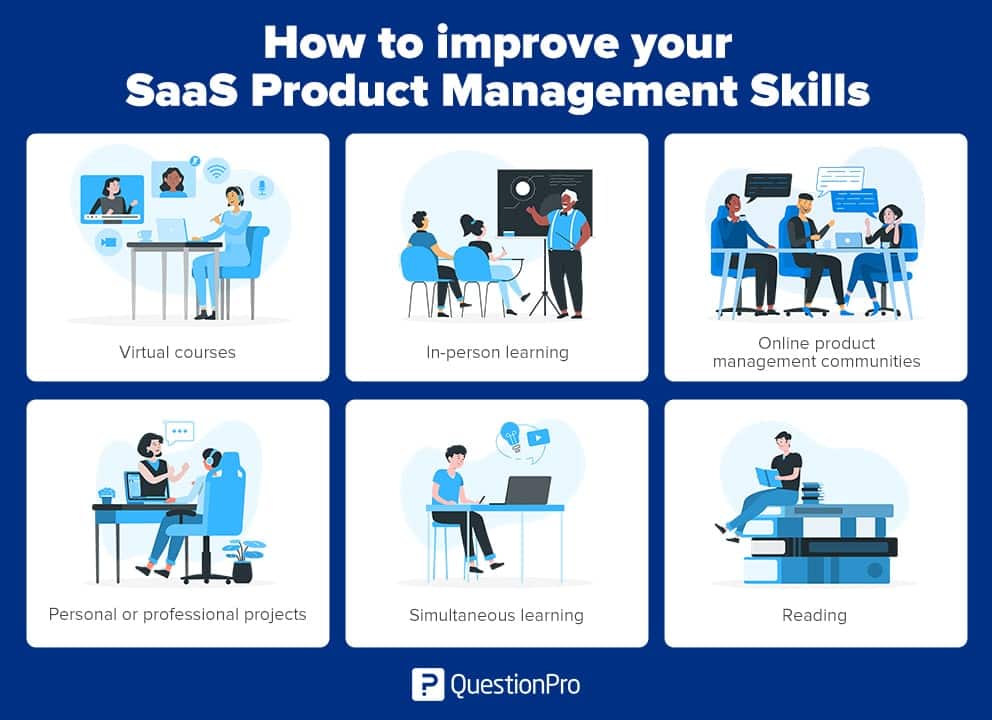 Virtual courses: The first thing that comes to your mind is online courses. There are many great courses for software engineers and developers who want to improve their skill set and online research practice, but there aren't many which can help you become a better product manager with the right type of training and course components.
Platforms like Udemy and Lnyda.com provide over 7000 online training courses on an incredibly wide range of topics – foundations of product management, agile best practices, and pitching product ideas to your stakeholders are just a few of the courses you can take.
In-person learning

: If you are more inclined to an in-person training experience, there are also many options available for product management training programs including General Assembly's Product Management Immersive course or the Lean Startup Machine's Bootcamp. You may ask your organization to pay for it. These in-person courses are great for networking with like-minded individuals and learning the ins and outs of product management.
They use real-life instances and provide you with a chance to work on real-life projects while learning from experienced mentors. These courses are an excellent way to help hone your skills. Keep an eye out for upcoming events in your local area – these could be great places to meet people who work in the profession as well as those affiliated with product management.
Online product management communities

: Many organizations have an online community, which is a great place to network with product managers. It can help you learn about how others are conducting their 'agile' processes and give feedback on your work or provide advice when needed. You may also meet like-minded people who could become collaborators in the future.
LEARN ABOUT: Agile Market Research
These are essential to help you develop skills and gain experience. Think about it, even your live questions can be answered by your peers! The Slack product community ProductManagerHQ offers a lot of resources and activities for its members. Other spaces include subreddits on Reddit and user groups organized by Meetup.com. LinkedIn groups is another online community to consider.
There are many special interest LinkedIn groups available where you can discuss topics with fellow professionals in your industry or other areas that may be related. You could even find a coach or mentor here.
Personal or professional projects

: Building a product from scratch – even if it is just for fun – can be an excellent way to hone your skill set. You will learn how the process works, what tools are needed, and who should be involved to successfully deliver a product that meets customer needs.

Simultaneous learning

: It is also important to learn to align values, skills and equip yourself to be a better leader, communicator, and entrepreneur. This will give you the necessary tools to develop your product efficiently.
The next thing is to work on your public speaking skills and presentation methods as a part-time course with a private instructor can give you the right guidance for becoming a better speaker. Another important skill that every product manager needs is listening, which includes both active and passive listening.
Reading

: It is extremely important to keep in touch by reading whatever there is about best practices in the product management business. Keep in touch with the latest books, journals, and papers on product management.
Some training paths are pretty clear while others may require thought or two. To come to the SaaS product management job game, the first probable step is to either get a graduation in software engineering or computer science.
It is a good foothold in the technical background to shoot your career. Others also come from either an entrepreneurial or marketing background.
There is no one standard way to product management training pathway. Training pathways differ based on the type of industry, the organization's culture, and the product management role being pursued.
For example, a strong technical background is important for those pursuing a PM role at high-tech companies or organizations that require complex product development lifecycles and so on.
However, that may not be the case for someone in finance, for example. Yet there are common things that you can do to excel in the SaaS product management job. All of these factors help product managers build an insights repository.
SaaS Product Management Skills Needed to Build an Insights Repository
An Inisght Repository is a very useful tool when managing the prior knowledge of your organization, however its construction requires training and specific skills for proper operation.No matter what is your background, here we will discuss some such training and skill-building steps:
Be customer-centric

: The entire task of a product manager is geared towards making sure that whatever they create or bring out for the client is novel and accessible, satisfactory and one that keeps accommodating consumer's needs. The product manager is responsible for balancing the different perspectives of key stakeholders including executives, development team members, and customers to determine how best to create products that meet customer needs while still delivering business value for the organization.

Get more technical

: Product managers can't be far from the system, they need to understand their platform and the market that they are catering to.

Master communication skills

: A SaaS product manager is mostly known for his communication abilities rather than only having educational credentials. A career in SaaS product management requires one to be good with people; you can't just go into this field without having proper collaborative keenness. The importance of active listening skills cannot be stressed enough when discussing this role as it allows you to fully understand what others in the team envision for themselves and their role.
Conclusion
In addition to all the skills and requirements mentioned above, it is also important to develop your emotional intelligence (EQ). This means that you need to learn how to control emotions like stress or anger when faced with difficult situations at work. You should also be able to empathize with others who are facing similar challenges as you in the workplace.
Workplace culture, as one in the space of product management that involves maximum collaborative spirit, must remain as healthy as possible. The health of the organization is vital to your personal growth in the organization.
If you want to learn more about how to manage your workforce, we invite you to find the right employer management software for your company.