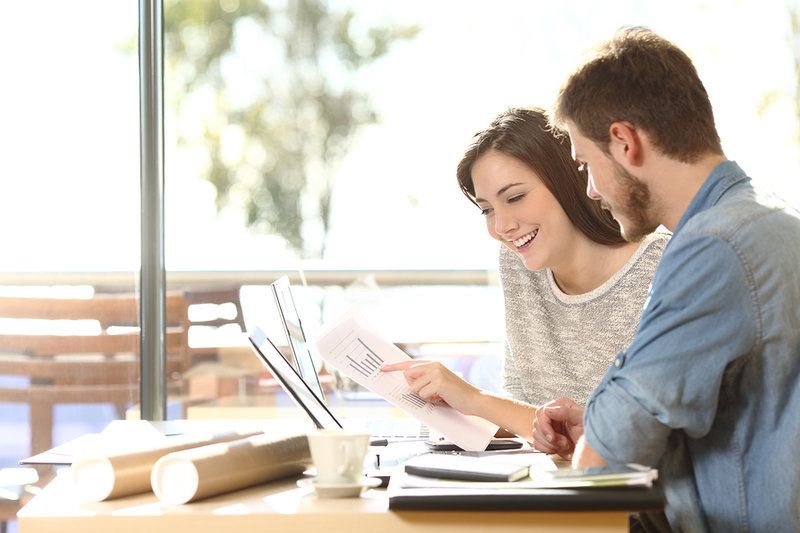 "What do other people think about this" – This is an unconscious yet very obvious and prominent behavioural human trait. Your survey respondents alike, also possess this trait. With QuestionPro Spotlight, we have enabled our customers to tell survey respondents – "Thank you, for taking the survey. Here is what other respondents thought". This feature allows sharing online survey responses with other respondents. Have you ever been curious – how did others answer the survey questions? The manner in which Spotlight is populated varies – some give it as in incentive to complete surveys, while some just add it as a reward at the end.
However, while the spotlight is known to have greatly encouraged an Increase for Online Survey Response Rates, many organizations may not want to share critical market data captured in a survey. For several brands, it is important to keep a certain type of data in lockdown while being open to sharing online survey responses with customers. Similarly, there are many market research companies who make income out of survey reports and may only be willing to share benign aspects of the survey results respondents.
Create a filter for sharing online survey responses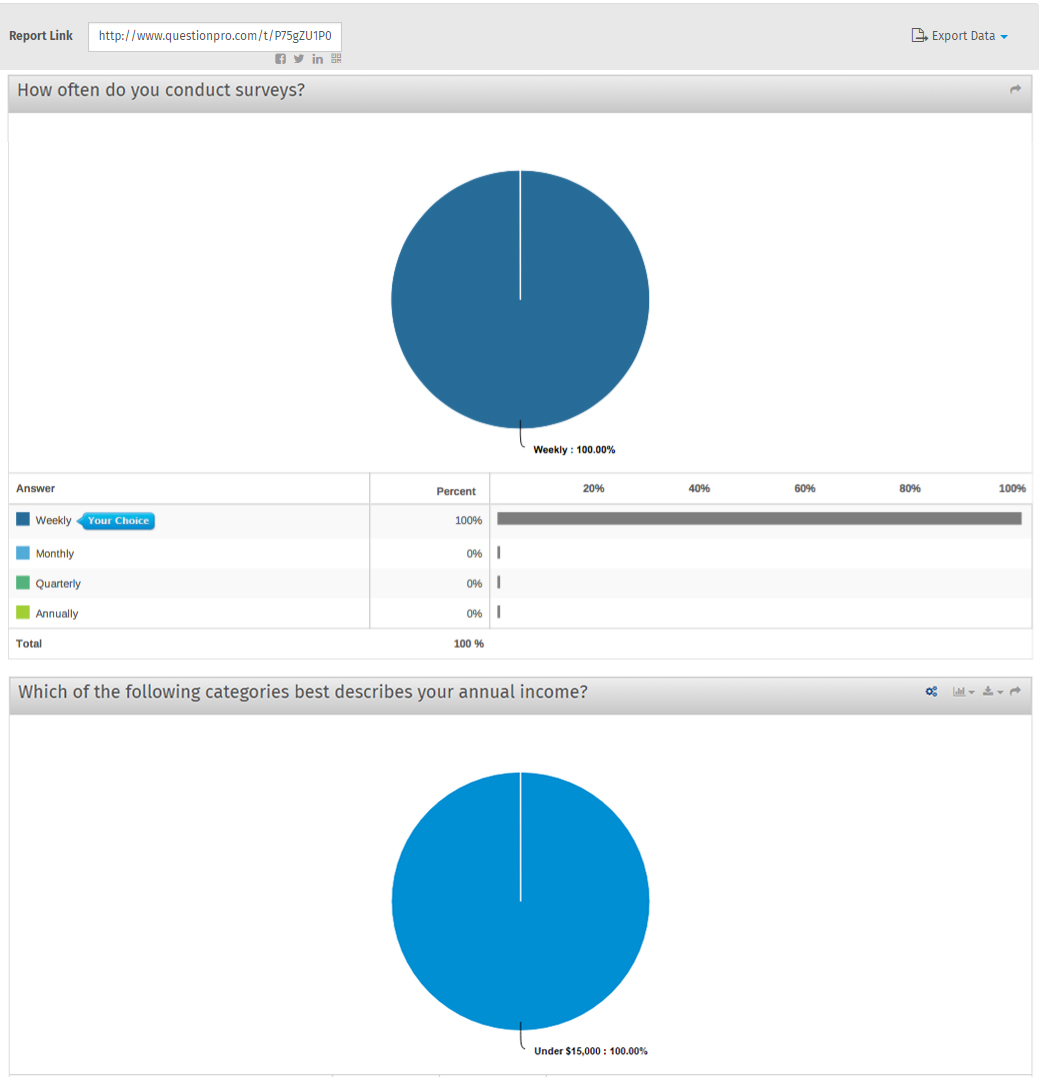 The natural solution to this problem is to allow users to choose which question's result will be visible to respondents. With this in mind, QuestionPro has now added "filterable survey results" to Spotlight. Now you can pick and choose which survey results from other respondents will be visible to each other on survey completion. Not only does this make it really simple to protect sensitive survey data, but also prevent brand promoters from getting demotivated by viewing detractors.
Export Spotlight reports in a PDF format
While it is great to make a move from offline to online, it is sometimes imperative to give customers the option to do something in reverse. There are several respondents for whom knowing how others answered through Spotlight can be the basis for important realizations and often raise a need for physical copies of the report. That's why we added the option for you to give an option to your survey respondents to download the shared Spotlight report.
And it is not just your respondents who can download this report. You can also download survey reports for individual questions and how they were answered by respondents.
With these 2 new additions to an already unique feature, we hope to add real value to not just our users' experience.
If you have a problem of Getting  Qualified Survey Respondents you can always turn to QuestionPro for QuestionPro Survey Sample Services.