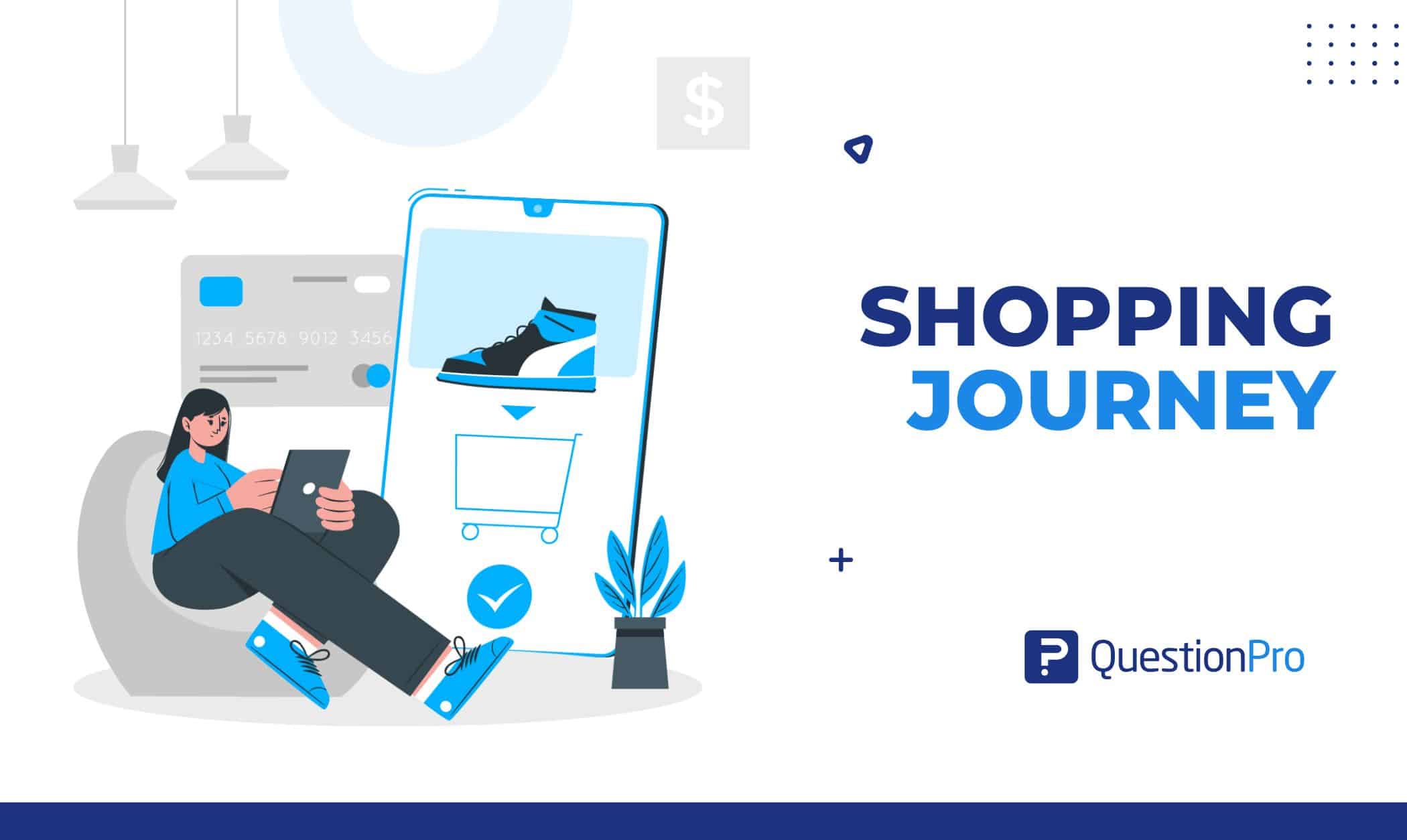 In the realm of retail and e-commerce, the term "shopping journey" is frequently used. It describes a shopper's actions before, during, and after a purchase.
The path of the shopper might be compared to a course with obstacles. The sale is yours if you can clear each obstacle.
This blog will discuss,
Definition of shopping journey
Elements of shopping journey and
User cases of shopping journey.
Definition of shopping journey
The shopping journey is how customers interact with your brand, store, and products. This type of customer in today's retail business goes far beyond your physical store, especially if you offer e-commerce. It applies to everything you do with and for your customers. It is a crucial part of retail.
Previously, the shopping process was defined by how customers engaged with your store/shop and brand and how they were served. Today, the shopping journey is very different. It should be built around an omnichannel, customer-focused strategy that puts your customers in the customer spotlight.
Elements of shopping journey
What factors need to be taken into account when creating a shopping journey? 5 elements to direct your strategic actions in both offline and online platforms.
Each one will be discussed in detail.
Environment
The surroundings make up the first aspect of the shopping journey. It adds to the decorative and visual elements in your physical location or online store.
In physical stores, there are differences in the lighting, posters, music, and color of the walls. You can notice the variations in the colors, designs, and sizes of the pages as well as the sizes and placements of the buy buttons in online retailers.
Service
Service makes up the second component.
The goal is to build a trustworthy relationship between you, the seller, and the buyer. Instead of concentrating on making a single transaction, establish a long-term partnership.
Of course, you need to think about how your salespeople communicate with consumers in-person and whether they are giving them the right advice.
Consider factors that affect user experience (UX) in the digital realm, such as:
Mobile environment;
The efficiency of payment systems;
A virtual consultant is provided;
Speed of page loading;
Ease of product discovery;
The substance of each offer's description.
Transparency
Modern consumers use the Internet to research companies and products before purchasing because they are more conscious of their choices. Some of their informational sources include expert YouTube reviews, website comments, and user posts on social media.
Therefore, it's imperative to be truthful about what your customers can expect from your product to generate customer satisfaction and to adhere to your value proposition after the sale.
Flexible options
Personalization psychology works hand in hand with maintaining a broad and diverse catalog of goods and services. Having a satisfying shopping journey depends on this.
Consider the scenario when you go into a clothing store and want to see various materials, cuts, colors, and sizes. Everyone wants to feel unique, after all! In any business, the same holds true.
Customizing your proposal gives your clients more control and gives them the impression that you speak to them directly. That the product was custom-made and that they hold the power to make the ultimate choice.
Close communication
One of the most important problems and tasks regarding the shopping journey is communicating with your customers and encouraging them to stay connected to all of your channels (offline, social networks, website, and email).
Interactivity takes on great significance in this sense, especially for internet commerce.
The customer cannot touch or feel the product when making an online purchase. To convey to the user that people are trying to fulfill their wants, you must make them feel the product.
User cases of shopping journey
Learn how to create a memorable customer experience from these three real-world retail experiences.
Koio
Koio, a high-end sneaker retailer with several physical stores and an online site, integrates its omnichannel buying experience well.
For starters, Koio's retail staff routinely write thank-you notes to in-person and online customers, as well as customer follow-ups and personalized product recommendations. Koio also uses a unique event and community engagement plan to enhance the shopping journey.
For example, during its most recent launch party, the company welcomed area residents to shop in-person or online to celebrate the opening of the newest Koio location.
The store frequently organizes additional live events to foster friendship and brand loyalty among Koio customers.
HATCH
HATCH sells maternity and women's clothing. The company shines at online purchasing even though it has two stunning brick-and-mortar stores—one each in New York City and Los Angeles.
For starters, HATCH's brand-new digital community connects both new and devoted clients. Since most HATCH customers are expecting mothers, information about birth, children, and motherhood are well-appreciated.
Since most HATCH customers are expecting mothers, information about birth, children, and motherhood is well-appreciated. Instagram and Facebook both host communities for HATCH users.
Rebag
Rebag began as an online-only vendor of luxury handbags for resale. Recently, the company opened brick-and-mortar stores in Miami, Los Angeles, and New York City to continue offering a reputable luxury shopping journey. Rebag provides this experience through clienteling.
Leading users are assigned a "relationship manager," a Rebag employee entirely dedicated to their Rebag experience. This person works closely with consumers to peruse bags and process purchases.
This is essential to navigating the luxury resale market and store experience. Typically, this person is a brand's retail or business development team member.
Conclusion
It's a widespread misconception among businesses that customer's shopping journey begins when they visit a physical store or online store and ends when they depart with their products.
Due to their lack of access to the backstage, customers may also believe this. However, a shopping trip is more complicated.
The following journey is just around the corner. Customers who are connected to brands and can make seamless, convenient, socially responsible purchases will be the outcome.
Here are a few notable examples of how businesses enhance their customer's shopping journeys. Watch for omnichannel alignment, relationship development, and community building.
Customers can face many obstacles in their shopping journey. And many problems can be solved and fixed though knowing the feedback. An employee survey software like QuestionPro can help you in situations like this.
Use a platform like QuestioPro to enhance your shopping journey, identify these trends through surveys, and develop a following of devoted customers. To better understand your customer's needs, you can utilize QuestionPro CX to collect customer feedback and do the needful.