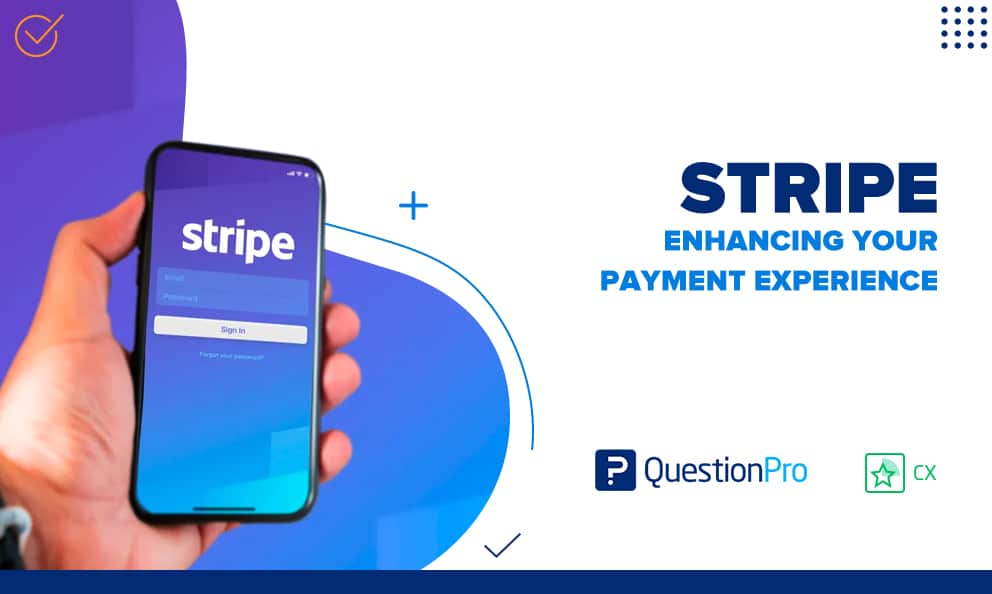 In today's article, we will discuss the Stripe payment experience, its importance in the payment experience and customer journey, and some relevant aspects that come with implementing this type of technology in your next project.
To provide a great experience, every detail in the interactions your users, prospects, and clients have with your company needs to be carefully considered. In the digital environment, among all the touchpoints, the most crucial occurs at the moment of payment, a critical point where, if the correct flow and technology aren't implemented, it can lead to a poor experience or, worse, a loss of prospects willing to acquire our products.
What Exactly Does Stripe Do?
Stripe is a technology company that primarily operates in the online payments and financial services industry. It provides tools and infrastructure to businesses, allowing them to easily accept and manage online payments, including credit card transactions, bank transfers, and other digital payment methods.
Stripe's platform is widely used by businesses of all sizes to handle payments for e-commerce websites, subscription services, mobile apps, and more.
Stripe's significant importance in the payment experience lies in its transformative impact on how businesses and consumers interact during online transactions. This has led to rapid positioning in the market and becoming a fundamental piece in the buyer journey of large digital companies that always aim to provide a good experience to their users.
Importance of Using a Good Payment Processing Platform in Customer Experience
The importance of using a good Payment Processing Platform lies in the significant impact that a seamless payment experience represents. Users highly value a smooth and impeccable payment process. Offering a great customer experience at this point in the customer journey brings numerous benefits. Therefore, prioritizing this touchpoint is essential if we want to delight our customers.


Platforms like Stripe have played a significant role in enhancing customer experience, especially through the numerous solutions they offer to both startups and large enterprises in the fintech space.
The Stripe Payment Experience within the Customer Journey of Major Companies
To better understand the role of platforms like Stripe in the consumer's buyer journey, we've created a fictitious customer journey map for a generic drugstore. In this map, we've included the most common touchpoints of such establishments and highlighted where the payment experience comes into play.
| Stage | Touchpoint | Customer Action | Pain Points | Possible Solutions |
| --- | --- | --- | --- | --- |
| Awareness | Advertising | Customer sees drugstore ads | Lack of awareness about available products and services | Utilize various advertising channels to highlight pharmacy, healthcare, and beauty offerings |
| Awareness | Online Search | Customer searches for health and wellness products | Limited information on specific products and usage | Optimize SEO for drugstore categories, provide clear and accurate product details |
| Consideration | Store Website | Customer explores drugstore website | Complex layout, difficulty finding healthcare information | Design user-friendly website, separate sections for medical and beauty products |
| Consideration | Customer Reviews | Customer reads product reviews for medicines and personal care items | Concerns about product effectiveness and safety | Encourage genuine reviews, highlight regulatory compliance |
| Decision | Staff Interaction | Customer seeks advice from pharmacists | Uninformed staff or long wait times | Train staff to provide accurate medical information and streamline customer service |
| Decision | Checkout Counter/Point of Sale | Customer purchases prescription drugs and over-the-counter medicines | Long checkout queues, privacy concerns | More staff during peak hours, discreet checkout areas |
| Service | Customer Support | Customer contacts pharmacy for medication inquiries | Slow response times, medical urgency | Efficient customer support channels for medical guidance |
| Service | Product Returns | Customer wants to return unused medications | Complex return process due to legal regulations | Clear return policy, adherence to legal guidelines |
| Loyalty | Loyalty Program | Customer enrolls for prescription refills and rewards | Unaware of program benefits for healthcare | Promote benefits like discounted refills, personalized health tips |
| Loyalty | Personalized Offers | Customer receives tailored offers for OTC drugs and personal care | Irrelevant offers for specific health needs | Analyze medical purchase history, offer relevant promotions |
Paying special attention to this touchpoint and ensuring that everything is in order at the moment of payment brings forth multiple benefits, such as:
Seamless Payments Experience: A reliable payment processing platform ensures transactions are executed swiftly and without interruptions. Customers appreciate a seamless checkout process that minimizes delays and technical glitches, leading to a positive impression of the business.
Increased Conversion Rates: A seamless and user-friendly checkout process improves conversion rates. Customers are more likely to finalize their purchases when the payment technology is intuitive and hassle-free.
Customer Loyalty: A positive and hassle-free payment experience contributes to customer satisfaction and loyalty. Satisfied customers are more likely to become repeat buyers and brand advocates.
Competitive Advantage: Businesses that adopt advanced payment technology gain a competitive edge by staying ahead of the curve and offering a superior customer experience compared to competitors.
Start Evaluating and Enhancing Your Payment Experience
Taking care of this touchpoint is important. Still, a comprehensive customer experience strategy is always attentive to every step in the customer journey, from start to finish.
Suppose you want to start assessing your customers' satisfaction levels and identify the strengths and weaknesses of your customer journey map. In that case, QuestionPro has the tools to help you do so in an easy and effective manner.
With QuestionPro CX, you can create a special experience for your customers that turns them into brand ambassadors. Using our software will keep your customers happy and coming back. You'll also be able to understand your customers' needs and work with your team to make improvements.
Our system helps address any issues your customers might have, enhancing their affinity for your brand. And with our user-friendly dashboard, your team can collaborate seamlessly. So, with QuestionPro CX, you'll ensure your customers are highly satisfied, and your business will continue to thrive!