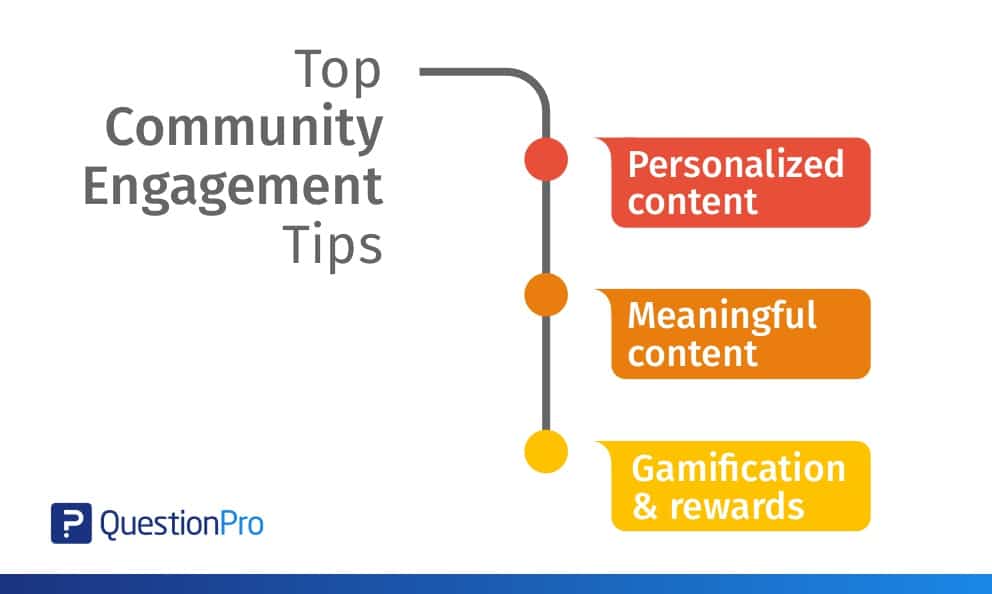 What is an Insight Community?
An insight community is a specialized group of selected individuals whose purpose is to provide valuable insights on a decided matter of interest. Insight community members are often Subject Matter Experts (SMEs) who qualify to take part in the community based on their expertise.
Here are a few examples of Insight Community case studies from QuestionPro Communities:
It is also important to add that insight communities are typically part of qualitative market research in nature. In rare instances, direct online surveys are also used when an insight community is being maintained manually (unlike an automated platform like Communities), in which case they might also be quantitative market research in nature.
How to engage an Insight Community?
There are several engagement techniques for an insight community. At the core of any successful insight community, you will find surveys and qualitative modules such as live discussions, an idea board, or a general forum, where members could post topics and comments. A key to any insight community is to provide enough activities for your members to stay engaged. However, there are some additional top engagement tips to keep in mind when  creating an insight community.
Top 3 engagement tips for a research insight community:
Send your insight community members targeted, personalized emails:
This will greatly increase  engagement as you're reaching out to members directly. For example, everyone likes to be acknowledged on their birthday. Send an automated email on your member's birthday with a special message and a birthday gift of extra points, which they can use towards gift cards in the rewards section of the community.
Provide meaningful content:
Whether you're sending surveys, emails, or posting comments in the community, always provide meaningful and impactful content. The notion that 'Content is king' rings true in an insight community. Meaningful surveys and content in your community will keep your members engaged and active over time. The more engaged your members are with activities and what's happening in the community, the healthier the community is going to be which in turn, yields higher responses rates and better results. Let good and meaningful content be the driver in your community.
Incentivize your members:
People respond to incentives. Whether communities are offering intrinsic or extrinsic rewards, people will be engaged and want to participate in the community. Offering extrinsic rewards like gifts cards are an important aspect as members can redeem points for tangible rewards. After all money talks and members like getting gift cards for the time they put into participating. However, intrinsic rewards are just, as if not, more powerful in some cases. The feeling a member gets when they contribute to something meaningful, or the feeling they get when they help out with a cause or help someone else out. Good messaging and content also helps out with conveying the value your community is offering which can help magnify the intrinsic rewards members get when participating in your community.
Incorporating these top 3 engagement tips in your community will lead to a more healthy and active community. All of this is imperative to reaching the end goal-  getting better data and insights in order to make better informed and accurate decisions.

QuestionPro Communities is a purpose-built community insights panel solution. Our feature rich tool set is at your disposal to help you create engaged communities, collect real-time customer insights, and positively impact your business. Contact us today – [email protected]