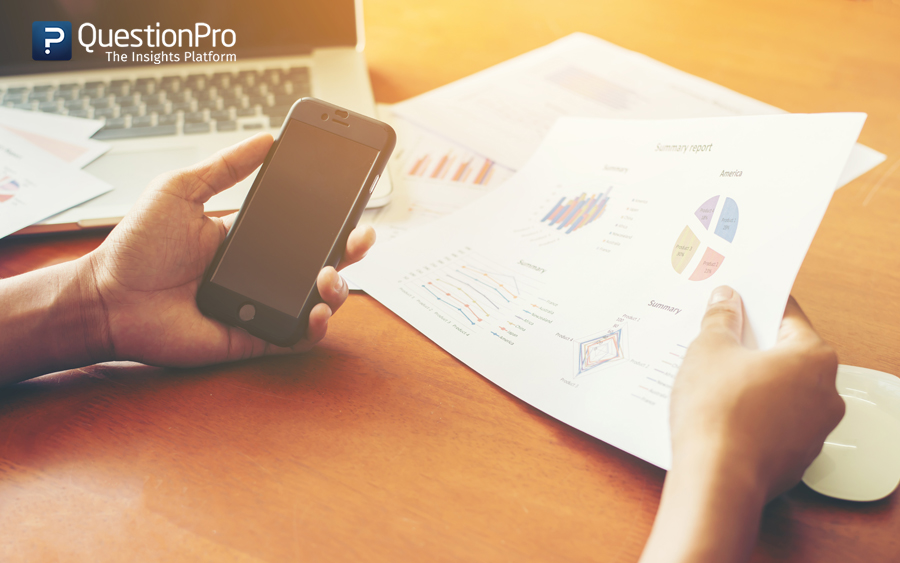 Survey template are time saving alternatives to creating your survey from scratch. QuestionPro has over 50 customer satisfaction survey templates to choose from which can be used directly with self-branding or edited to suite your customization needs.
But often some customer satisfaction templates either tend to perform better or are simply widely used attributing to the general business category.
Here are the top 5 customer satisfaction survey sample templates from our online survey software platform:
This template offers a simplified, yet precise, measurement of customer satisfaction. With just 4 key questions, it covers the most critical customer satisfaction metrics – frequency of customer engagement with a product / service, satisfaction with usability, re-purchase  likelihood of continuing or purchasing the product again – and most importantly – their likelihood of recommending the product to others.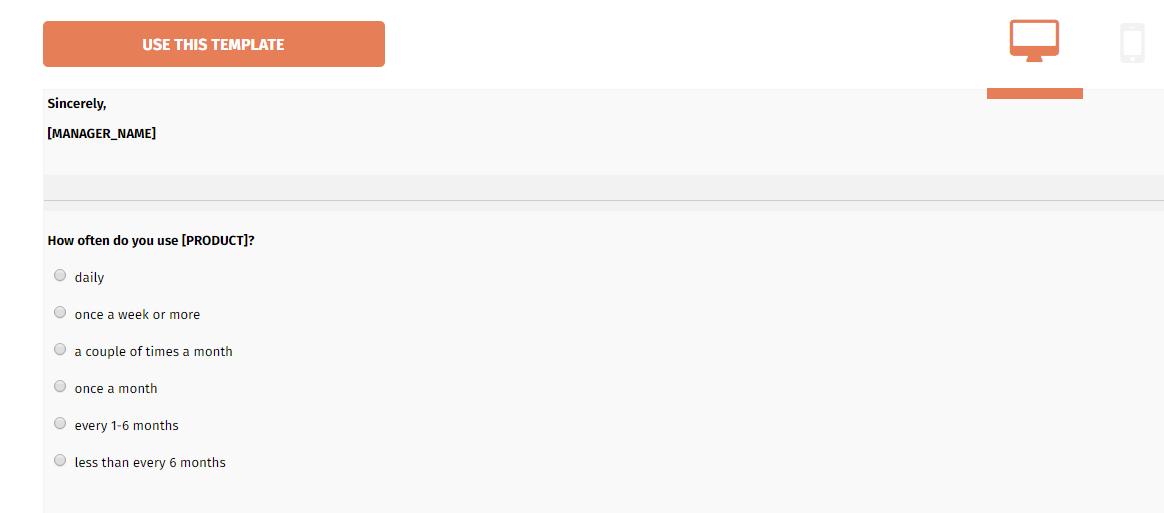 Have a product offering? How well is your product satisfaction rate among customers? Is there a feature update that they collectively expect more than other features which you may have planned? What is the correlation between a feature and customer satisfaction? These are the burning questions of any product based organization and questions in this template are designed to get you these answers.

The next step is to dig deeper with a complete product evaluation template.
There is a difference between a "customer centric product survey" and a "product centric customer survey". This customer satisfaction survey template digs deeper into a 360 evaluation of your product. How satisfied are customers with your post-sales service team? What was their last mode of purchase? Why did they "not" make the purchase?

What motivates your customers to make a purchase for a specific product / service? If you learn "what" drives them into buying a product, you can find a way on "how" to drive them further and accelerate sales as well as renewals.
Use this template to get answers to these burning questions that affect product development, sales, support and the entire eco-system of sales and post-sales customer satisfaction.

Surveys are the primary go-to tool for retail establishments. Invariant of how many stores you own – your customers are key to your retail growth. Whether selling online or offline, use this quick customer survey template to evaluate 12 key questions for retail customers in a single matrix survey question.
LEARN ABOUT: Product Survey Questions