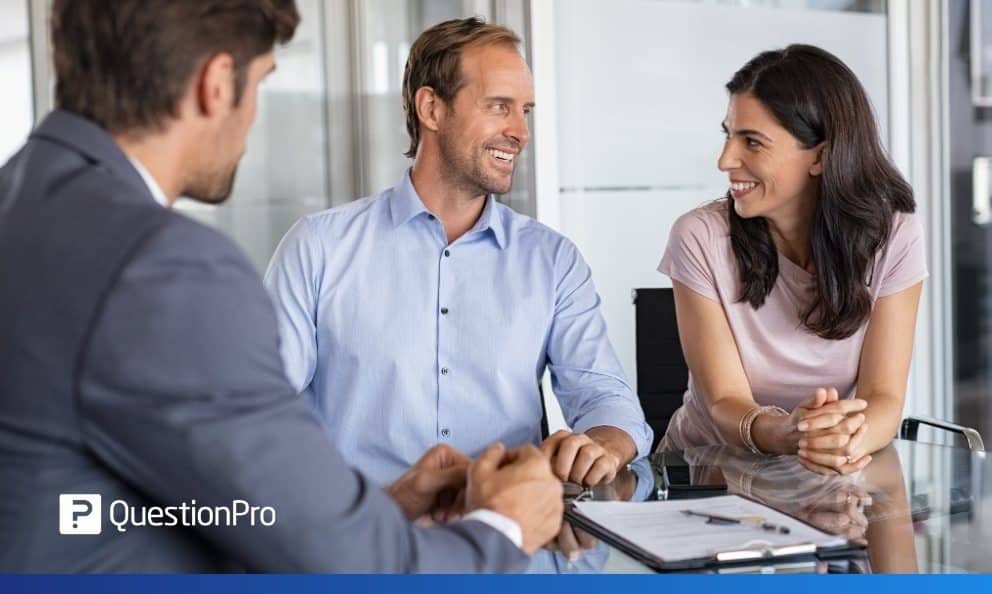 The cornerstone of any successful business is addressing customer needs. For that, you need to identify and understand customer needs first. That is the true hallmark of true customer-centric companies. A recent study suggests that customer-centric organizations are 60% more profitable than their counterparts. They understand their consumers better and hence are able to align their products and services better. It is not that difficult to understand customer needs; they are factors that influence their decision to buy a certain product or service.
Why is it necessary for brands to identify customer needs?
The answer is quite simple – to be a better and successful brand. Organizations that understand customer needs are likely to outperform their competitors. Let us look at some key benefits of recognizing consumer needs.
Make better products and services: Consumer research will help you understand the reasons and motives for customer actions. This helps in creating better products that cater to most customer needs and requirements. This is applicable to both refining your current offerings and building new ones.

Swift solutions: No matter how easy your product or service is to handle, your customers will need support every now and then. If you've identified and understood customer needs appropriately, supporting them is going to be super easy and quick.

Minimize support requests: When you've understood what the customers need, the products you'll design will match their needs and requirements. This helps in reducing consumer issues by ensuring effective solutions.
Ten key types of customer needs
Customer needs may vary with products and services. We've listed the top types of customer needs for you to consider.
Types of needs for products
User experience: The overall experience of customers using your service or product is known as user experience. For your offering to be useful, it needs to be user-friendly, easy, and intuitive.

Pricing: Your customers are unique, and so are their budgets. A small company may not have the same type of budget as large companies do. It is important for them that the products are priced fairly.

Convenience: Ease of operation and convenience are important to your customers. It should conveniently address their needs to be efficient and effective.

Functionality: An important need for customers to not only use your product or service but also to use it effectively to address their concerns and needs. Identify and meet customer needs by offering value through your products. Make use of content marketing to spread customer awareness of your product and the value it offers.

Design: Your design needs to be appealing to customers, a slick and efficient design, and elevate customer delight.

Efficiency: The product or service has to be reliable, efficient, high performing, and compatible with other tools to satisfy all your customer needs and requirements.
Types of needs for services
Empathetic: Your customers expect empathy when interacting with your brand's representatives, be it sales, marketing, or support. Not all your customers are using your product or service for the same purpose or to the same extent. Extend an olive branch to your consumers and help them address their concerns calmly and timely. Also, when it comes to customer service, good service is essential for achieving customer satisfaction. Customers based in different regions may encounter different problems, and being empathetic is essential for offering good consumer support. Providing great product features is good, but nothing can replace excellent customer support. A bad review on social media channels such as Facebook, Twitter, or Instagram can seriously hamper your brand's reputation and revenue.

Transparent: Customers expect and appreciate organizations that are transparent, even if it's accepting their faults or shortcomings. Be transparent and honest about policy changes, pricing changes, service outages, etc., to gain their trust and keep it. Customers will stay with your brand longer, investing in a long-term relationship.

Fair: This does not pertain to pricing only. It extends to what the service offers, its benefits, company policy, etc. Customers put their trust in your when they make a decision and spend money to avail of your services. You need to keep that trust.

Choices: Offer your customers choices when they are ready to invest with you. Delight them while purchasing with options such as payment options, variety, subscription plans, etc. They will appreciate your brand and will become a promoter for your organization.
How can you meet customer needs?
We've picked out 4 simple ways for you to meet consumer needs. Let's look at them in detail below.
1. Gather feedback from your customers
Customers are keen to give you their feedback if you ask for it. They are the best source of information if you wish to make excellent products and services and elevate your customer experience (CX). Conduct customer satisfaction surveys to understand how satisfied your customers are with your offerings and how you can boost your customer satisfaction score. Some of the biggest global brands are leaders in the market because they continually seek customer feedback and act on it to elevate their game. This is one of the key factors separating them from rival brands.
2. Implement consumer needs
You've surveyed your customers, gathered their feedback, listened to their concerns, and spoken to them on various occasions. Now use these insights and act on them. Use it to understand your buyer persona better. Use it to refine your products and services and better design new offerings. This is great when it comes to removing any bottlenecks or process improvements. You can also check which customer touchpoints need your attention and have low customer satisfaction scores.
3. Watch your competitors
Your competitive brands influence the way your customers expect, react, and make purchases. You need to closely monitor them to see what new initiatives they are launching, how they are improving their offerings, service, etc. It is important you stay aware and up-to-date with what your competitors are doing. Conducting market research should help you gather important information needed to stay abreast of important news.
4. Document customer needs
It helps to have your customer needs analysis to be maintained and circulated with other departments in your organization. It helps your marketing strategy, support, and customer success teams know the customer better and devise strategies and plans accordingly. This analysis comes in handy in identifying their needs and requirements and also making products or services most suitable for them.
QuestionPro CX can help conduct customer experience surveys and also manage your CX initiatives. The tool helps you look beyond your traditional NPS+ score. Try the tool to see for yourself.