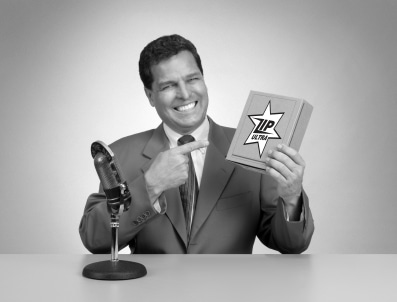 The Canary in the Coal Mine: How a brand audit can indicate the "marketing health" of you business
"Surveys, focus groups, and other voice-of-customer inputs will be invaluable as you formulate new ways to position your offerings, differentiate your business, and stand out in a crowded marketplace."
Your business' brand is everything you do, everything, you say, and everything you stand for. It's no less than the strategy of your organization. That's why it's important—no, critical—to take the pulse of your brand occasionally, and find out how it's ticking.
Since early coalmines did not feature ventilation systems, miners would often bring a caged canary into new seams of coal. Canaries are especially sensitive to methane and carbon monoxide, which made them ideal for detecting any dangerous gas build-ups. As long as the canary in a coal mine kept singing, the miners knew their air supply was safe. A dead canary in a coalmine spelled an immediate evacuation.
So it is with your business—and your brand. You need to routinely check for leaks and missteps in your brand platform by checking in with your customers and, if possible, your prospects. Why? Because the marketplace is fickle. Trends, fashions, what's hot and what's not, and the economy, all conspire to make your customers and prospects a constantly moving target.
Surveys, focus groups, and other voice-of-customer inputs will be invaluable as you formulate new ways to position your offerings, differentiate your business, and stand out in a crowded marketplace.
A Simple Survey
While there is any number of ways to approach your target market to discover what they think about your business, you ultimately want to understand three fundamentals:
Awareness (do they even know your business exists?)
Engagement (are they currently using your products or services?)
Satisfaction (are they happy with your current offerings and how they are delivered?)
When embarking on a brand strategy exercise or simply want to take the pulse of a business, I typically start with a line of questioning based on the following:
What does [Business Name] stand for in your mind?
What would you say is [Business Name's] mission?
What is it about [Business Name] that makes it unique?
What is the greatest value [Business Name] provides to you?
What are [Business Name's] greatest strengths?
What are [Business Name's] greatest weaknesses?
What need does [Business Name] fulfill?
Why does society need [Business Name]?
Do you trust [Business Name]?
By deploying a simple survey, you'll get to the heart of the awareness, engagement, and satisfaction questions, and you'll be able to make the mid-course corrections necessary to keep your business communicating and acting in a way that your customers and prospects will respond to.
And even in the act of asking for their opinion, you'll be providing value by engaging and establishing a relationship with customers and prospects, developing a dialogue with them, and getting to know your target market better.
About the Author: Michael DiFrisco is the brains behind BrandXcellence and the brawn behind the popular site How-To-Branding that coaches small businesses through the branding process.