It's no wonder survey response rates are down to an average of 2% these days!  Not only are your customers TIRED of taking your surveys, there's a rash of customer survey scams out there that are a gateway for identity theft!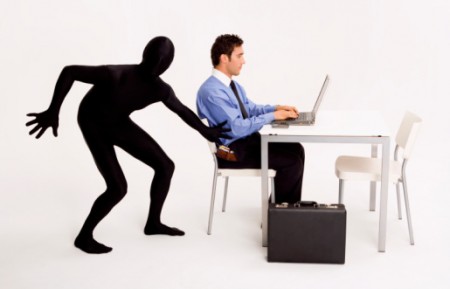 The Better Business Bureau has uncovered a new scam that's pilfering customer identities and they are using surveys to do it.  Here's how it works:
People are receiving emails from retailers with subject lines that look something like this: "Your Reward Points Are Expiring. Claim Now!" or "Your eBalance Points Are Expiring Soon!" Some of these surveys end with an upsell pitch for weight-loss products or wrinkle creams, and some even ask for bank information.  This is big news for legitimate companies who are using rewards and incentives to increase survey responses and engage customers.
Best Practices for Getting Survey Responses
Don't ask for feedback until AFTER a purchase.  The scammers often ask for feedback BEFORE any purchase is made.
Collect a customers name and use it in the survey invitation.  Scammers will often use generic feedback surveys that say "Dear Customer".
Include a link to your company web site.  Survey scammers will link to upsells or bogus sites.  Use the Finish Option of sending your respondents to your website to confirm that the survey is legitimate.
Avoid "Act Now" messages.  Survey scammers will often push folks into responding.  If your survey is going to be running for a period of time, state that openly.  Also be sure to "close out" your survey.  Simply click on the "security" menu item on the left and select "inactive".
Avoid asking for sensitive information: Scammers like to ask for mailing addresses, bank info or maybe even credit card info.  If you want customers to supply information, do it at the end of the survey and in the Finish Options settings, send them to a page on your company web site.
Brand your surveys:  QuestionPro makes it easy to insert branded headers, logos and corporate color themes on your survey — take a few minutes and customize your survey design.
Notify customers that you are collecting feedback:  Notify customers via your official social media channels, maybe even put a notice on your web site.  Make it easy for customers who receive your surveys to know that it's coming from you.
Use the email invitations:  QuestionPro allows you to upload vast amounts of customer information and customize your email invitations.  Be sure to use those custom variable opportunities to insert customers' names, their most recent transaction and any other information that ONLY YOU might know.
It's hard enough to collect customer feedback without the interference of scammers and thieves.  Be sure to take every precaution to make sure that your customers will know that the survey is coming from you and that their information is safe.