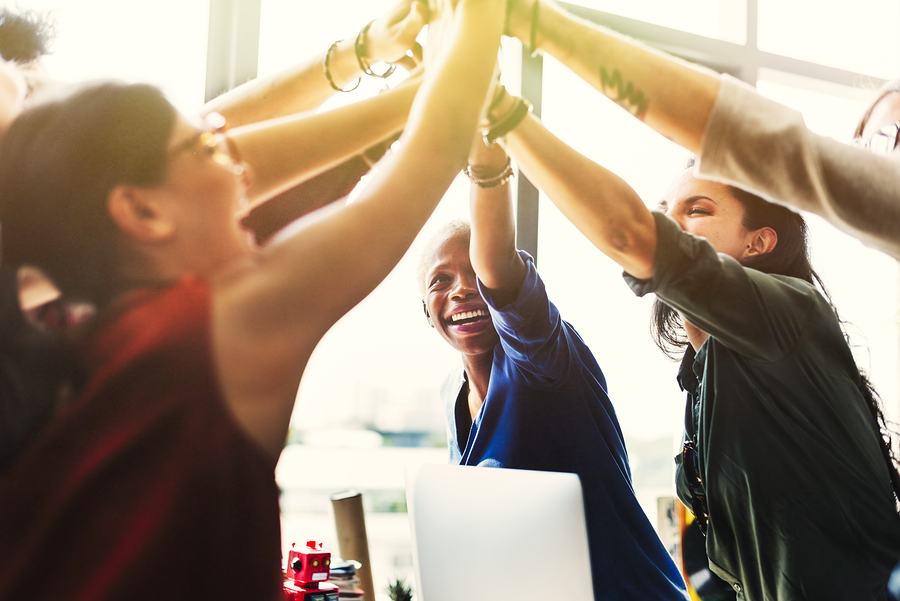 Work culture surveys or workplace culture surveys often act as the forgotten sibling to employee satisfaction and employee engagement surveys, which is a shame, because most of the insights and problems gathered from employee satisfaction surveys can be greatly supported (or even solved) by a workplace culture.  An employee satisfaction survey may reveal some clear cut problems–example, a new department head might be wildly ineffective and unpopular with his direct reports–but other times, it opens the pandora's box. Example: while the overall employee engagement for Company A may be slightly higher than the national average (which is only 32%), a deeper dive into the data shows that the "average" is actually composed by a group of people who are highly engaged in their job and another group of employees who are deeply disengaged from their job.
LEARN ABOUT: Work culture
What does that mean? Well, you have learnt that averages and overall scores in employee satisfaction surveys are highly deceptive and  that means there is a structural disconnect with a significant group of people–but this may not necessarily be a bad thing.
There isn't necessarily a "right" or a "wrong" work culture.
Employee satisfaction surveys are almost always metric-based with results framed in positive-neutral-negative terms. Hence, when people see low-ranking results, the gut instinct is to quickly "resolve" and "raise" the numbers. But not all work culture surveys score equally high in all aspects. For example, it is likely a more traditional, stability-focused organization will score less than average in agility and innovation. And that is completely okay. Likewise, a company that favors speed and pivots may falter slightly in product consistency.
LEARN ABOUT: Agile Market Research
Perform Work Culture Surveys to Align Work culture with your goals
As mentioned above, if your core goal is to steadily grow the business, with more attention paid to quality than speed, then it might not necessarily be a bad thing to be more traditionalist and less agile. On the flip side, however, if your goal is to push five new products a year, perfectionism and a long approval process might be your Achilles' heel. It's important to understand which traits will be most effective for accomplishing certain goals, and then to actively and consistently highlight those traits in your ideal work culture.

Is your work culture aligned with the generational shift?
Ah yes. The millennials. We're everywhere. That is an unmistakable fact. As a generation, we tend to prize work flexibility and higher frequency of feedback. If you want to attract top talent, it's highly recommended you consider implementing new work policies such as work-from-home hours.
LEARN ABOUT: Workplace Employee Experience Examples
Check out our Millennial Alignment Scan or our Employee survey templates for work culture surveys. Or, if you're looking for a comprehensive platform for employee feedback, check out QuestionPro Workforce.