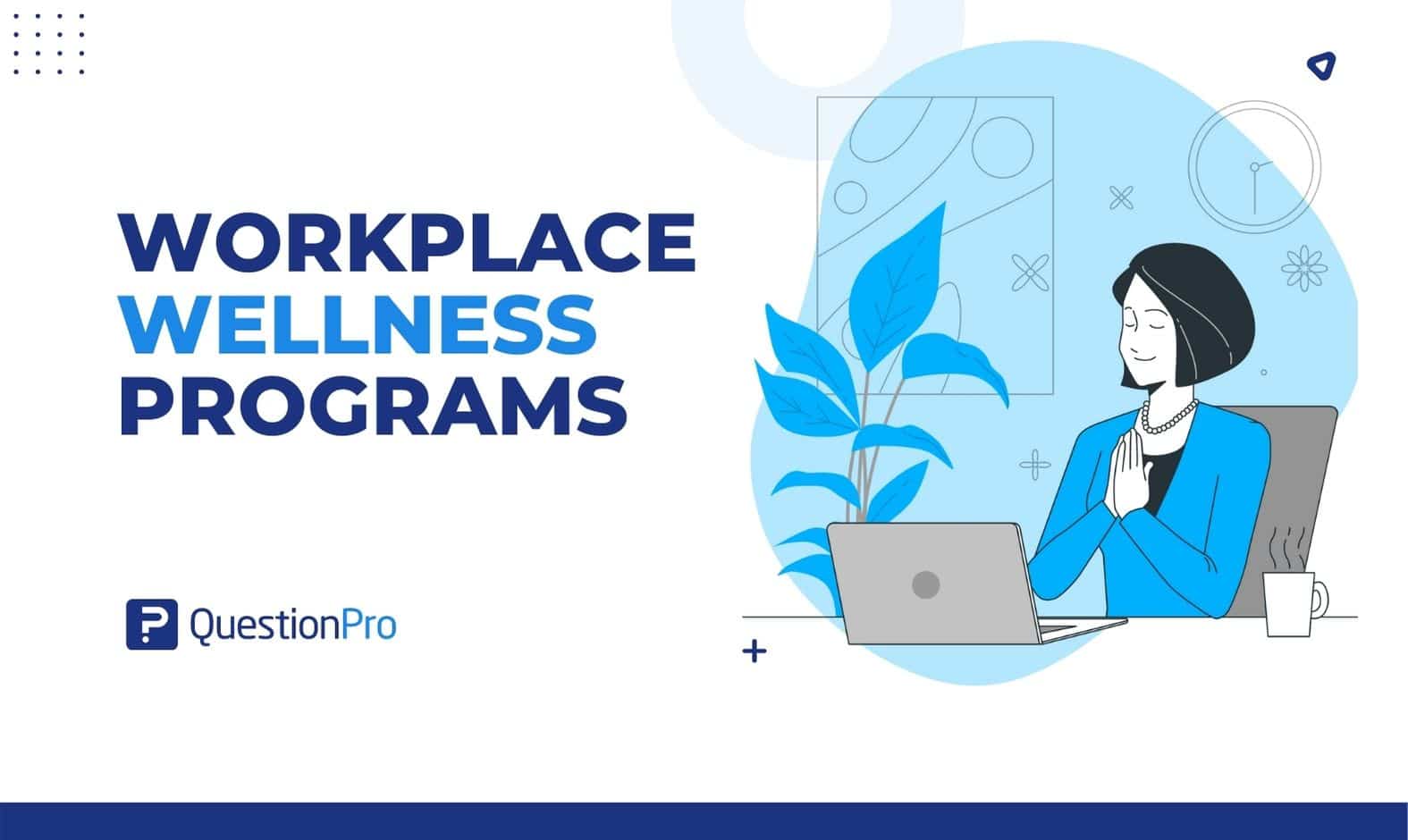 There are numerous ways for organizations to integrate wellness into the lives of their staff members and the workplace. These ideas for workplace wellness programs will enhance your corporate culture and general wellness, whether paramedical services or healthy snack options in the office.
Many businesses already practice workplace wellness programs to lure top personnel, retain them, and increase productivity.
80% of workers in organizations with robust workplace health and wellness programs feel appreciated and engaged by their employers.
This blog will discuss workplace wellness programs, how to develop and implement them, tips to follow, and their benefits.
What are workplace wellness programs?
A corporate wellness program is a collection of workplace activities supported by science that aims to encourage employee well-being, boost productivity, and improve organizational performance.
Is corporate wellness distinctly defined? Is there a distinct difference between personal and professional wellness? Sounds confusing?
The program concept aspires to a "results-driven wellness" strategy that yields concrete business and health objectives, going beyond the conventional "feel-good wellness" perspective.
The secret to an effective wellness program at work is to promote general well-being while keeping it enjoyable. Make your endeavors enjoyable, test out fresh concepts, and discover what your team values most. Your marketing ideas for a health program will only work out if you can engage your employees.
How to develop and implement a workplace wellness program
A results-driven workplace wellness programs require careful planning and design by a wellness manager or someone with the right skills or credentials. Wellness initiatives must reduce health expenditures and boost employee productivity.
All parts must fit together in establishing a wellness program to show why the effort benefits your employee. The greatest wellness program planning method is the one that makes sense for your business.
 Set the Stage
Whether your company currently has workplace wellness programs, selecting the right team to participate is essential. Depending on workforce size, a successful program should be established with as many individuals as possible.
You may take the following actions to set the scene:
Appoint a "Wellness Champion" to promote the program and lead health and well-being initiatives.

Understand the organization's priorities (program and business results relationship)

List program benefits.

Leaders model wellness efforts. Watch how they handle stress and live. Also, examine how they want to get decision-making information.
Findings from Research
Always consider who you're talking to. Find out as much as possible about your staff and what other companies are doing to promote employee happiness. General interest wellness surveys are adequate for understanding the needs of your team if your program is meant to educate them on healthy lifestyle choices.
Remember that everything depends on the "why" of your workplace wellness programs. Examples include:
Reduce spending on healthcare (presenteeism, sick leave)

Make the wellness project profitable.

Establish a smoke-free workplace

Increase involvement in wellness initiatives.

Reduce the number of workplace accidents.
Justification and Budget Projection
Create a detailed plan for the required resources and budget. Another option is to determine the cost of wellness initiatives per employee and compare it to the annual cost of healthcare benefits.
When determining your budget, keep the following in mind:
The willingness of employees to pay for any wellness activity

Low-cost projects

The price of rewards and marketing to promote wellness initiatives
Policy for Interventions and Reward
For programs to be effective, there should be several interventions. The availability of media formats, employee segmentation, and program objectives should all be considered while delivering interventions.
Essential aspects of interventions include:
Biometrics: testing, immunizations, etc.

Awareness: nutrition, physical activity, sleep, managing stress, HRA

Behavior change: weight management, one-on-one coaching, and on-site facilities

Environmental support: ergonomics (workstation), vending machines, and preventing injuries
Plan a Proposed Timeline
Establish a defined timetable for your short- and long-term objectives to assist you in assessing the efficacy and impact of initiatives.
Make Workplace Wellness Programs known.
Effective program communication leads to higher engagement. Improved outcomes and ROI are the results of greater participation.
Here are some pointers to help you better convey your wellness offerings:
Win-win: Make it abundantly clear to your staff how participation fits in with the organization's benefits strategy.

Ensure simplicity: Create a concise glossary that addresses the experience of your employees for your wellness program. Leave out the language about HRA and biometric screening. Resistance is lessened by understanding.

Make it clear that all information supplied or retrieved will be handled confidently.

Make the conversation two-way: Make it known that the "Wellness Champion" is available to listen as you solicit feedback.

Positive and pertinent: Adding more stress to the workday differs from what employees want. Make participating in your wellness program a pleasant experience.
Plan an Evaluation
Program evaluation aims to reach reliable conclusions about how activities lead to results.
Some suggested modules for evaluating a program are:
Response to participation

Behavior that people told themselves about

Results of checking

Follow-up on behavior

Program objectives

Program costs

Cost-benefit analysis of a program
Tips On workplace wellness programs
Wellness programs improve physical and mental well-being. To build an efficient wellness program, present numerous friendly and easy-to-implement solutions for home and office workers.
Wellness program incentive ideas can be of various types. Here are some common ones: (even with a low budget)
Healthy eating suggestions and access:

Promote the health benefits of nutrition. Inform staff on the excellent foods to eat before bed for work energy. Create a healthier culture by offering healthy, cheap food.
Set challenges:

Fun wellness activities attract employees. Social connection and competition boost behavioral change, so play on!
Encourage Social Connectivity:

Take steps to encourage employee participation and a feeling of community.
Take a walk-through meeting:

Long meetings diminish attention span and sedentary time. Allow your employees to hold short meetings in a park or outdoors.
Stress management group:

Use a mediator or therapist to help staff handle stress and conduct a support group. Sharing and support make employees feel appreciated and regular (especially in the working environment).
Let your work hours be flexible:

After the pandemic, flexible work hours are essential. To foster accountability, establish "core" work hours for all employees and some flexibility. This promotes trust and work-life balance.
Lunch-and-learn:

Ask people to present or discuss a topic of interest during lunch to boost knowledge and teamwork.
Every month, send a wellness email:

Facilitate your employees' well-being. Send a monthly newsletter containing links to articles, videos, and monthly challenge updates.
Sponsor Offsite Company Retreats:

Plan a short trip to help staff balance work and wellness. Retreats increase morale, emotional resilience, and teamwork. Choose the best for your squad.
Establish a "No Work" Area:

Give your staff a place to remove their shoes, relax, enjoy music, and have a good time. The only rule that should be enforced is "no talking about work."
The benefits of workplace wellness programs
Personal well-being includes a healthy work-life balance, decent physical health, and fulfilling lives.
It's simpler to imagine employee wellness programs within large firms, but how about SMEs? Even though work directly affects employee well-being, team leaders are frequently hesitant about whether to take their employee wellness "personally."
Top benefits for funding employee wellness initiatives are listed below.
Raise the level of productivity.

Enhance the wellness of your staff.

Spend less on healthcare ultimately.

Bring in fresh expertise

Boost morale

Raise the level of participation from employees.

Encourage positive behavioral adjustments.

Bring your stress levels down

Improve attendance

Enhance coworker interaction and social connection.
Conclusion
This blog shows the results of the research on workplace wellness programs. We find that motivating factors significantly affect people participating in wellness programs.
Consider integrating wellness perks into your remuneration package to recruit a more qualified candidate pool. In addition, businesses can strengthen their employees' loyalty to the company and improve their ability to retain workers over the long run by implementing wellness initiatives.
To learn more about how to tailor your workplace wellness programs to the requirements and preferences of your employees, consult the professionals at QuestionPro.
With the help of QuestionPro Workforce, you can learn more about meeting your employees' expectations and begin moving on to making a positive impact within your company.