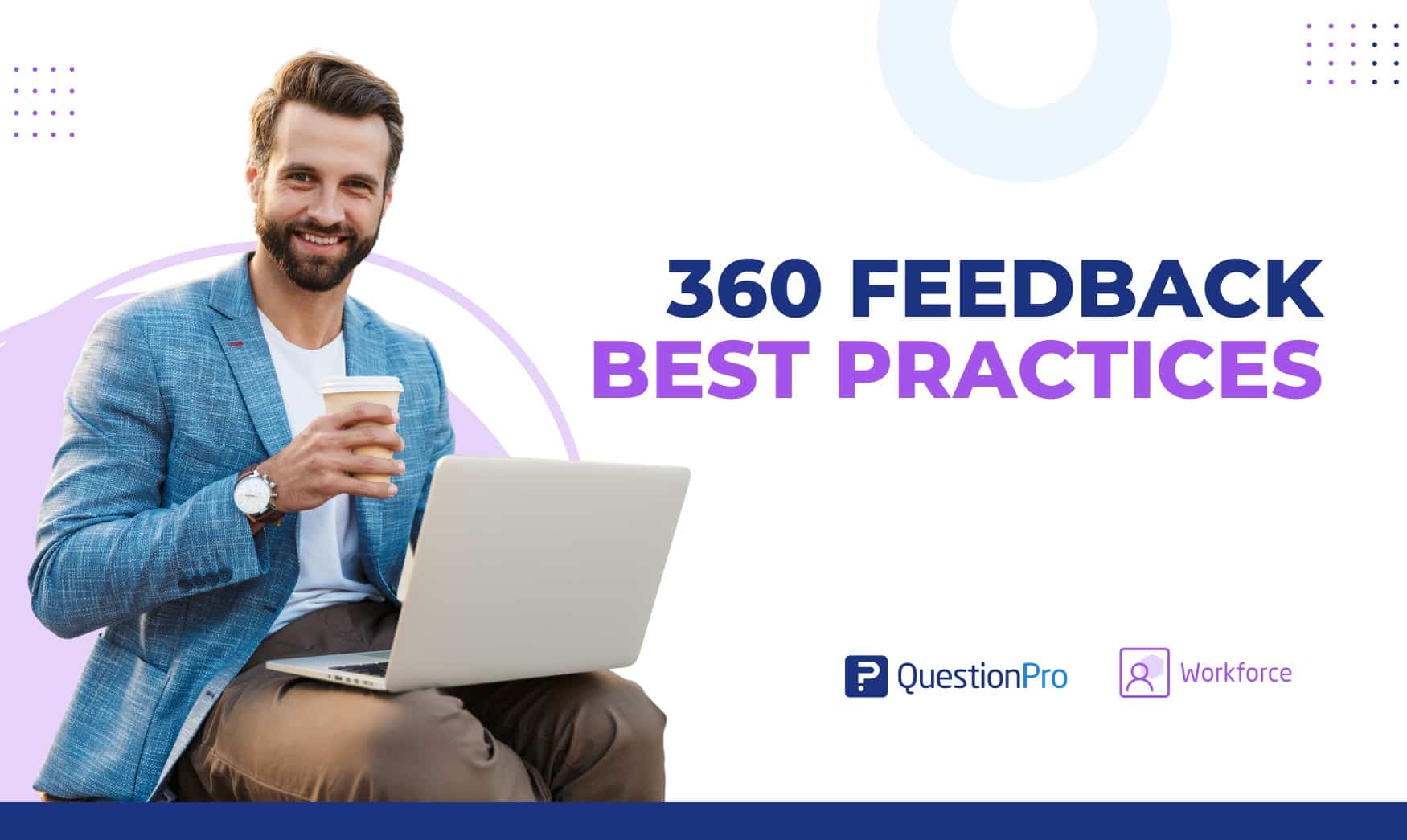 Great leaders know that to keep being great leaders, it's critical that they are always growing and learning. The world constantly changes, and we can't rely on the same set of skills that got us to a certain place to forever keep us thriving. Feedback and recommendations from those you work with the closest are one of the best ways to keep developing. These are some simple and important 360 feedback best practices to make sure you are getting the most out of it.
Emphasize the focus on development – while most 360 feedback is confidential, people invited to evaluate their colleagues or leaders still often worry if they will say something that will upset the person who they are giving feedback to, and if this can somehow be tied back to them. It's important that the program emphasizes the enormous benefit that the person receiving feedback will get, and that it will be used fully for their developmental benefit, and not in promotion or similar decisions.
The role of technology – 360 feedback has been around for decades, and remains for a good reason, because it's hugely valuable. How feedback is collected, however, has changed over time. At the origin of 360 degree feedback was collected through interviews, and now it's nearly always collected through survey technology. This is because technology makes collection a lot more efficient, while not losing the value of the feedback culture. Thus, more people can go through the valuable 360 feedback process, at a much lower cost to the organization. Not all technologies are created equal, however, so it's important to find the right one for you and your company culture. 
Choosing the best individuals to give feedback – by its nature, 360 feedback asks for input from the individuals direct manager, peers, and team. In choosing those who will provide feedback, again, remember, the main purpose of the feedback is to develop and grow. Choose individuals who you work with frequently, who you have worked on an important project with, who you know will be open about to now only give you positive feedback, but also areas where you can do better.
Be proactive in the process – while in most cases, the organization organizes the 360 feedback program, like most things in life, we'll get as much out of it as we put into it. It's important for those receiving feedback to be active in the entire process, which can span from putting careful thought into who gives you feedback to reminding the different individuals to complete the survey, and closely evaluating and taking ownership on taking action on the feedback.
Have the report focus on both strengths and opportunities – for most it's natural to quickly go to the areas where they scored the lowest, see where their biggest gaps are. The areas that a person performs really well in, however, will likely be the one that helps them achieve most success. So while one of the goals of 360 feedback is to identify areas that could be holding a person back from achieving their maximum potential, it's equally important to highlight their strengths in the report. It will both help them receive constructive feedback more openly, and will remind them what their strengths are, and to keep leveraging those for their success.
Planning and taking action is critical – after receiving the feedback, the person may need some time to process the information and think about the best course of action. In some cases a coach may be assigned to help the person take action on the feedback, but in many cases the individual will be the one owning their path. Thinking about 1-2 ways to keep leveraging your strengths is the first key step. Then, selecting 1-2 areas of development is next. You may need additional suggestions for the best course of action, and we suggest that no single person takes on the plan solely on their own. Work with your manager, your team, your people department, some up with a couple of goals and timelines, and get excited about the learning path ahead.
Conclusion
In a world where constant growth and learning are the keys to being a great leader, 360-degree feedback shines as a powerful tool for self-improvement. By embracing these simple yet essential tips, you can make the most out of your 360 feedback best practices.
Remember, the main focus is on your development, and any nerves or worries about feedback should be put to rest. Technology has made the process easier and more efficient, ensuring you and your colleagues can benefit from this valuable process.
When choosing those who will provide feedback, think of those who know you well and want to see you succeed. Be proactive throughout the process, actively participating in every step, from selecting your feedback providers to taking action on the received insights.
While it's natural to look at areas for improvement, don't forget to celebrate your strengths too! The report will highlight both your growth opportunities and the areas where you excel.
Lastly, take the time to plan and take action. Work with your team and manager, set achievable goals, and get excited about your learning journey ahead!
At QuestionPro, we're thrilled to be your partner on this growth adventure. Our user-friendly platform is designed to support your development, making the process fun and rewarding. Embrace 360-degree feedback with QuestionPro, and let's unleash your full leadership potential together! Start your journey now, and let the positive transformation begin!