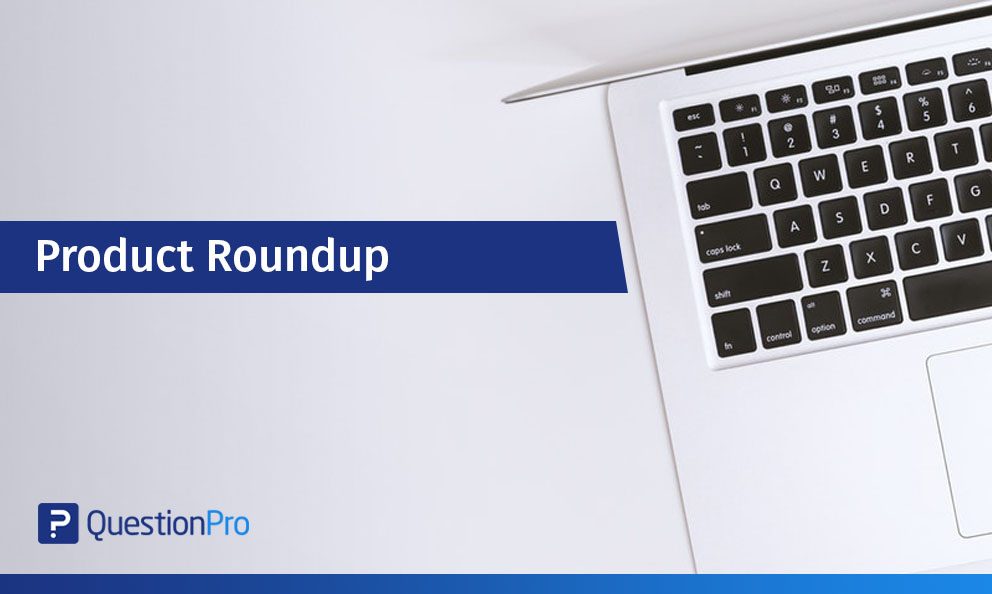 Discover how to highlight strengths and inverse correlations, how to manage survey folders, when to add SSO authentication to surveys and logins, and how to add an extra layer of security on custom variable surveys. In the world of employee engagement, discover Workforce's Framework XO and it's the ability to capture employee experience measured across the entire employment lifecycle. Finally, read the results of what men want from love and relationships from our partnership survey with Ebony magazine.
Surveys
Highlighting strengths and selecting any number of questions for Correlation analysis

If you are doing a correlation analysis, you can now select any number of questions to correlate and set the threshold of strength. Our tool will highlight the cells based on the strength of correlation to make it easier to view high and inverse correlation results.

How to prevent respondents from taking surveys multiple times using custom variables

Sometimes you just need a little extra security in preventing people from taking surveys more than once. We have enhanced the anti-ballot box stuffing feature to allow you to apply custom variables that validate the URLs people are attempting to access the survey with.

Add customer variables via SAML is part of SSO survey authentication

IdP users rejoice! Now you can pass through attribute statements that can be used custom variables for a survey that's been authenticated through SAML SSO. Does all of this sound like gibberish? We break down the basics of SAML single sign-on and its ability to align with high-security protocols so you can truly evaluate if it's something your organization wants to apply to your surveys.

Tips on how to manage and organize your survey folders

Spring cleaning time is here! When was the last time you organized your survey folders? Here are some tips to efficiently organize and manage your survey projects. You can now sort your survey folders alphabetically or by date created with our new folder sorting tool.

Workforce
Workforce feature release: Experience Frameworks XO!

Everyone thinks they can put an employee survey together on their own. And yet we find those self-made surveys can be terribly ineffective – inconsistent, unreliable, and misleading in what they measure. We're changing all of that with Frameworks XO. Choose from a proven set of employee experience measures across the entire employment lifecycle – from recruitment to onboarding to exit. We have 9 new Frameworks to choose from! Pick the ones that fit your distinct and unique organization and create a powerful employee survey within minutes. Over time, monitor trend and compare to the growing set of benchmarks in our database.  

Audience
What African American men want from love and relationships

In our joint study with Ebony magazine, we asked 700 African Americans to share their views on the strengths and challenges of living and loving in the 21st century. Last month we shared what African American women faced in finding love in society. But what about the guys? Could we expect the tropes of simplicity and predictability with regard to African-American males and the same subjects? View the interesting results we uncovered on African American men's thoughts on love and relationships in today's society.