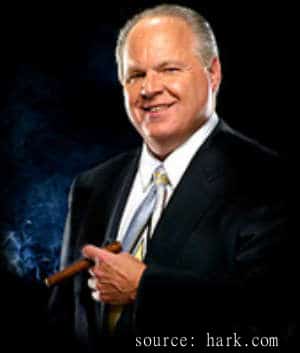 'Brand loyalty' is a hot topic at any time, especially with the proliferation of social media and rating platforms that can either bolster or threaten a brand's image. Brand loyalty is also discussed in terms of whether the mediums a brand chooses to advertise through (and more specifically the consumer sentiment around those mediums) have an impact on consumer opinion of the brand.
Not too long ago, Politico.com broke a story that the contract between Cumulus Media and "The Rush Limbaugh Show" may not be renewed. This exposed stories of consumer complaints (mostly on Twitter) prompting some brands to stop advertising on the show, despite a whopping 15 million weekly listener base.
Which begs the question – was this a small but very "vocal" consumer minority or does advertising associated with Rush Limbaugh hurt the advertiser's brand?
Because this has been an ongoing debate across the web, we set out to see if we could shed some light on the subject. We polled 1,655 consumers and asked the following question:
If a brand you trust advertised on The Rush Limbaugh Show, how would it affect your opinion of that brand?

From the above graphic, we see the results:
46% of the respondents said their opinion would be unchanged;
31% said their opinion would be positively affected;
12% said it would be negatively affected;
and 9% don't know who Rush Limbaugh is.
If we then remove those who have been living under a rock, we see 52% unchanged; 35% positively affected and only 14% negatively affected. Or said another way:
Out of the people surveyed who know who Rush Limbaugh is, 87% would either be unaffected or positively affected, by a brand they trust, advertising on The Rush Limbaugh Show.
I honestly assumed this was going to go the other way; but that's why we do the research!
Now here's where I open it up to any researchers who would like to comment. Disagreements with my analysis are TOTALLY welcome and even encouraged. Thanks for reading!