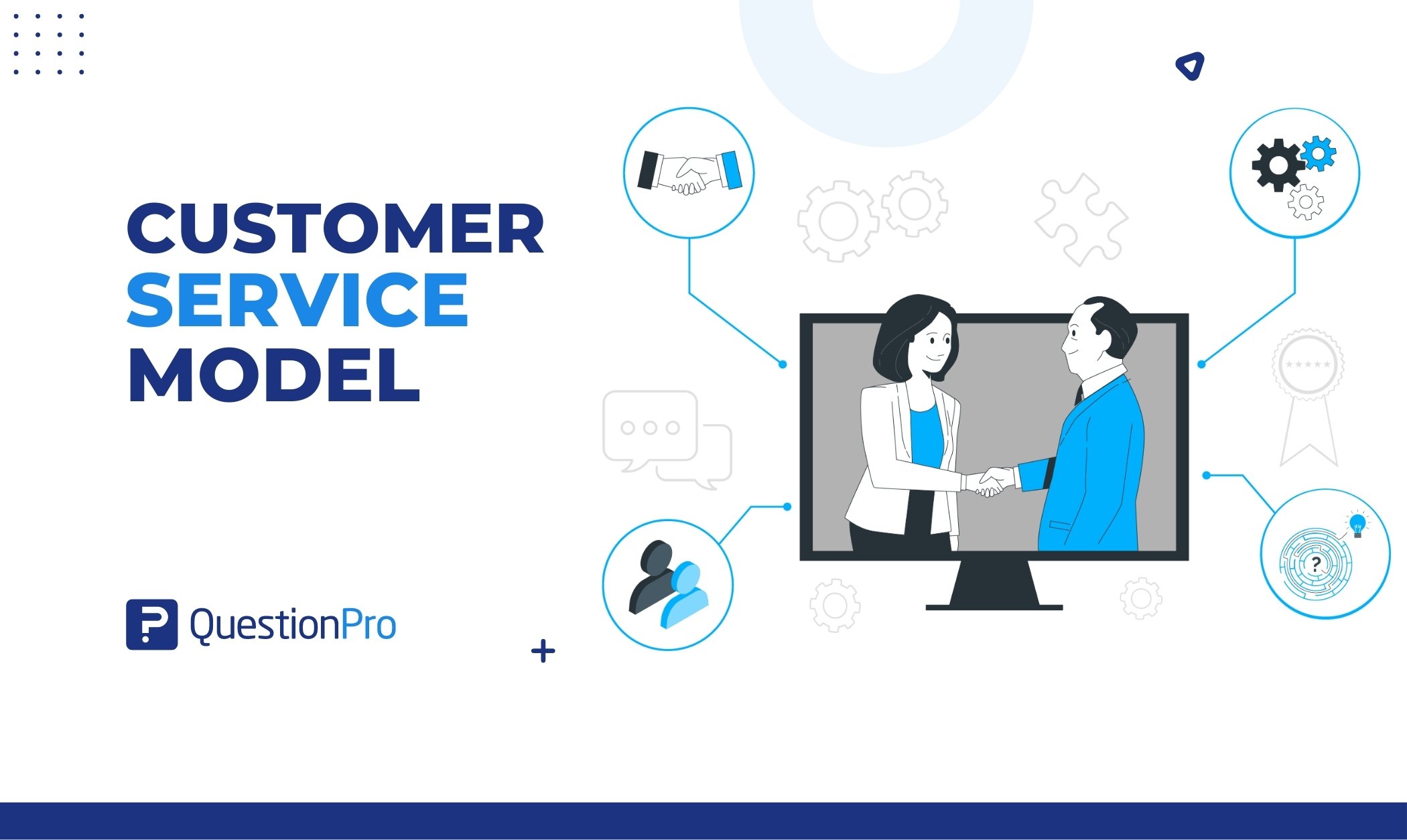 In today's hyper-connected world, businesses are increasingly realizing the significance of providing exceptional customer service. A well-defined customer service model serves as a roadmap for organizations to deliver outstanding support, foster customer loyalty, and gain a competitive edge. In this article, we delve into the concept of a service model, explore its importance, and outline key indicators of a successful model that drives customer satisfaction.
What is a customer service model?
A customer service model is a structured framework that guides how businesses interact with customers throughout their journey. It includes communication channels, service processes, staff training, and feedback mechanisms. Implementing a strong customer service model ensures consistency and personalization in customer interactions, aiming to exceed their expectations. It also enables businesses to streamline processes, handle inquiries efficiently, and collect valuable feedback to improve their services.
A robust service model offers several benefits. It establishes consistency in customer interactions across channels, building trust and reliability. Personalization allows businesses to cater to individual customer needs, fostering loyalty and repeat business. Efficiency in handling inquiries reduces wait times and enhances overall satisfaction. Additionally, by actively listening to customer feedback, organizations can identify areas for improvement and make informed decisions, ultimately delivering exceptional service experiences and differentiating themselves from competitors.
It is essential for businesses as it provides a structured framework for consistent, personalized, and efficient customer interactions, leading to stronger customer relationships and long-term success. By prioritizing customer satisfaction and continuously improving their services, organizations can thrive in a competitive marketplace.
Why is a customer service model important?
Implementing a service model brings forth numerous benefits for businesses, including:
Enhanced Customer Satisfaction: A well-designed customer service model enables businesses to address customer needs promptly and effectively. By providing seamless support experiences, businesses can elevate customer satisfaction levels, resulting in increased loyalty and positive word-of-mouth.
Improved Brand Reputation: Exceptional customer service is a key driver of brand reputation. When customers receive consistent and personalized support, they develop a favorable perception of the brand. This positive reputation not only encourages customer retention but also attracts new customers.
Competitive Advantage: In a crowded marketplace, businesses need to differentiate themselves from their competitors. A superior service model can be a unique selling proposition, setting a company apart by offering unparalleled support. This advantage can sway customers to choose one brand over another.
LEARN ABOUT: Employee Experience Framework
Elements of a Good Customer Service Model
Evaluating the effectiveness of a model is crucial for continuous improvement. Here are some indicators that signify a strong customer service model:
Seamless Multichannel Communication: A successful model leverages multiple communication channels, such as phone, email, live chat, and social media, allowing customers to reach out through their preferred method. Integration and consistency across these channels ensure a smooth and seamless customer experience.
Swift Responsiveness: Timeliness is key in customer service. A good model ensures that customers receive prompt responses to their queries or concerns. Implementing efficient ticketing systems, establishing clear response time expectations, and empowering support agents to resolve issues quickly is crucial for delivering swift support.
Personalization and Customization: A customer-centric model emphasizes personalization. By utilizing customer data and employing customer relationship management (CRM) tools, businesses can tailor their support to individual preferences and anticipate customer needs. Personalized interactions make customers feel valued and enhance their overall experience.
Proactive Issue Resolution: A proactive approach to issue resolution sets a strong customer service model apart. By monitoring customer feedback and identifying recurring problems, organizations can proactively address issues before they escalate. Anticipating customer pain points and taking preemptive measures showcase a commitment to customer satisfaction.
Conclusion
A well-structured customer service model is a fundamental pillar of successful businesses. By investing in a model, organizations can elevate customer satisfaction levels, cultivate a positive brand reputation, and gain a competitive edge. Prioritizing seamless communication, swift responsiveness, personalization, and proactive issue resolution are essential elements of a strong customer service model.
Continuously refining and enhancing the model based on customer feedback and industry trends ensures that businesses stay ahead in providing exceptional customer experiences. Embrace the power of a service model and unlock the potential for long-term success.
Ready to optimize your customer service model? Harness the power of customer feedback and data-driven insights with QuestionPro, a leading customer experience management platform. With its comprehensive suite of tools and analytics capabilities, QuestionPro empowers businesses to gather, analyze, and act upon customer feedback, enabling the design of effective service models. Visit QuestionPro today and revolutionize your customer service approach!
LEARN ABOUT: Data Management Framework