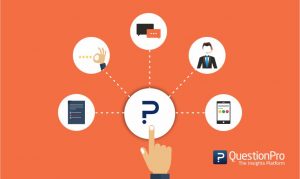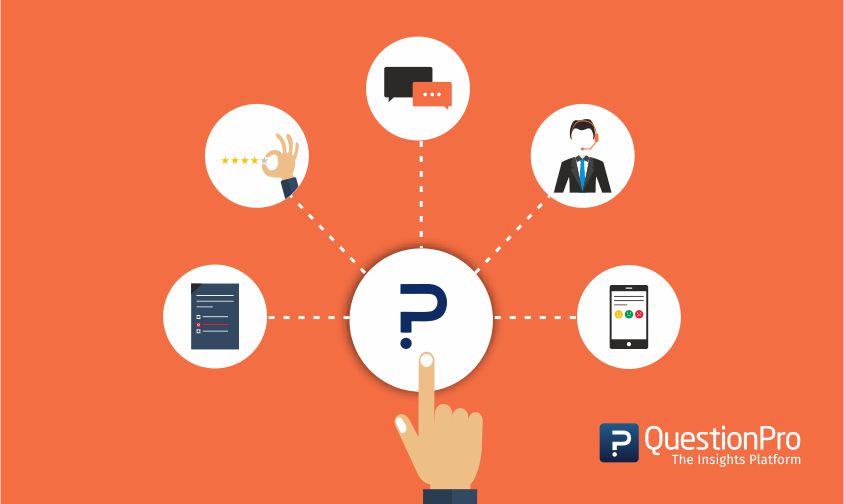 "What do my customers want?" This is the question that every organization today is concerned with. Modern businesses have already understood the fact that coming up with great products and services is only one side of the coin. An amazing customer experience bundled with great products and services is what keeps your business ahead of competitors. Almost every business owner spends resources for providing basic customer service. But, an improved customer experience will earn you customer loyalty. QuestionPro's CX platform comes with all the necessary features you need, to assess your customer satisfaction levels and keep track of your customer loyalty.
Difference Between Customer Experience and Customer Service
When Bain and Company carried out a survey and asked organizations to rate their customer experience quality, 80% of the organizations told they were delivering a superior experience. Contradictorily only 8% of the organization's customers believed that they were receiving superior customer experience. And this turned out to be a jaw-dropping scenario for the organisations as well as the researchers. What could be the reason behind the organisation's misconception about the customer experience they offer? So let me bring you on the same page, this has happened because of lack of understanding of Customer service and Customer experience.
Understanding by a Case Study
Let us look at an example to understand these concepts. Back in 2013, Harvard Business Journal conducted a study on Customer Experience. What they found after a few months of researching a popular cable business was totally surprising.
This cable business in question was sending out regular customer surveys after every interaction with each of their customers. That is after a cable technician would install their product inside a home, the company would email the customer a survey asking how the installation process went. This survey strategy always yielded fantastic results. They would consistently get 4.5 out of 5 stars for their Customer Service.
They also wanted to improve retention. So their C-Suite decided to send out surveys at random to their customers asking how their overall experience was with the company. Notice that this is a completely different survey strategy than what they were used to. This survey strategy yielded horrible results. They saw an average of 2.5 out of 5 stars for their Customer Experience. This is what puzzled the researchers. How does a customer, who felt like they received amazing Customer Service, turn around and say they've had a terrible overall experience with the company?
Reason for Detraction?
This happened because the cable company failed to understand the difference between Customer Service and Customer experience. The company was simply dressing up customer's issue instead of healing it. In other words, the company was only being reactive instead of being proactive.
Customer Service is reactive, whereas Customer Experience is proactive. A business is reactive to its customers when it is not preventing the customer issues, but are just trying to solve issues once it has surfaced. On the other hand, when a business is proactive with towards solving customer grievances, it is actually taking time to understand what issues might happen and prevents them from happening. In short, it was only providing a great customer service and not a customer experience. And in return, they earn the loyalty of their customers.
How can a Survey Software help?
Not any survey software, QuestionPro's CX platform is designed being mindful of these differences. Our survey software not only provides insights to your customers but also equipped with features to measure your customer loyalty. If you can measure it, you can improve it. Our 24X7 support team can help you understand your customer journey and identify the touch points of customer interaction with your brand.
From the stage of Awareness till Advocacy, QuestionPro's survey software has different features to help you accurately calculate customer loyalty. We also analyse the feedback over time and help you track the changes in customer sentiment. Our survey software can also be conveniently integrated with popular CRM you might be already using. Our mobile application is capable of collecting data online and offline keeping you in touch with all of your customer communities that might be hard to reach online. The survey software comes with options to add your personal touch and send out branded surveys and gives an opportunity to promote positive feedback via integrated social media buttons.
Many organizations may be ignoring or failing to understand the difference, and this created a delivery gap. It is extremely difficult to understand what customers really want and build good relations with them. With the modern-day competition in every industry, retaining customer loyalty is only going to get harder. Our survey software can help you close tactical and strategic loops of customer feedback. QuestionPro is your technology partner helping you be proactive rather than reactive.