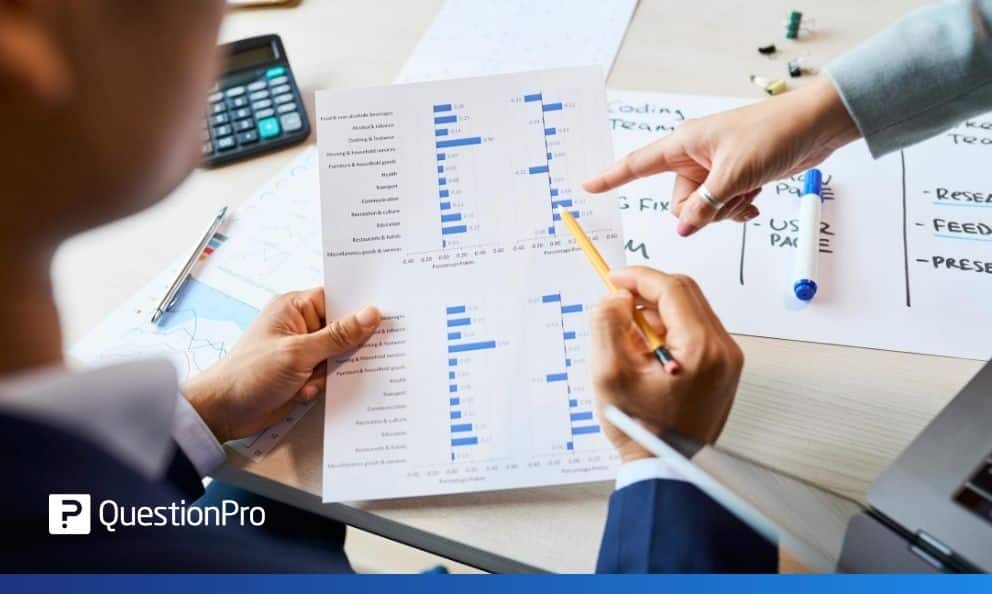 Customer feedback is vital for any brand to be successful. It lets organizations know how well their customer initiatives are doing, what changes need to be made to improve customer experience, devise new consumer strategies, boost customer loyalty, and elevate customer satisfaction.
What is a customer survey program?
Using customer surveys to collect customer feedback is preferred by most organizations. These surveys can either be conducted immediately after a purchase has been made or annually, bi-annually, etc. This entirely rests on the focus of your study and what you hope to achieve. A well-oiled survey program can help tremendously in improving business performance, revenue, and customer experience. Let us look at how to build an efficient consumer survey program.
LEARN ABOUT: Employee Experience Framework
A framework to build an excellent customer survey program
Now that we know of the importance of having a consumer questionnaire program let us look at how you can go about building one. Remember these seven steps or elements when embarking on building a customer survey program.
1. Keep your customer surveys short and simple
Design your online consumer surveys to make the survey-taking experience easy and quick for your respondents. Long surveys with vast amounts of open-ended text questions are a big no! If you do that, prepare to have low survey completion and response rates. An ideal customer survey should never exceed ten questions, and the maximum amount of open-ended questions should be no more than 2. While this may differ with products, services, and brands, remembering this ratio will help you get maximum responses on your surveys.
2. Embedding your surveys
Survey platforms such as QuestionPro provide an option in the tool to embed the surveys or at least the first question in the invite. People prefer not having to navigate out to other websites or platforms to answer surveys. If you can embed your surveys, this will boost your questionnaire completion rates. Respondents who answer the first question are more likely to finish the entire questionnaire. Embedding your surveys also alleviates any customer concerns about authenticity and security.
3. Customize your surveys
It is good to customize your online consumer surveys to resonate with your brand colors, themes, language, and logo. Such surveys have better completion rates due to brand recall, and customers trust them easily. Another critical benefit of customizing your questionnaires is sending various versions to your segmented data. You can use the results from such A/B tests for any future surveys.
4. Make your invites special
When you send customer surveys, make sure you personalize them and have a good design and content to boost open rates. Respondents who will open your email will answer your surveys. To make that happen, you need to catch their attention and give them a reason to answer your surveys.
5. Take prompt actions
Customers will provide honest and candid information to your surveys. You need to act on that information and bring about swift changes to your customer initiatives. Most organizations are guilty of conducting surveys but not using customer feedback to define and refine their customer processes. Sitting idle on customer survey feedback is worse than not conducting surveys. The sooner you use consumer feedback, the more customers will appreciate your brand. You can always bucket customer feedback in three categories, based on the urgency and ease of handling or addressing it. Make sure you have the necessary support and tools to respond and bridge gaps.
6. Filter for deeper insights
Filtering your survey results will give you insights that will help you plan your customer initiatives better and improve your business. Your customers are unique; they belong to different regions; they have different tastes, and much more. Use that information to uncover patterns and use them to your advantage. Using QuestionPro CX for managing your CX processes is a great idea. Get specific insights and use to deliver exceptions experiences. You can try the trial version for more to see how it can suit your organization's needs.
7. Schedule your surveys right
This is not only to do with the time and day of the week. Needless to say, that is extremely important. If you send the surveys at the wrong time, then it's not going to get you responses or not the amount you expect.
Remember to segment your data and send it in batches to have new information with every survey cycle. This will also help in analyzing your questionnaires better for deep insights.
These are the top 7 tips that have helped us conduct our surveys successfully. Many of these can be managed through our QuestionPro CX platform. You can try the trial version to see for yourself.
QuestionPro offers some of the most advanced customer experience tools available. Gain valuable insights into your customers' thoughts and feelings using QuestionPro CX software today.