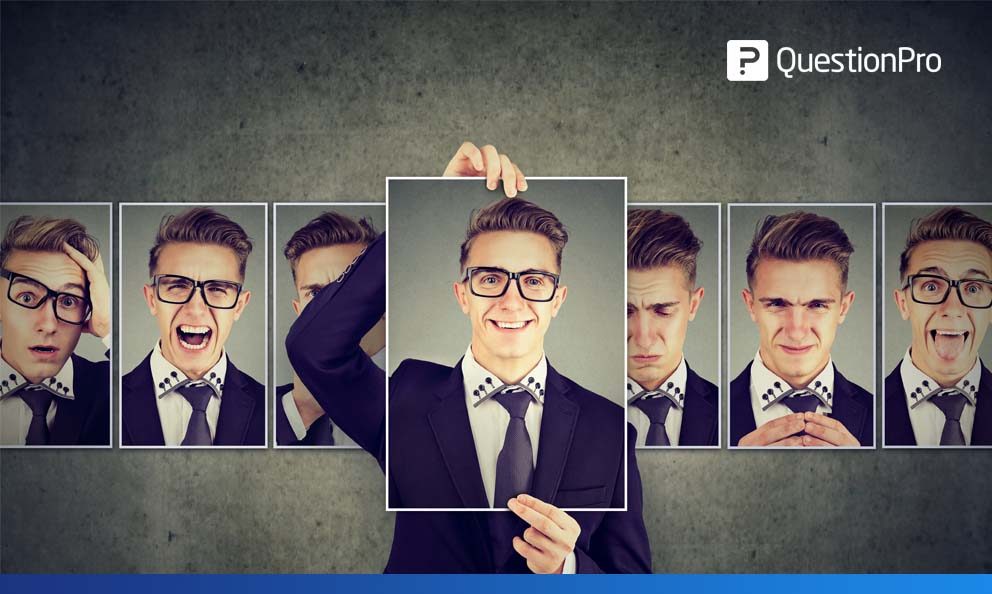 What is employee sentiment?
Do you remember when employees used to decide which firms their organization could associate with to do business? No! Well quite right. It's been over a century that employees don't dictate the terms and conditions of their organization. The only real influence that employees have on their organization is through their union, but this doesn't hold true for all organizations. 
Most of the organizations have a set of rules and regulations and the system is extremely robust with little to no scope of error. But one should not forget that these processes are man-made and there will always be a margin of error associated. 
Having said that, unions may be a rare sight today, there is a new powerful approach- employee sentiment. 
It surprises me that even as we stare at the dawn of a new era, there are many company leaders and corporate bosses that fail to acknowledge that employee sentiment can literally dictate how and why businesses make their decisions, this includes their customers, products and services offered, even which other firms can they be associated with.
Learn more: Voice of employee survey questions + sample questionnaire template 
Example of how employee sentiment is changing the game
One of the incidences in the recent past where employee sentiment dictated the business decision was Google not renewing the Pentagon contract. 
According to The New York Times, Google did not renew the contract with the Pentagon for artificial intelligence, hoping to head off a rebellion by employees being upset that the technology could be used for lethal purposes. 
Employees in organizations like Salesforce and Microsoft have also have complained about the social media firm their organizations are associated with. Voice of employee cannot be taken lightly. 
Employee sentiment has gone a step beyond and even dictates employee retention. Google was forced to let go of an employee for his sexist remarks, there have been reports of many top-level executives asked to leave the organizations for sexual harassment allegations. 
Employee sentiment power 
Social media has a great influence on not only the millennial generation but overall. Social media has facilitated public sharing without any boundaries and people are invited to express their opinion on anything that is posted on social media good or bad! 
Many organizations have in recent times shown openness that encourages employees to share their sentiments internally. Many organizations have their internal channels of communication, developed purely to share employee opinions internally rather than sharing their unbridled opinion out in the open. 
But it is not always smooth sailing. Organizations have also experienced the downside to this practice, where these discussions threads have been leaked in public and their sentiments ended up damaging the organization's reputation. When such forums start acting on individuals' discretion, it is difficult for organizations to strike the right balance between openness and workplace culture. 
Learn more: Top 20 culture survey questions you cannot afford to miss 
Finding the secret to employee success with employee sentiment
Employee sentiments can harness a lot of positive development within an organization. Organizations need to keep a check on the organization's health, this is how they will know if their employees are happy or not. 
Most organizations have implemented some sort of business intelligence tool to enable decision-makers to monitor and understand their employee behavior to keep making informed decisions. Organizations that don't understand the importance of this data are at a great competitive disadvantage. Organizations can find the secret to workplace success with employee sentiments, this is how: 
1. Retaining their employees
In today's workforce environment employee retention goes beyond offering compensations that are better than the industry standards. It's not just how hefty their paycheck is, it's about the workforce, it is about them, the human element.  The secrets of keeping your stellar performers happy and productive to derive insights through employee surveys. Collect, analyze and implement the data thus obtained. 
2. Developing next-gen leaders
It is your star performers that need to be trained to become good leaders, it is not just about managing the organizations to the best of their abilities it is also about understanding the most important asset of the organization- human resources! Encourage your leaders to share what they do differently to achieve results and how can you provide them with a conducive environment so they can nurture your employees. 
3. Create a culture that attracts people 
A flexible work environment, being open to feedback, implementing new ideas and practices, offer your employees an environment that will encourage them to stay. It's not about free beer and pizza on Friday, organizational culture goes far beyond that, it is about enabling your employees and giving them the right direction to improve themselves professionally and personally. 
Final thoughts 
Employee sentiment clearly is there to stay, over the time there will new influences and in some cases, history might repeat itself, but what is likely to come is in the future, it is yet to arrive, what is here right now are your employees and how they feel in your organization. 
Once the genie of out of the bottle, you can expect great magic to happen! Learn to understand your employees and help them engage in activities that will help them professionally and enhance their creativity at work, understand their sentiments.  
QuestionPro Workforce helps HR managers monitor and gauge staff engagement, workforce productivity, etc. Try the software, it's simple and takes only a minute to set up.