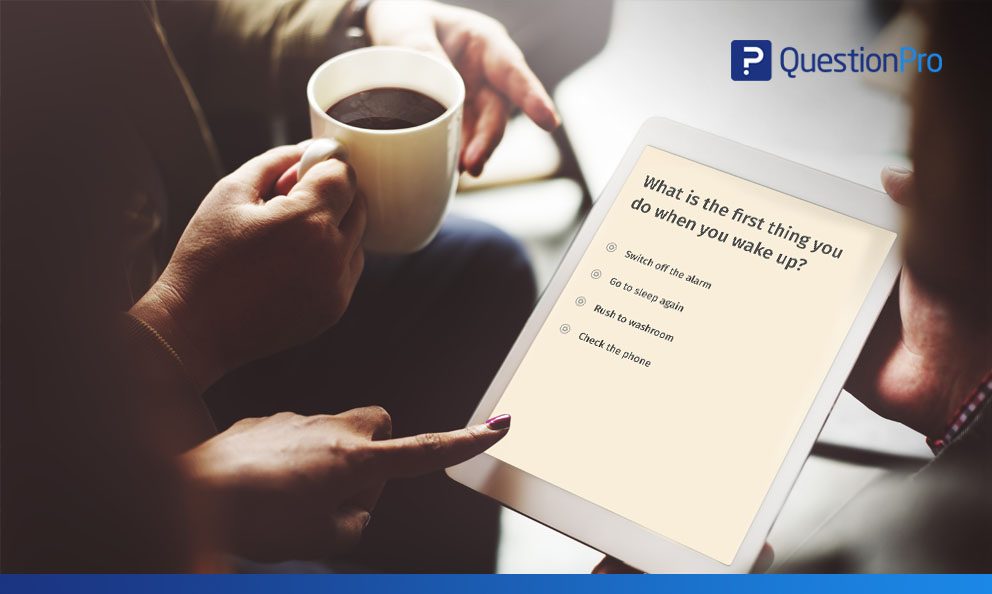 What do you mean by a free online poll? 
A free online poll is a time tested approach to research and analyze people's opinions. Online polls are extensively used to predict the outcome of elections. Nevertheless, today online feedback polls emerged as the most convenient and handy tool for the marketing community. In addition to that, the business community is perceiving online polls as a major contributor which contributes a lot in shaping and strategizing their business decisions. 
The kind of insights and the valuable information collected through free polls is instrumental in explicating strategies that are beneficial for business growth. With online polls, business owners get reliable and primary data for differential use like launching new products, understanding new markets, knowing your customers, strengthening business relations, etc. 
Going a step ahead, informal polls conducted through websites or social media are engaging an increasing number of netizens, providing them, politicians, researchers, and media houses a real-time snapshot of the public's mindset.
Tips to create an engaging free online poll 
When you see or participate in a free poll, it is but obvious if you think it is just a simple question… right? But when you start using an online poll maker to create a poll, you understand it is not at all a cakewalk as you have thought. Although an online poll maker will reduce the majority of your efforts and will also give you access to the appropriate poll templates, you still have to juggle for creating your first poll online. Furthermore, the drag-and-drop interface and subsequently easy UI will give you a false impression that creating an online poll is extremely easy. 
If you want to create an engaging, productive, and effective free for gathering some predictive outcome, do follow the three tips mentioned below. 
Opt for close-ended questions:

In an online poll maker, you will find a variety of close-ended questions like – Single choice, multiple choices, semantic differential, drop down, checkboxes, ranking, etc. Close-ended questions being conclusive generate data that is easily quantifiable. Therefore, prefer to create your first free poll using a close-ended question. 
Ask a short but punchy question:

A good free poll is enticing and motivating to participate. Simply after reading the poll question, audiences will start judging if their time will be well-spent by taking the poll or they will be wasting their time by participating in it. Therefore the question type and tone of the question matters a lot.
Remember, a great poll starts with an equally great question. Therefore, wrap up a question, in not more than 10 to 15 words, ensuring the tone of the question is hitting hard on the subject. A short and punchy question means more people understand the question; leading to a higher response rate.
Don't ask more than three questions:

A poll is good and more engaging if it has not more than three questions. Nevertheless, many researchers think that asking one question in a poll is enough to predict the trend or analyze people's mindset. A poll is a miniature survey which must be limited to not more than three questions and that too in a systematic flow. 
For lengthy questions or for more questions you do have the option to create a survey using the same online poll maker. A poll maker doubles up as an online survey software using which you can create a lengthy survey questionnaire. Alive audience polling having multiple questions will lead to frustrated respondents, lower completion rate and faulty data collection. Therefore avoid asking too many questions in a free online poll.
Avoid double-barreled question in a free online poll 
When you are writing questions for the live audience polling, ensure its tone is not compelling respondents to take sides or forcing the participants to sway to one side of the argument. We call such questions double-barrelled or a leading question. Additionally, it is always better to avoid incorporating two questions in a single question.
Example: How satisfied are you with your boss and pay? The question is phrased loosely which will create a problem for respondents. The respondents will not understand what to reply to. What if they are satisfied with the boss and unsatisfied with pay, else unsatisfied with the boss and satisfied with the pay. Therefore, break down the survey into two questions, one asking about the boss and others about pay.
How businesses can utilize a free online poll
You might be running short of time, but polls conducted online is a way of instant engagement. In the world of drag-and-drop technology creating and distributing a free poll is an easy first step towards collecting interactive data. 
Unbelievably, live audience polling is full of potential to convert passive audiences into active participants. After all, we all love commenting and giving opinions, for us a free online poll is a medium to give opinions and suggestions for free. Who knows, your response can lead to updating the product or can become a fascinating subject for a new book.
Create a free online poll on a particular topic:
A poll is a standalone piece of research carried out with interactive content to tackle either big or not so big question. For example: "Do you think Real Madrid will win La Liga 2018-19 without Christiano Ronaldo?" 
Else, you can create a poll to have some fun around a specific subject to generate interest amongst people. 
For example, an organization hired a new CEO and to announce the news they conducted a poll online within the organization asking employees, 
"What would make your workdays better in future?" to answer the poll they provided options like 
New boss with hair on his head.

New boss with a sense of humor.

New boss with free snacks.

A new boss like the old one.
The best thing about live audience polling is you can share them on your social media accounts, send a poll link via email, embed the poll on your website or present it as a popup.
Place free online polls on your website: 
Polls play a credential role in getting feedback. Whether it is about gathering insights about your website or a piece of content you have published in the blog. Remember, people who participate in your polls are far from engaged and will stay much longer with you. Not only placing poll online on your website will increase visitors' time on your website but their participation in it will increase the chances of adding more satisfied and happy visitors.
Compared to surveys, it is easy to create a poll. A free online poll is convenient and less time-consuming to participate. They can be easily displayed on any web page and can be easily navigated towards. 
Simple straightforward questions with simple straightforward answers remove the remaining ambiguity. The only precaution you have to take is to ensure using a trusted and proven online free poll maker tool having enough features and capabilities under one roof to lessen your burden.
Promote new products using free online polls 
People are interested in purchasing things that are tried and tested. Using an online poll maker to make people aware that the same product is being used by many people and they are happy about it. It will surely increase the sales of your product. 
Apart from that, before launching a new product you can conduct a live audience polling to understand the most pressing issue people faced while using a specific product you will be launching. After you have the necessary insights you can again conduct the poll to inquire if your product is successful in over bridging the same issue or not. 
Live audience poll conducted to understand what and how people think about a certain product you are planning to launch is a great resource for market research ensuring your product is devoid of all such negative issues. A free poll is easy to distribute and participate and has a real-time element attached to it. For sure, businesses are perceiving free poll as a major tool to enhance their existing presence and to generate excitement and anticipation around the new product.
Conclusion
A free online poll is the best thing happened to brands and its arguably better for brief market research. This is because businesses depend on engagement – engagement with customers, clients, employees, stakeholders, vendors, etc. Such engagement is a tangible measure of success and growth, whereas an online poll maker platform provides a platform for an alternative way of interaction. 
A poll online is supposed to generate a higher level of engagement as it provides two-way interaction between businesses or researchers. The poll online will keep the respondents busy and engaged. Just follow the tips and best practices to create sensible poll questions and conduct a free online poll. 
Remember, no poll is perfect, but investing time and thought into planning, designing, and working on content will bring you much closer to the insights you need.