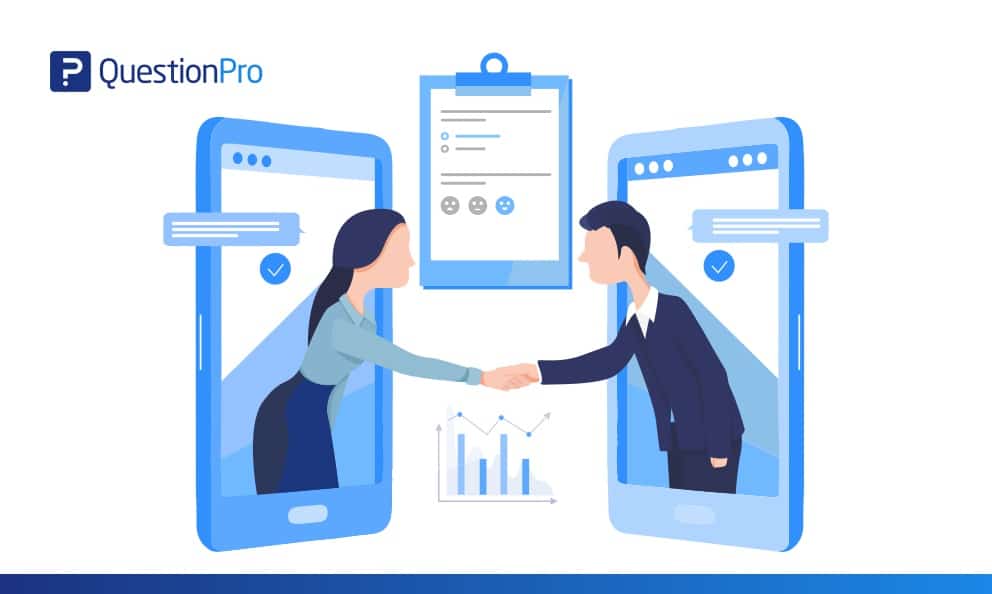 Do you find yourself in a situation where you can't meet people in person but still want the show to go on? Have you recently canceled your offline event and moved online? 
Chances are you might be stressed and busy planning for the event. You need resources for online events that will make your job easier. One of the challenges faced in online events is to keep the audience engaged. How do you if someone's listening to you or not? How do you know if you should present better content?
Sensing people's preferences and reading their minds definitely helps, but the best decisions are made based on the data. And one of the easiest ways to collect data is to create a survey.
It just takes three simple steps to run an online survey.
Create a questionnaire

Distribute a survey

Analyze the data
While a survey seems like the most simple suggest sometimes it can be the most powerful. To fully support you in this increasing remote economy we have compiled a list of our free online event resources that will help you conduct online events and gather data.
This is the best tool if you want to conduct a quick online poll and show the results to all participants. That means anybody in the poll room can view how they stand as compared to others and what's popular among the audience. 
Create a free account with QuestionPro and access LivePolls. To enter a poll, all a user needs is a poll URL and PIN.
Let your poll participants express themselves and share their opinions as you speak. LivePolls enable you to team up with your audience to vote and choose the best comments. The screen of the host acts as the source of the session. At any point in time, the host and the respondents have a common view of data.
Timed questions:

There aren't points just for correct answers, but also for how fast one responds. What makes it even more interesting is, the fastest respondent gets extra points.
Leaderboard

: Both the presenter and respondent can view the scoreboard. This makes the complete process quite transparent.

Real-time results

: Know your audiences' preferences with a chart that updates in real-time after each question.

Score dashboard

: Get a glimpse of device usage, top respondents, accuracy rate, and more.
While anyone can use it for fun (and serious too) quizzes and collecting quick feedback, some of the ideal users of LivePolls can be:
Enterprises:

Organizations can use run polls during online conferences, employee engagement programs, and townhalls. 
Academic institutions:

Universities and schools can engage with the students in a way that will spike their interest and ensure their involvement. They can use LivePolls for web-based learning programs, quizzes, and online student seminars.
While there can be major differences between setting up offline and online events, some of the things remain common. For instance, feedback collection of the guests, speakers, and attendees. Check out this blog for tips on how to conduct an effective event feedback survey and top post-event feedback survey questions.
Event feedback survey template

: If you do not want to spend time on creating the questionnaire to get feedback for online events, use this free survey template. You can also customize it to add or remove questions as per your needs. 

Event evaluation survey template

: Event evaluation questions help gather actionable feedback from the event attendees. At times you feel you pulled off the event well. But it may not be the case with your audience. This post-event survey evaluation template will help you know how the event actually went. It is a general meeting evaluation template and can be used for both offline and online events.
Hope these resources will help you conduct an online event effectively. If you need any help with how to create a survey, get in touch with us. We'd be happy to help.