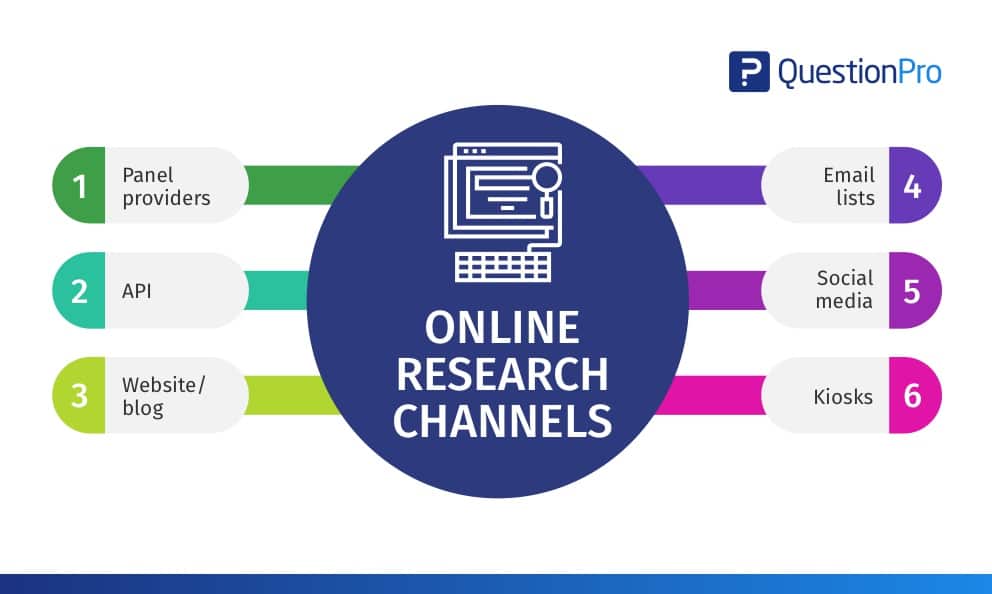 Choosing the right audience for your market research inquiries can be challenging. Discover QuestionPro Audience a cutting-edge audience targeting software that enables you to run a survey and reach respondents who meet your targeting criteria. It does all this effortlessly and affordably with the help of a worldwide network of pre-screened real people just like you and me.
What does it mean to buy survey responses?
To buy survey responses means the same as purchasing a survey sample for an online market research study. Every day, businesses conduct extensive research with different business motives in mind for in-depth insights. They strive to equip themselves with the business data needed to make decisions. Ever wonder how they manage to collect this data within a short span? Moreover, what makes them trust the information they collect to make colossal business decisions? They buy survey respondents or collect data from panel members.
These target survey audiences are pre-screened and pre-qualified to take part in various research studies. They recruit themselves to research panels by sharing a bunch of demographic information on screening questions. Organizations, too, invite their customers to be a part of their panel. Whatever be the recruitment channel, panelists undergo a rigorous screening process where they share a bunch of professional, personal, and demographic details to qualify themselves for future surveys.
Discover in 3 minutes how Audience by Question Pro can address all your market research needs. 
Request more info and select your respondents 
Why is buying survey responses beneficial to your company? 
Survey responses help researchers get the answers from real people to make decisions. Purchasing a research sample from a trusted sample provider only helps capture this data quicker and more accurately. As online panels are reliable, businesses use survey responses collected from panel members to make accurate decisions, especially in a high competition market. The reasons for buying survey responses from online panels? Speed of responses, the accuracy of data, and reliability of panelists.
Here are a few scenarios of buying survey responses:
Market research surveys:

Before launching a product or service in the market, businesses run a market research survey to gauge the product or service's success. For this, they conduct a market research study by buying only a selected set of respondents who fit their targeting criteria. These respondents help the business test new ideas like product packaging, design, and pricing research.




For example, a cat food company wants to begin doing business in California. Their population of interest would be all cat owners in California. The company will approach a panel provider to target survey respondents to reach out to these owners for further decision-making.

Customer satisfaction: Customers are the driving force for any business or organization. Organizations must understand their customers to see what can be improved and profit. Thus, they run customer satisfaction surveys to read customers better. They use the feedback provided by end-users to make improvements, hence expanding and flourishing the business from the survey results. Organizations continuously monitor the performance of their brand by acquiring survey responses.
For example, customer satisfaction surveys are sent out at various touchpoints in the airline industry, like after the flight is booked or after the actual trip. In some cases, airlines collect survey responses after the customer contacts customer service or even after six months after the flight to gauge customer loyalty. Airlines try to find out how they can improve their service.
Monitoring competition: M

ar

ket monitoring is a continuous activity. It helps businesses understand market dynamics. Organizations always need to remain on top and continuously monitor their competition. Thus, they conduct due diligence on their competition with the survey results.
Learn about QuestionPro's access to high-quality respondents Audience Software 
How to buy survey respondents for online research?
Once you design your survey, various channels can get survey responses. Researchers must pay for some, while the others are free channels. Let's look at the most common avenues to target survey respondents.
Panel providers:

Hands down, panel providers are the best source of getting survey responses. Panel providers manage a massive community of pre-screened survey respondents who are ready to take surveys. It is a widely used source of targetting survey respondents to get accurate survey results.

API:

An application program interface (API) is a great platform to purchase survey responses. A researcher logs into the panel provider's tool and chooses the population of interest, the location of the survey, the number of survey responses needed, and a few other details. Once the audience is specified, the tool launches the study directly, and answers start coming in automatically.

Website/ blog:

Websites and blogs are excellent platforms to target respondents for a survey. The researcher (individual or organization) posts a link to the survey online on his website and can offer incentives for individuals taking the survey.

Email lists:

One of the best ways of surveying the target market is by leveraging the existing client base. Using a tool like HubSpot even helps to send out automatic 'reminders' to the respondents who have not taken the survey.

Social media:

The scope of social media today is extensive. Social media helps you get direct feedback from customers and potential clients. Promoting a survey on social media shows the customers that their opinions are valued, resulting in a high incidence rate.

Kiosks:

Kiosks are a great way to grab respondents. Brands place them at trade shows, malls, museums, and other public places. They generally place kiosks at the check-out area or near the billing desks to capture their customer experience.
Buying survey responses with QuestionPro Audience:
QuestionPro Audience offers effortless and affordable access to survey respondents all over the globe. These real people are pre-screened and mobile-ready to answer various studies relating to different topics and different targeting criteria. You can target your survey audiences having a high incidence rate for your survey from QuestionPro Audience in the following two ways:
Self-sample selection:

Choose a research sample with three easy steps using QuestionPro Audience. Use the automated

platform to specify your target audience. Specify the demographics, such as age, gender, nationality, annual income, and more. Also, put in your project specifications like the number of responses, and survey length and automatically launch the survey to a vast pool of panelists.
Here's how to purchase a sample directly from QuestionPro in three easy steps.
 Get in touch with us: For researchers who prefer a 'human touch' when dealing with samples, contact us here, and an expert will get back to you immediately to discuss your requirements in detail. You can also write to us at sales@questionpro.com, and we'll be there to help you find the right target for your next research project.
With QuestionPro Audience, you won't need to waste time and money finding people in your target group who can take your survey. You create a survey, and it will be distributed via e-mail or SMS automatically by thousands of members in our network.